Review: Rag'n'Bone Man takes Wolverhampton by storm
Rag'n'Bone Man played at Wolverhampton Civic Hall on November 27th
Support came from Josh Barry and Rationale
With his shockingly powerful voice, Rag'n'Bone Man offered a completely immersive, genre-busting performance
There are only a handful of artists who create a totally immersive experience during their live shows. Moments of total, all encompassing mind alteration that seem to stop time. Everything drops away, everything stops; all that matters is this artist at this time. It is a feat that artists constantly strive for, but few are able to produce music that stimulates such interest, let alone a live experiences that creates such an atmosphere. Rag'n'Bone Man did the impossible; with his first stopover in Wolverhampton he created an eclipsing evening of entertainment that displayed his unparalleled level of artistry.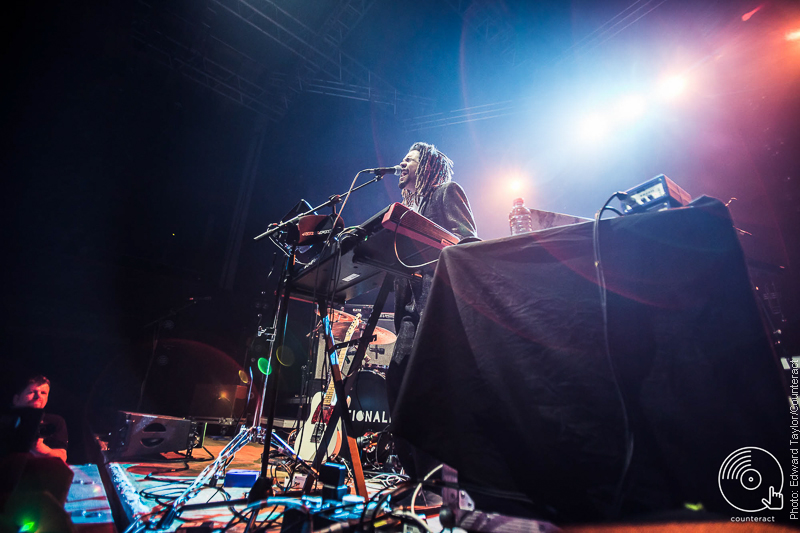 Josh Barry
Dance-pop rock artist Josh Barry kicked off the night; the one-man show had a beautiful acoustic rock soul vibe to him that nicely warmed the cold crowd. Soul-pop act Rationale was up next. In his yellow flannel the artist danced and sang, bringing another layer of artistic expression to the stage.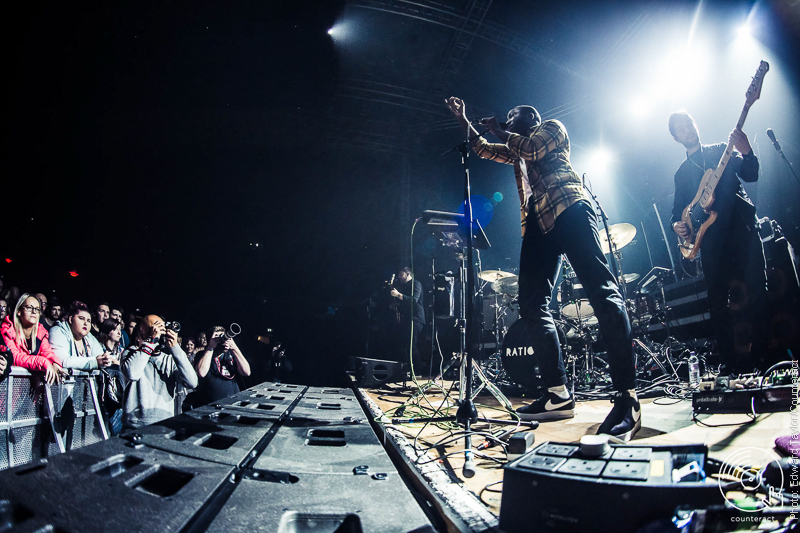 Rationale
After a short turn over Rag'n'Bone Man entered to cheers and applause. Beneath a flashing blue light Rag'n'Bone Man and his six-piece band launched into blues-y number 'Wolves' and electronic whimsical 'No Mother'. Both songs display the genre expansion that comes with Rag'n'Bone's music. Seemingly unable to create within label boundaries, each song pulls from genres like hip-hop, rap, rock, soul, acoustic, EDM, and when all these sonic elements combine they create breathtaking beat-ridden tunes. Splicing in moments of singer songwriter stillness juxtaposed by rap, Rag'n'Bone Man is a musical contradiction that just seems to work.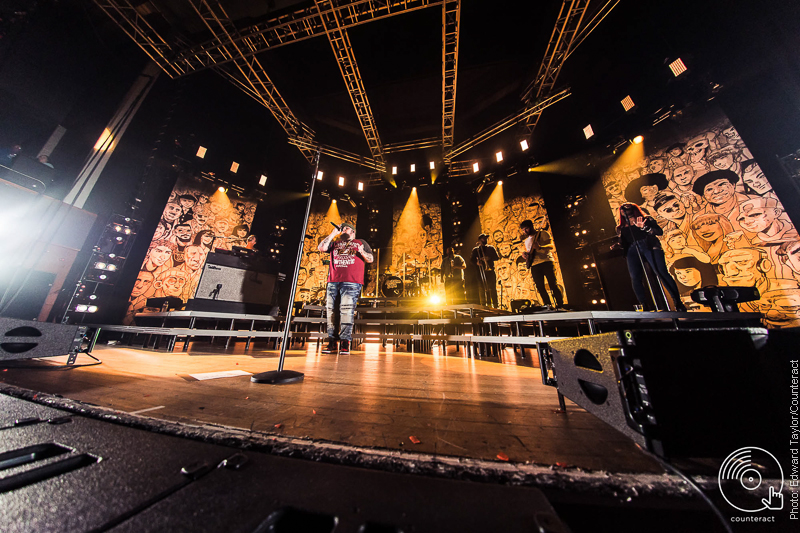 Rag'n'Bone Man
'Fire' with its easy rock blues guitar riffs highlighted the musicianship of the band. A compilation of 'typical' instruments as well as a full brass section, the depth of sound that came from the band helped create a transcendent musical cacophony. The brass section launched into 70s funk as 'Your Way or the Rope' came through. 'Lay My Body Down' and 'Perfume' balance soft melodious undertones with dramatic anthemic booms that gpt the audience clapping and cheering.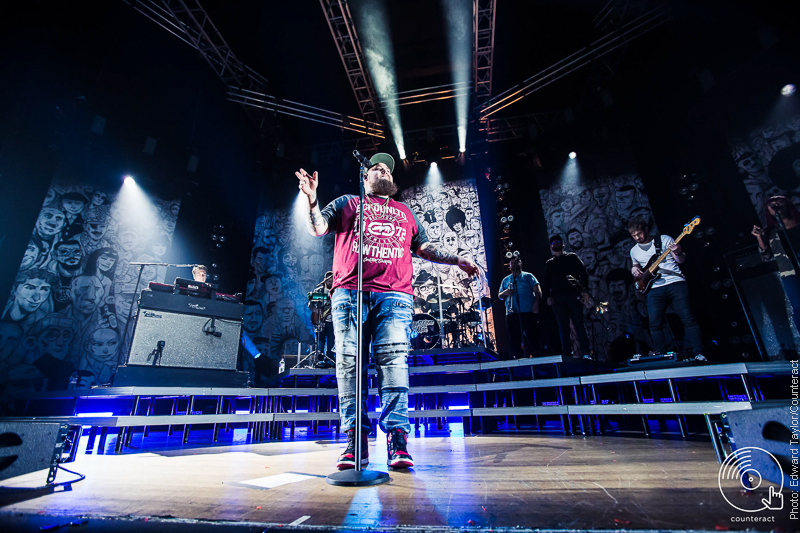 Rag'n'Bone Man
When Rag'n'Bone Man began playing 'Grace' everyone pulled their phones out, creating an undulating sea of lights. Faces highlighted by the glow, everyone was smiling with so much giddy glee, transported from the cold night outside. After a bit of banter, acoustic piano 'Skin' got the kind of reaction that shows it's a clear fan favourite. The acoustic song was followed by a mid-tempo gospel inspired 'As You Are', highlighting the myriad of voices that Rag n Bone Man brings. Hit single 'Human' rounded out the night with a handful of songs smashing into one another for the encore.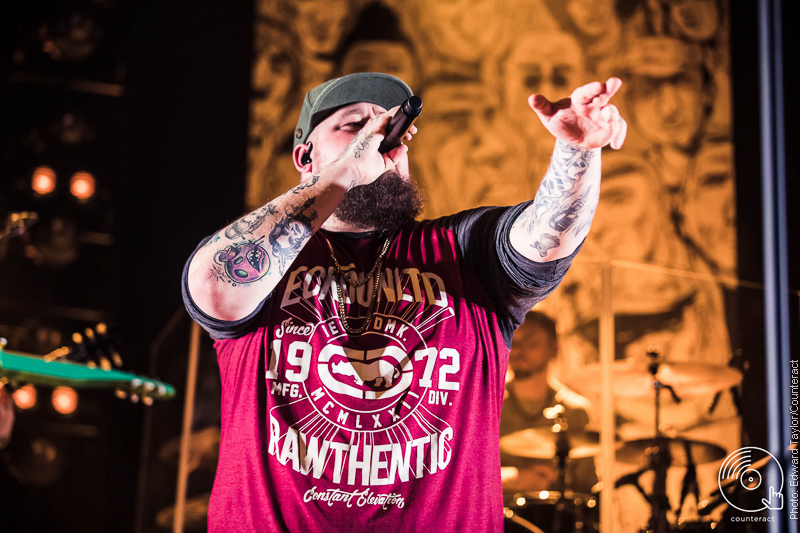 Rag'n'Bone Man
Rag'n'Bone Man is a powerhouse, his booming vocals are gritty and velvety, revealing a stream of emotions that are both otherworldly and oddly human. Seeming to tap into the soul of every man and woman, Rag'n'Bone Man knows how to manipulate emotions and energy, using all his forces to create a mind blowing performance. It may have been his first stop in Wolverhampton but we'd certainly hope it's not his last.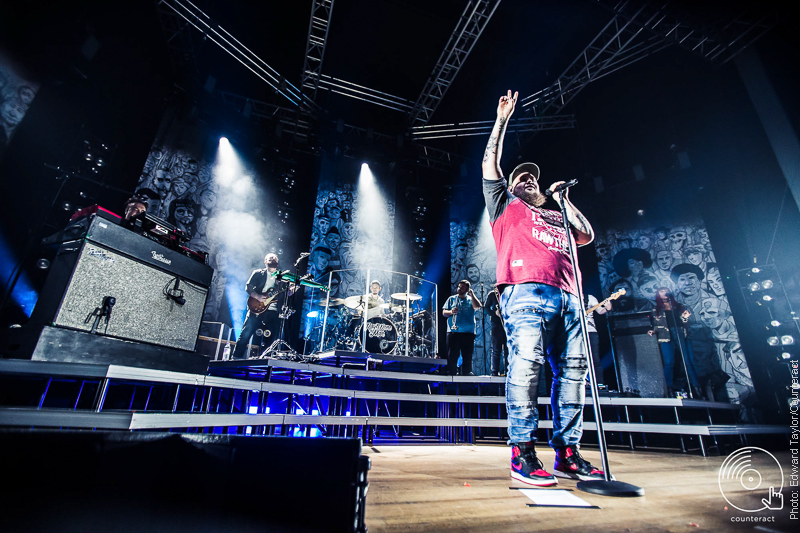 Rag'n'Bone Man
Photographs by Edward Taylor