Glastonbury Festival: A beginner's guide
The time is upon us once more, when over 150,000 people will descend upon Worthy Farm for the spectacular Glastonbury Festival. For five days the site becomes a wonderland city of the best live music from around the world as well as circus, theatre, poetry, art and just about anything you can think of all in one place. With its joyous atmosphere and fantastic crowds, it's a place with a unique spirit that simply can't be found elsewhere.
If you're headed to the festival for the first time you may be daunted by the sheer scale and not knowing what to expect. Here are 5 tips on how to get the most out of your first Glastonbury experience.
1. Prepare for rain or shine
Glastonbury is famed for being a mud-bath and festival goers may well spend hours standing at the front of a stage getting drenched. Wellies are a must! While you might see Kate Moss in the paper strutting around in fancy designer clothes and a pair of flimsy sandals, they're in the VIP area. Sensible footwear and clothing is necessary to have a good time.
2. Explore the festival before Friday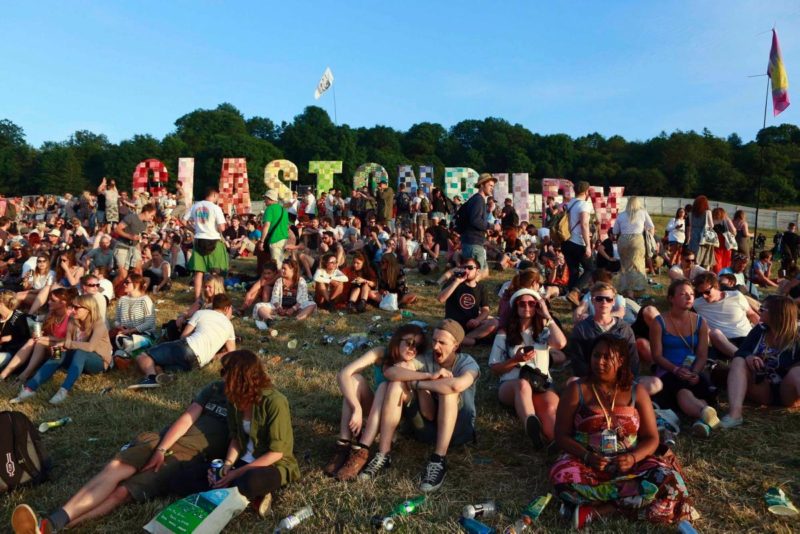 Before the main music starts on Friday, use Wednesday and Thursday to acclimatize and explore the festival. Aside from the main stages there is so much to see happening throughout the festival. Take a trip to the Green Fields where you'll find plenty of intriguing crafts and some great organic food places. Check out the wonderful, dark world of Shangri La and Block 9, or simply take a seat near the famous Glastonbury sign at The Park for a panoramic view of the festival.
3. Don't over plan your schedule
There's bound to be countless acts you'll want to see on the line-up and might end up rushing around getting stressed trying to make them all. A good way to get the most enjoyment is to prioritise around 5 acts that you definitely want to get to, and work out the rest of your plan from there. Consider that at peak times it can take half an hour or more to walk between stages. Accept that you may have to make sacrifices should clashes arise.
4. Don't be afraid to see new artists
It's worth spending a bit of time going to see acts you may not have even heard of before. Glastonbury is crawling with up and coming talent and you may come across a band on a small stage that becomes a future headliner. If you can, take some time to just wander around the site and see what you come across. With over 100 stages and acts from a plethora of genres you're bound to discover something that really catches your ear.
5. Keep your eyes and ears open at all times
One of the exciting aspects of Glastonbury is the spontaneous secret sets that major artists put on, sometimes at intimate stages. You may come across these by chance, but word of mouth spreads fast so listen out and you might be in luck to see something really special. The Glastonbury Free Press is available from information points on Thursday and Sunday mornings (if you get there early enough,) and they may have some vital information on those secret sets. Pay close attention to William's Green on Thursday night, The Other Stage on Friday morning and the Rabbit Hole are various points. Check social media if you have phone battery left!
Glastonbury is truly one of the best places on earth and you'll find nowhere else like it, so treasure every single moment at this beautiful festival. If you're lucky enough to be going, we hope you have a fantastic experience and have many memorable moments!
This year's Glastonbury Festival is headlined by Muse, Adele and Coldplay.
Media and Communications student with a passion for music and discovering new artists. 90% of the time you'll find me at a gig. I listen to a really wide range of artists such as The 1975, Two Door Cinema Club, Bombay Bicycle Club, Ed Sheeran, Disclosure, Lorde, Florence and The Machine, Ben Howard, as well as a tonne of pop music like Taylor Swift and Ellie Goulding.