The best of Birmingham's museums and art galleries
If you're in need of a chilled but informative Birmingham day out, you can't go wrong with one of Birmingham's wonderful museums or art galleries. All of those listed are within the city centre, so they are perfectly walkable on a day trip or day off.
Museums
Birmingham Museum and Art Gallery
Free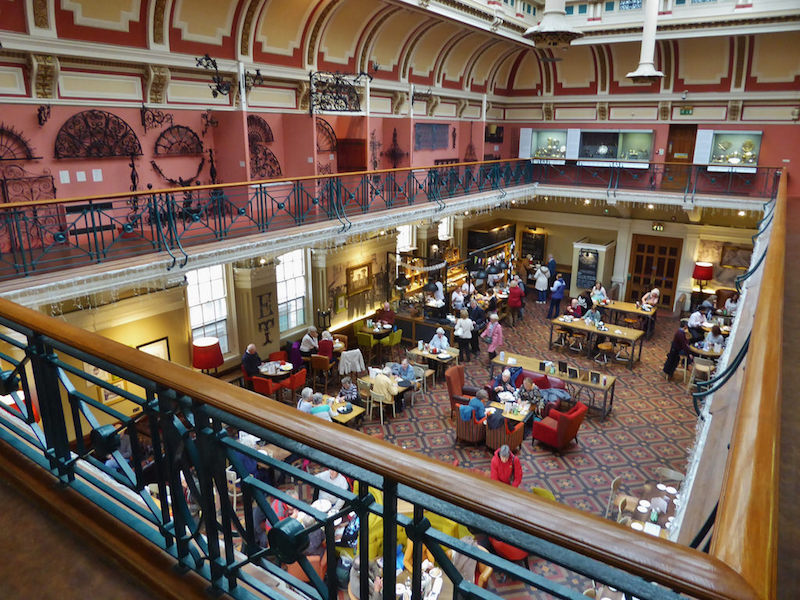 The Edwardian Tearooms at BMAG
©metrogogo / Flickr
A combination of both historical artefacts and art, Birmingham's flagship museum houses a expansive gallery covering Pre-Raphaelite works, Egyptian artefacts, a child-friendly mini-museum and the Gas Hall with its rotating roster of exhibits. There is also a History of Birmingham section, alongside an extensive art gallery featuring works from the 1700s to the present day. You can spend a whole day here, so relax and reflect in the Gallery's authentic Edwardian Tearooms. BMAG also operate some of the most impressive buildings and estates in the city, such as Aston Hall and Sarehole Mill. Please visit birminghammuseums.org.uk for more information!
Initial entry free, with individual charges on exhibits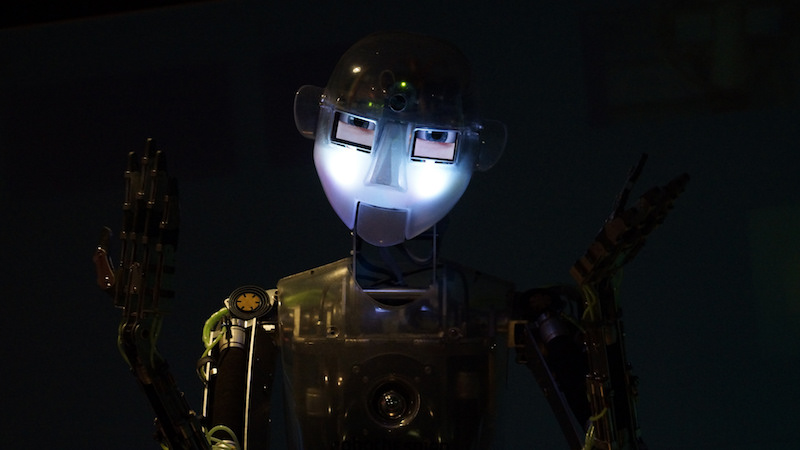 Thinktank robot
©Sasha Taylor / Flickr
Family-friendly hands-on displays of the inner workings of steam engines, chatty robots, gruesome innards and a chocolate wrapping machine. Their exhibits total over 200. Over four floors, the modern science centre – which opened in 2001 – shows all the fascinating spectrums of science. Find out about nighttime skies in the planetarium, or your body in the science house.
Museum of the Jewellery Quarter
Exhibits start at £7; free entry to shop, cafe, exhibition centre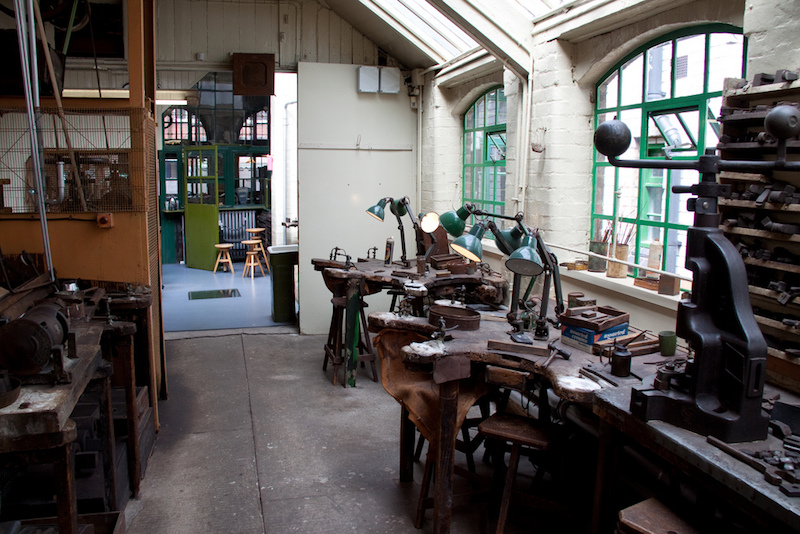 ©Tony Hisgett / Flickr
Established in an authentic Victorian former jewellery manufacturer's, many of the original artefacts are perfectly recreated and placed in-line with photos of the warehouse's former condition, last vacated in 1981. A time capsule of former industrial workspaces, the museum is nestled in Birmingham's historical Jewellery Quarter. Trained iron workers meld and cut shapes into metal for guests, whilst knowledgable guides tell about the historical operation of the equipment that has long since been obsolete.
Starting from £8.95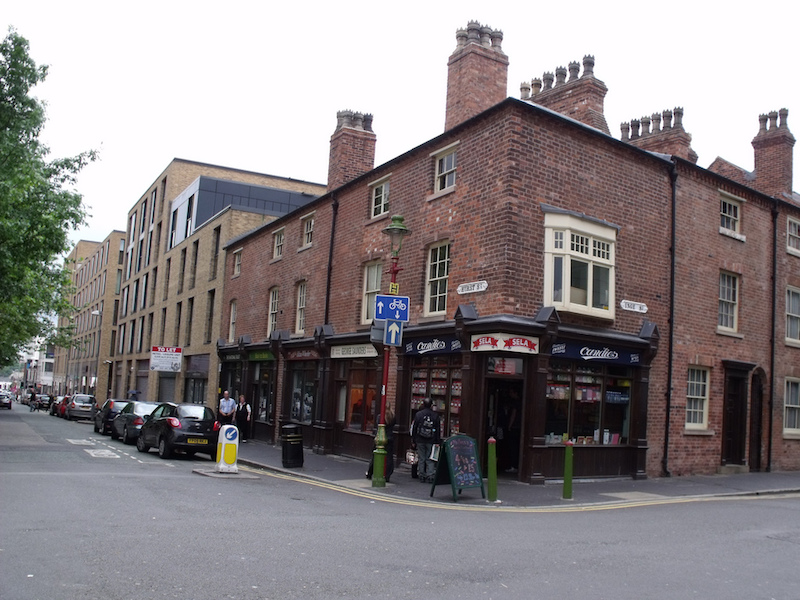 ©Elliott Brown / Flickr
Dating back to the 19th century, a set of carefully restored terraced houses from the area have been maintained diligently. Now a museum, it is an authentic, realistic vision of what life was like in Birmingham dating back 200 years. Step-by-step, visitors are shown around a real-life courtyard of back-to-back houses, with alight fires behind grates and realistic sounds and smells. Culminate your visit at the 1930s sweet shop. The museum is nestled neatly within the theatre district, Gay Village, Chinatown and the Arcadian dining and bar complex.
Art Galleries
Free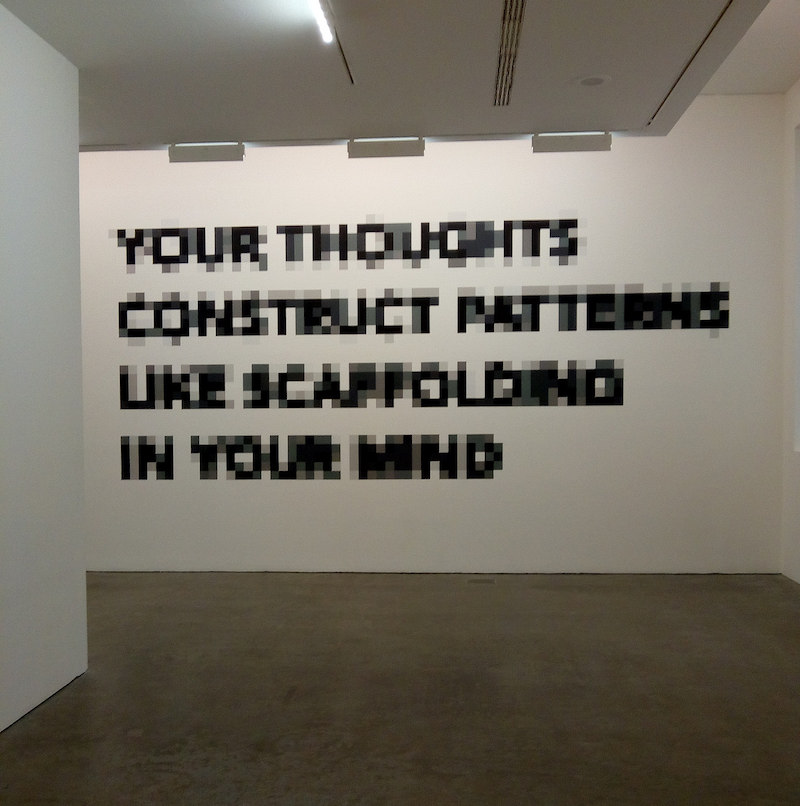 Langlands & Bell, 'Internet Giants : Masters of the Universe' exhibition, April 2018
©Richard Clifford / Flickr
With a rolling roster of exhibitions, the Ikon Gallery is a truly unique experience for visitors interested in contemporary art. Set over two floors and an attic room, each exhibit stays in residency for a couple of months, before walls are completely knocked down, moved and constructed to tailor the gallery for the next exhibition's artwork. UV light work, science of magnets and optical illusion, alongside history of British Indian workers and LGBT+ artwork have all recently lived at the Ikon, a former Boys' school – complete with a singing lift and boutique cafe.
Variable price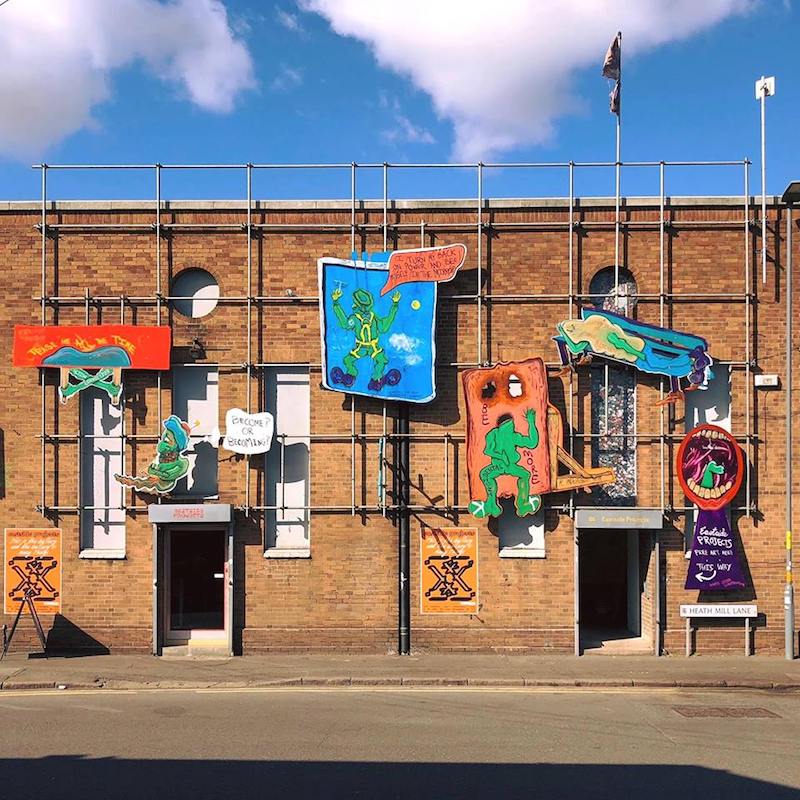 Exterior of Eastside Projects – BAME Storm by Hardeep Pandhal
©Eastside Projects
Nestled in the backstreets of Digbeth, Birmingham's creative quarter, Eastside Projects houses single programme exhibits that take over the whole of the exhibition space with experimental modern art by contemporary artists. They support artists nationally and locally, also serving as commissioning agents and curators.
Free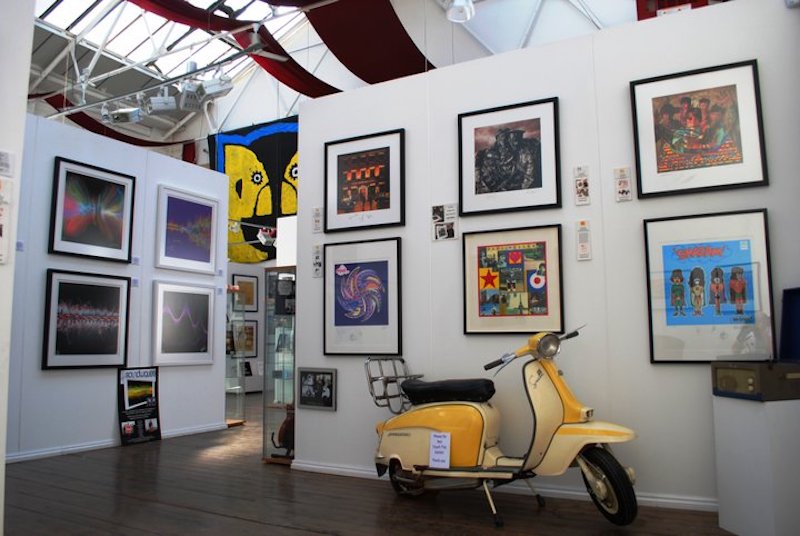 ©St Paul's Gallery / Facebook
Established in 2002 just around the corner from the glitzy St Paul's square, the gallery is now a world-leading retailer of one of the largest collections of licensed album cover art in the world. It also has in excess of 100 permanent signed prints on-sale. It is a music lover's mecca. Rare print originals come from an array of artists: Andy Warhol and Picasso, to name a couple. The staff are enthusiastic to talk about the prints in-depth and advise upon potential purchases and the small gallery, when open to the public, is interesting to look around.
Free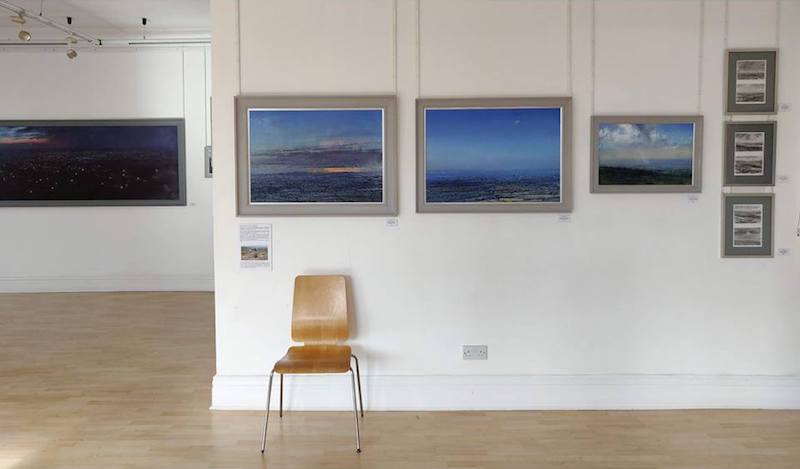 ©RBSA Gallery / Facebook
The Royal Birmingham Society of Arts gallery, an artist-led charity that advocates for the engagement with visual contemporary arts, is located just behind St Paul's Gallery, in view of the historic St Paul's. It houses exhibitions, workshops and demonstrations. Similar to the IKON, it has a changing floor of gallery space that can transform and accommodate various exhibits, functioning as a space to find unique, exciting contemporary craft.
Free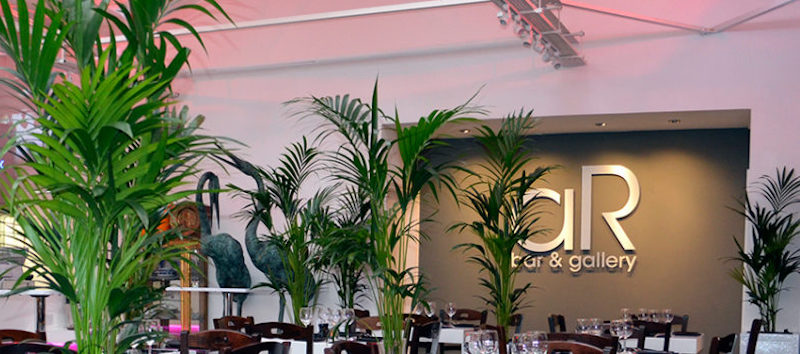 ©Ana Rocha Bar & Gallery
For more adult, upscale tastes, AR is a one-of-a-kind blend between a bar and gallery, with customers able to drink and chat whilst sat amongst the exhibits themselves. The venue is just up the road form the aforementioned two. Talented performers of a particular calibre often don the venue on weekend evenings. Antiques, fine art and luxury watches are a prominent presence within the gallery itself. Though the bar and restaurant are distinctly separate from the gallery, the two sometimes meld together, creating a truly unique atmosphere to drink in. From Africa to South America, Rolex to Cartier, a diverse collection of upscale exhibits are available to spectate and purchase.
Header image © Stuart Whipps, Eastside Projects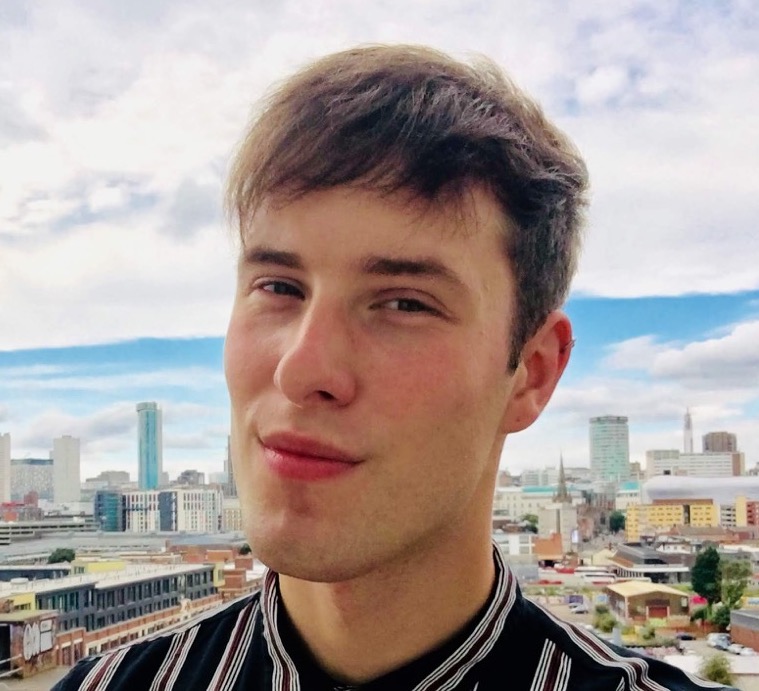 Gig and album reviewer + culture writer, celebrating the best of music and events happening throughout our city.