14 of the best places to grab a coffee in Birmingham
Ah, coffee. Nothing like that little cup of black magic to perk you up in the morning. There are so many ways that you can have your coffee. If you are a fan of cold brew coffee and are looking into something like Where to buy JoeFroyo from or if this is your first cup of coffee ever, you'll soon realise what you like and don't like about coffee. It's like juice for the brain, making people go from 0 to 100 in milliseconds. This is why so many people can't wait to get to the coffee shop, choosing to have their own coffee machine instead. Obviously, using the reviews at Identifyr would be helpful. But over the past couple of years, that 'cup of Joe' has become so much more than just a spoonful of instant in Birmingham. It's become an art form, with lots of great independents popping up and grinding, filtering, and crafting it with such flair that sometimes you're scared to drink it in fear of ruining the masterpiece.
In a bid to celebrate this almighty drink, we've rounded up our favourite spots in the city to grab a cuppa. From cosy cafés to the height of luxury, we've got your caffeine fix covered.
Café Opus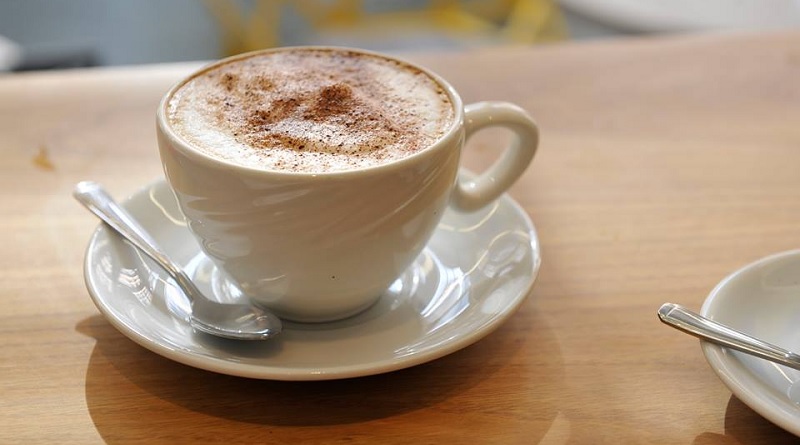 Situated in the heart of Brindleyplace, Café Opus is the perfect getaway to escape the hustle and bustle of Birmingham city centre. With one of the best terraces in Brum – it even has blankets for those chilly summer evenings – this is the ultimate spot to enjoy Opus' selection of coffees whilst idling watching the world go by. Just bring on the sunny weather, Birmingham.
1 Oozells St, Brindleyplace, Birmingham B1 2HS
Six Eight Kafe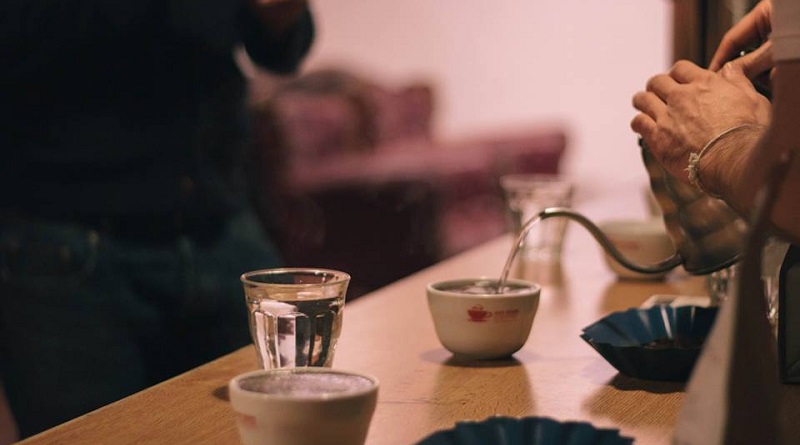 With two locations (ooh, now you're just spoiling us), Six Eight Kafe doesn't take the topic of coffee lightly. Whether you're after a cortado or piccolo, this modern café has one of the best menus in Brum. For any of you wannabe baristas too, be sure to check out its incredible range of coffee courses in which owner Dav and the team will show you how to brew coffee like a pro.
6/8 Temple Row, Birmingham, B2 5HG / Millennium Point, Curzon St, Birmingham, B4 7XG
Yorks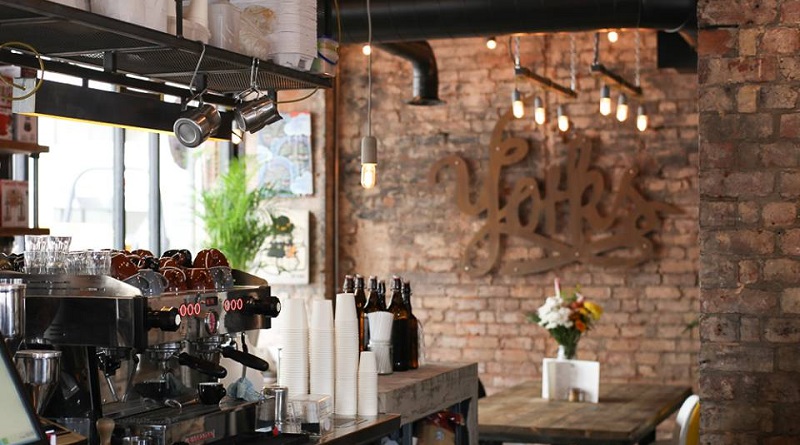 No Brummie coffee list would be right if it didn't include Yorks. With a new location right by the super-shiny Grand Central Station, Yorks knows a thing or two about liquid energy. With its rustic, wooden interior and stellar brunch list (we're pretty certain it invented avocados), it's the ideal hangout for those lazy Sunday mornings. Don't miss its sister location on Colmore Row if you want a coffee to grab and go.
29 Stephenson St, Birmingham, B2 4BH / 16a Colmore Row, Birmingham, B2 5HU
Urban Coffee Company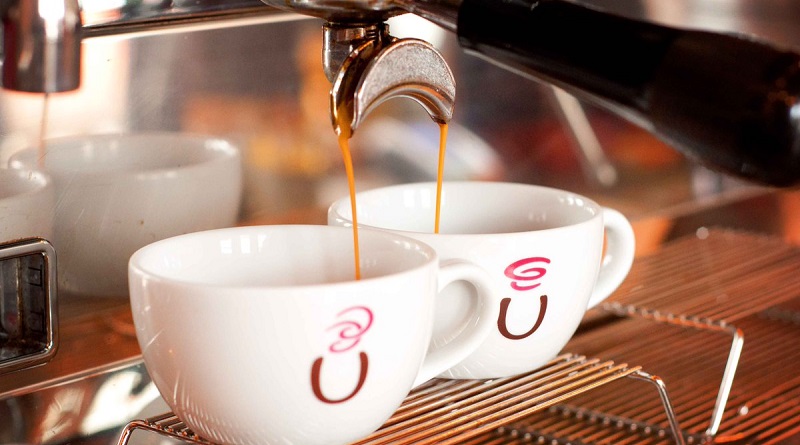 When it comes to the daddy of Birmingham's independent coffee scene, it's got to be Urban Coffee Company. Home to 'Muffin Mondays', where you can enjoy any large coffee and muffin for £3.95, and 'Bottomless Brunches', where you can drink as many Bloody Marys as humanly possible (so that last one isn't coffee, but you know, who doesn't love unlimited Bloody Marys), Urban Coffee Company is so much more than your average coffee shop. It also regularly hosts music events, perfect if caffeine and gigs is your kind of bag.
30 Church St, Birmingham, B3 2NP / 6-7, The Big Peg, Jewellery Quarter, Warstone Ln, Birmingham, B18 6NF
Java Lounge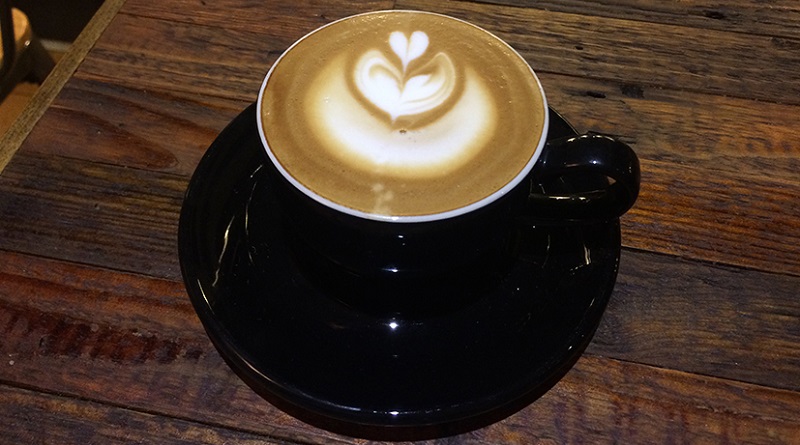 When we heard rumours that Akram Almulad, the guy behind Java Lounge, had scoured the globe to find the ultimate coffee bean, we knew he meant business. Sure enough, Akram discovered the unique green coffee bean in Yemen and well now, the rest is history. With a base in Moseley and Colmore Row, Java Lounge's coffee list is world-class and is one for those looking for a slightly more unusual bean.
124 Colmore Row, Birmingham, B3 3SD / 115 Alcester Rd, Birmingham, B13 8DD
Tilt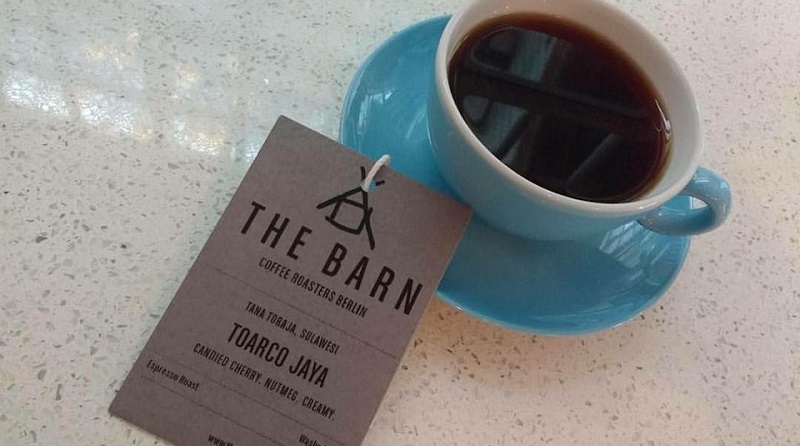 Whoever said coffee and pinball machines don't mix clearly haven't been to Tilt. Situated in the City Arcade, this retro establishment located in a stunning Grade II listed building is the ultimate place to combine coffee with a bit of old fashioned fun. With machines across two floors, there's plenty of games to choose from and founders Kirk Sadler and Richard Kimberley are some of the friendliest baristas in town.
2 City Arcade, Union Street, Birmingham, B2 4TX
Saint Kitchen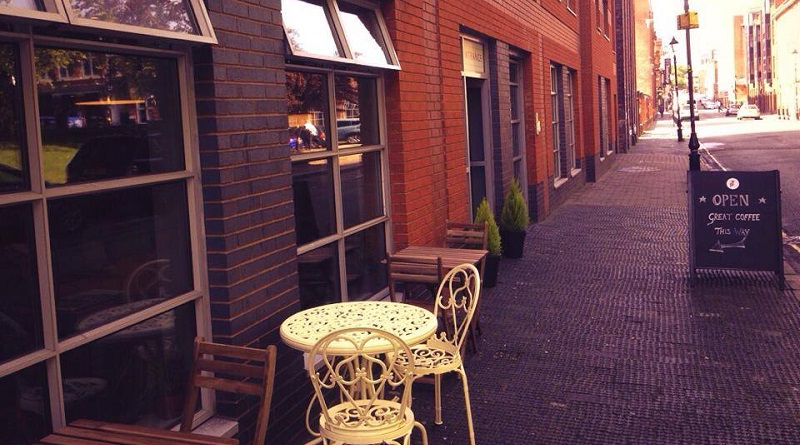 Whilst we love a bit of rustic, hipster-feeling coffee shops, sometimes (just sometimes), we want something a little lighter and brighter to tickle our fancy. That's where Saint Kitchen is our saviour. Based in the stunning St Paul's Square, this contemporary coffee shop filled with comfy sofas is the antidote to a gloomy Monday morning. Plus, they serve bacon muffins. Yep, you read that correctly. Bacon. Muffins. We'll race you there…
61a St Paul's Square, Birmingham, B3 1QS
Boston Tea Party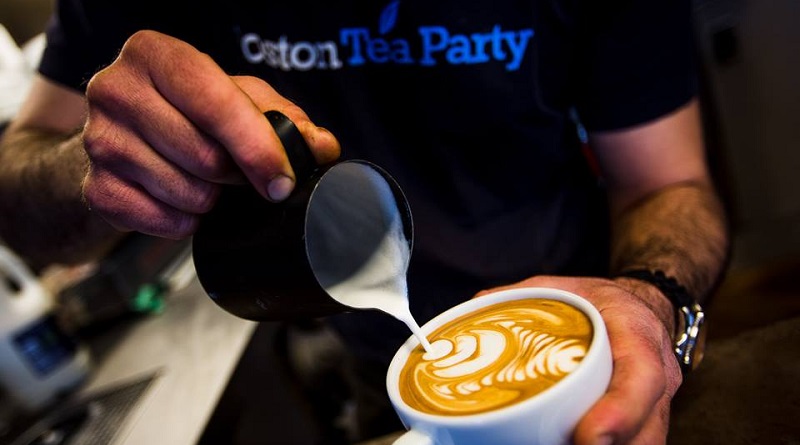 Oh Boston Tea Party, where would we be without you? You've been with us through the heartbreak, the dissertation melt downs and the post-Snobs regrets and yet, you've never judged. If there was ever a coffee shop that attracted the younger generation of Birmingham, it's Boston Tea Party. And who can blame them? With its bright and spacious setting and phenomenal drinks and breakfast menu (caffe au lait and sourdough eggy bread, anyone?) it's definitely a winner. Be sure to get there early to grab a seat!
190 Corporation St, Birmingham, B4 6QD / 106 High St, Harborne, B17 9NJ
1565 at Park Regis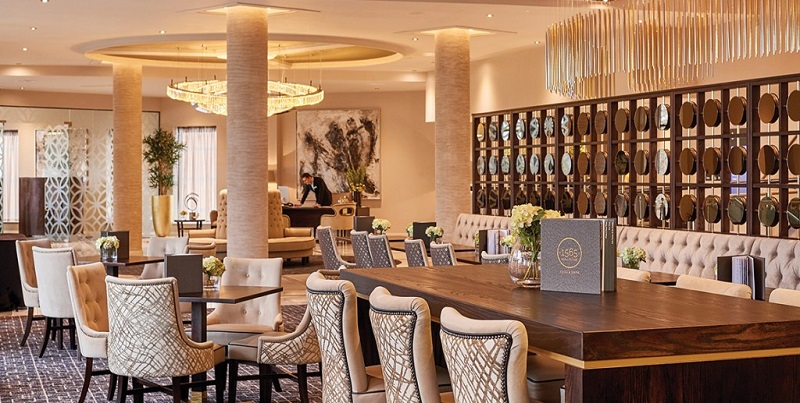 If coffee with a view is what you're after, than look no further than 1565 located within Birmingham's latest swankiest hotel, Park Regis. By far the most luxurious place to enjoy a cup of the brown stuff, the Park Regis hotel is a stunning location to sip away and take in some of best views of the city. If you're looking to impress, 1565 is the place to go.
160 Broad St, Birmingham, B15 1DT
Jake's Coffee Box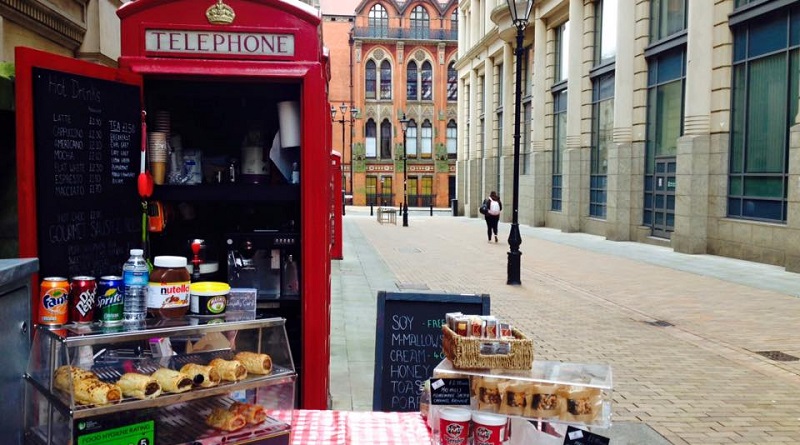 Looking for coffee on the go? Then head to Jake's Coffee Box – Birmingham's smallest coffee shop – which is an iconic red telephone box selling the good stuff near Colmore Row (and brilliantly, just under the noses of a nearby Starbucks). It may be a coffee shop in a box but this is no novelty affair, Jake's sells a stunning selection of cappuccinos, lattes and espressos, as well as sausage rolls and pastries, just what you need as a pick-me-up as you're dashing off to work in a hurry.
Eden Place, Birmingham, B3 3SD
Faculty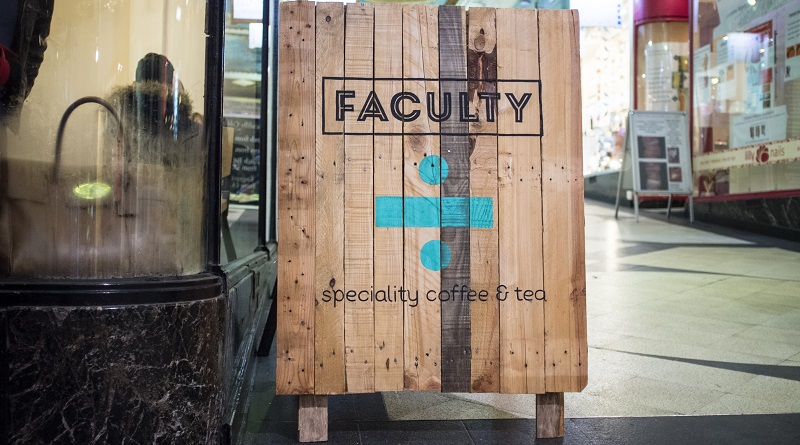 If it's a hidden gem you're after, then Faculty is the one for you. Tucked away in Piccadilly Arcade, it's obvious that this simple establishment, with its stripped back and no-frills interior, is all about the coffee. Using coffee from Square Mile Roasters, an award-winning roasting company based in London, you'll definitely enjoy a good, quality brew here. Make sure you head next door to its neighbouring sandwich shop too, we're pretty sure its halloumi and veg sandwich is the best in Brum.
14 Piccadilly Arcade, Birmingham, B2 4HD
Cherry Reds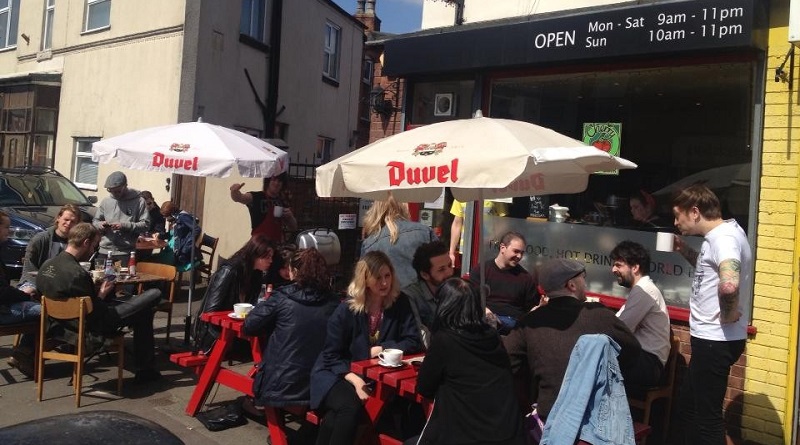 Fancy a cuppa in your nan's living room? Then head to Cherry Reds. Full of mismatched furniture, lived in sofas and tasselled lampshades, Cherry Reds has that incredible ability to make you feel so comfortable that you feel like your sipping on coffee in your own home. Whilst it's not technically a coffee shop – it's open late and sells a range of wines, beers, spirits and food – the coffee is one of the cheapest in the city and the setting is definitely the most relaxed.
92 John Bright St, Birmingham, B1 1BN / 16 York Road, Kings Heath, B14 7RZ
Edwardian Tea Rooms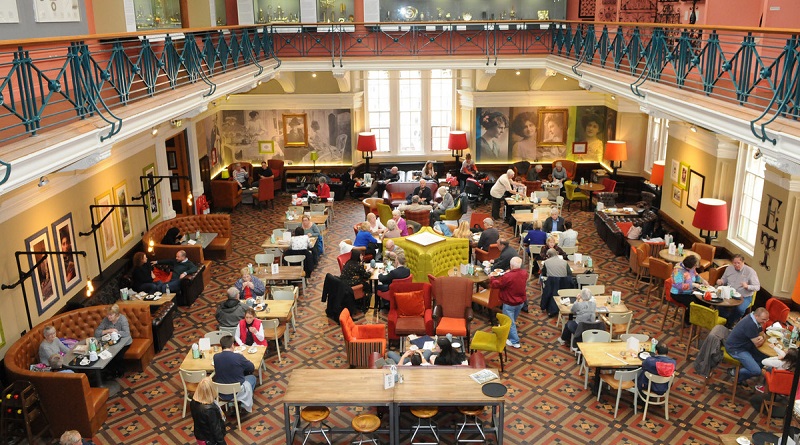 Ever thought what it would be like to be Mr Darcy drinking coffee? Yep, neither have we but luckily for you, if you did want to experience such a feeling, then the Edwardian Tea Rooms located inside Birmingham Museum and Art Gallery is the place to go. Grand, spectacular and oh so ornate, this huge space is like stepping back in time. Thankfully, the coffee is slightly more up-to-date and the tea rooms sells a fantastic selection that is brewed beautifully by its baristas. Be sure to enjoy with cake because, well, it would be rude not to.
Birmingham Museum & Art Gallery, Chamberlain Square, Birmingham, B3 3DH
The Old Crown Coffee Club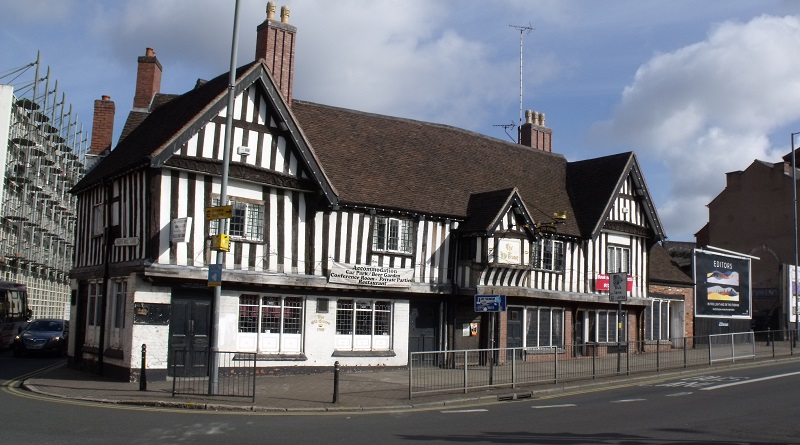 And finally – hate coffee shops? Then The Old Crown Coffee Club is for you. Situated in the oldest pub in Birmingham (you know it's going to be special), it is the ultimate anti-coffee shop establishment. With its brick walls, wooden beams and hardwood floor, its pub-like character makes it a charming setting for sipping away on liquid energy with friends. The perfect cure after a hard-working week.
188 High St, Digbeth, B12 0LD