10 reasons why you should go to Y Not Festival
Y Not Festival is officially the UK's Best Medium Festival, and with a lineup as good as this year's you can completely see why. We've compiled a list of our top ten reasons why you should attend this year's event, not that you should need any persuading though.
Y Not is officially the UK's Best Medium Festival
Yep, that's right, Y Not currently holds the title of the UK's Best Medium Festival. Y Not have consistently unearthed rising talent that's just breaking through and combined that with a number of solid bands that have been gigging for longer than you can remember. They also won the award for Best Toilets a few years back, so you don't have to worry about that dreaded and rather awkward clamber from your tent on Sunday morning after you've held it in all weekend.
The bands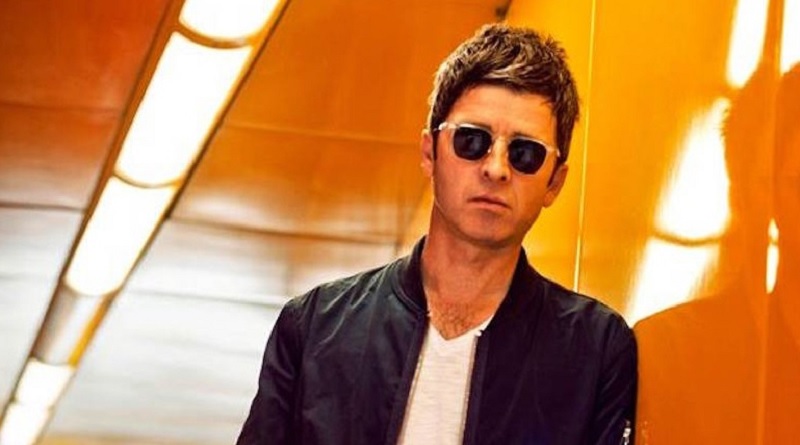 Like good music? Good. Because Y Not Festival is good. And good bands are playing. This year's lineup features the likes of *deep breath…* Editors, Noel Gallagher's High Flying Birds (pictured), Madness, Catfish and the Bottlemen, The Cribs, The Hives, Everything Everything, Circa Waves, Band of Skulls, The Coral, Kelis, Fun Lovin' Criminals, Blossoms, Milky Chance, Lucy Rose, Moose Blood, Rat Boy, Peter Hook & The Light, Eagulls, Eliza & The Bear and many, many more. You'd be mad to miss out. Check out the full lineup for yourselves here.
The bars
Y Not source locally produced alcohol (my favourite word) to sell on site. They run all of the bars themselves and have a number of different ones for you to try out with everything from local ale to cocktails. Some of them have open mic sessions, some of them have acoustic performances throughout the day and if you're eagle-eyed you might even spot the bar which has deckchairs and sand. It's just like being on the beach, in the middle of the Peak District. Honest. If you don't go to all of them your festival has been a complete FAIL.
The ticket price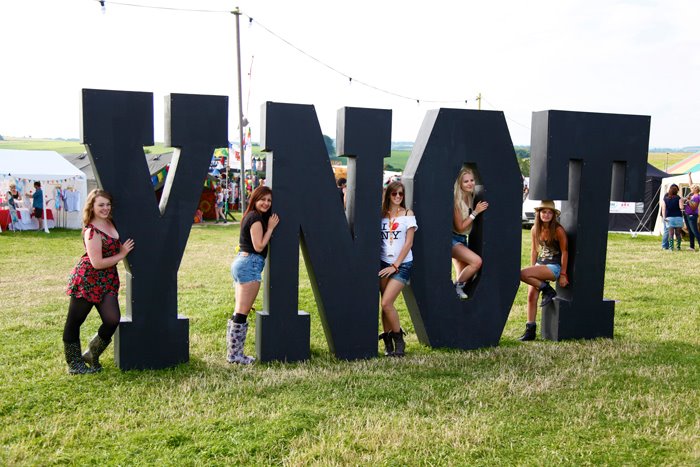 Y Not remains one of the only festivals in the UK to offer real value for money (£200+ for Reading Festival, pfft!) with a weekend ticket including camping costing just £99.50. Yep. Ninety-nine pounds and fifty pence. £99.50. That's three days of great music at a festival in the picturesque location of the Peak District for just £99.50. Make sure you buy tickets before they're all gone. Did I mention tickets are only £99.50? Get yours now.
There is a massive turtle
Everyone loves turtles. I went a couple of years ago, climbed it and fell off. So don't do that. But everyone loves turtles. So go to Y Not and meet the massive turtle!
Camping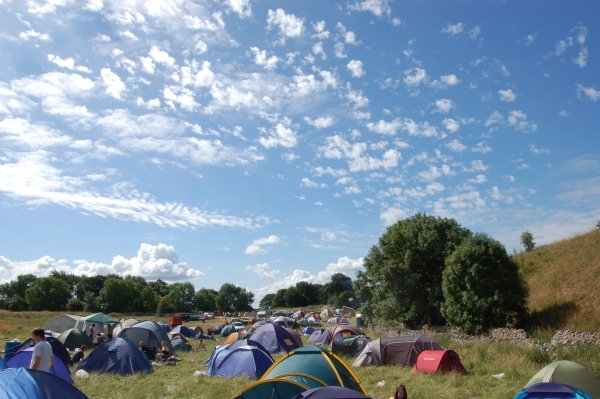 Everyone always has these horrible preconceptions of camping, like how it will chuck it down with rain and your tent will leak and you will wake up in a paddling pool with all of your possessions floating around your head but this ISN'T TRUE. Unless it rains. Which it won't because Y Not is too awesome for that. Everyone is super friendly and you meet so many new people – I still talk to someone I met at Y Not in 2010. It brings the entire festival experience together and if I'm honest, it allows you to truly experience a real toilet when you get home.
Read: 18 essential things you need to pack for a festival
Beer for breakfast
Because, well, why the hell not? Where else is it socially acceptable to have beer for breakfast unless you're Growling Gary from Scunthorpe who lives on a bench and drinks Special Brew every day?
Tony!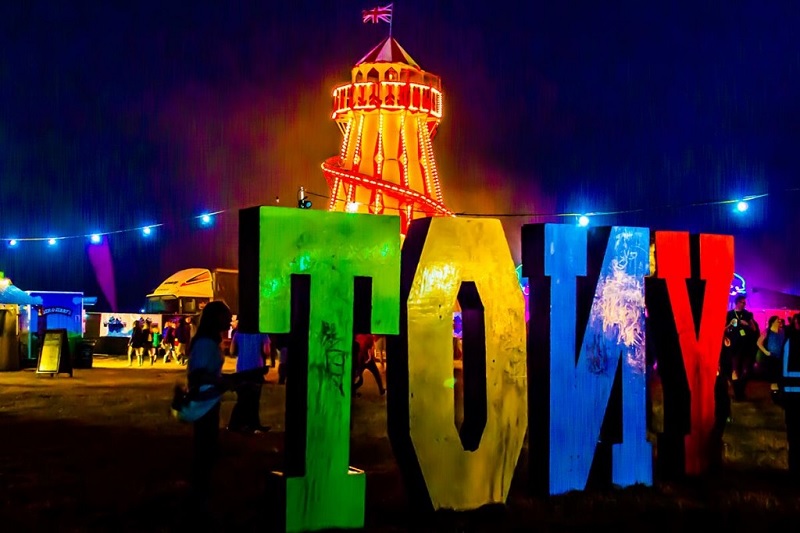 Is your name Tony? Because Y Not spelt backwards is Tony. If you go to Y Not you can take a picture of yourself with the back of the Y Not letters on site and tell everyone back home about how you're so awesome that the festival gods decided to name a festival after you. Who even is Alan anyway…
The Neon Coconut
Y Not's latest announcement was the addition of a new stage called The Neon Coconut. Playing on this stage will be the likes of DJ Yoda, Craig Charles and Mike Skinner from The Streets, so you better get a move on if you want to go…
Well… (wh)Y Not?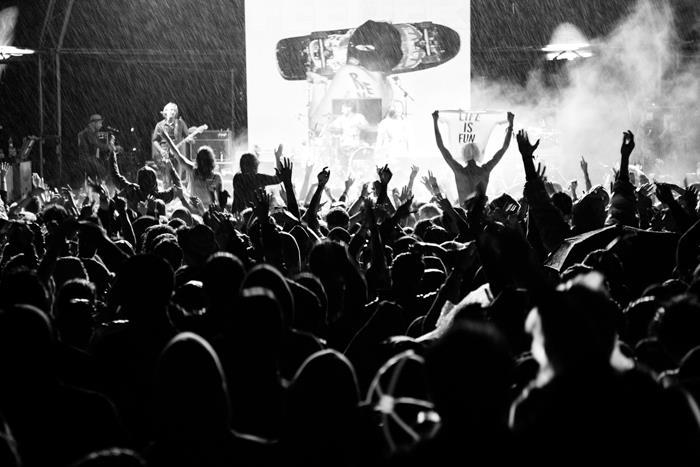 Ah, how else to end this by asking the inevitable Y Not? With a great lineup, the cheap price of just £99.50 for a weekend ticket with camping, such a great line-up of both new and established artists and the opportunity drink a load of local produced ales – what's not to like? Unless you're tee-total and don't like music then you have no excuses. Head over to ynotfestivals.co.uk, grab some tickets and see what all the fuss is about.
See you there!
Founding editor of Counteract. Freelance travel and music journalist.