18 essential things you NEED to pack for a festival – plus 12 additional items to consider
We've all been there. You think you've packed efficiently for a festival, you get there and you have forgotten your toothbrush, or you have to use the heel of a welly to peg your tent down.
As festival season is fast approaching, we've compiled a list of 18 essentials we think you need to take with you when camping, along with a further 12 you should consider too. Happy packing!
Your ticket
The most obvious of the lot as you won't actually be able to gain entry without it – but the amount of people arriving at a festival not able to find their ticket is alarming. Pack this in an easy to reach location and you won't have any issues at the gate.
Mobile phone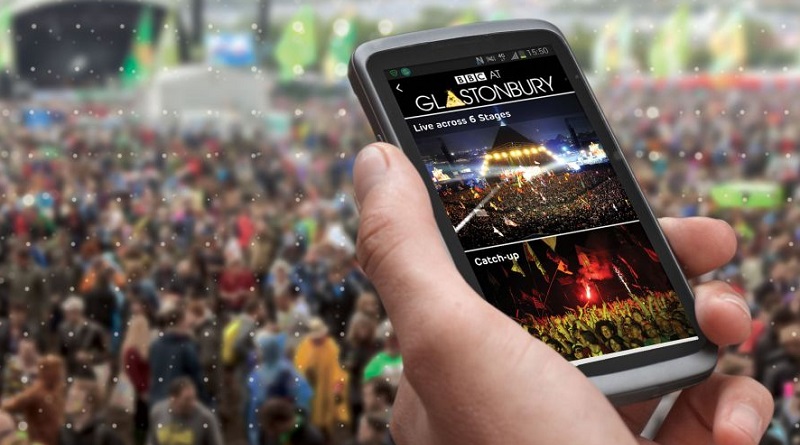 Losing your phone at a festival happens and can be a nightmare. If you don't want to take your brand new iPhone then we'd recommend buying a cheap festival phone for the week – so if you lose it – it's not as big a deal. Not only this, not everyone likes the same music so you'll often find yourself wandering off on your own, but you'll want to meet up with everyone later on. Tip: if you take a festival phone which doesn't have a camera on it, don't forget a digital camera or some disposables!
Your tent
Just as obvious as the ticket but you'll need to make sure you're prepared. Practice putting your tent up in the garden if it's an old tent to check for any damage. You should especially do a test run if you've never put a tent up before. The last thing you want to do is get there and spend hours trying to figure out which pole goes where! Tents do tend to be reasonably priced nowadays.
Sleeping bag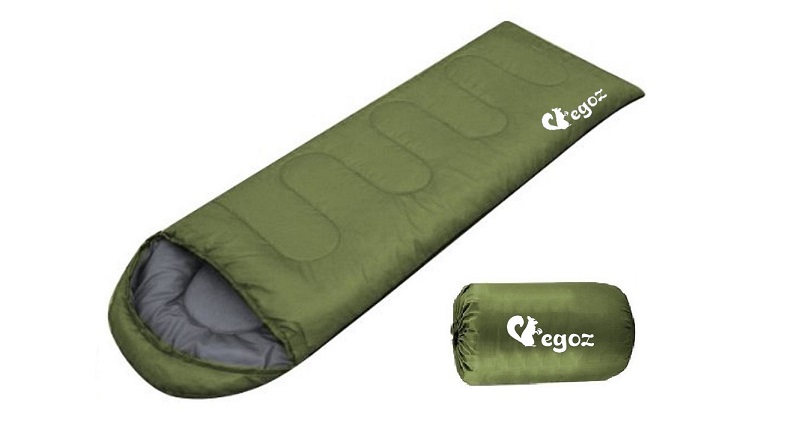 You'll be freezing at night if you don't bring a sleeping bag! Tip: put all of your small valuables at the bottom of your sleeping bag to prevent theft while you are asleep.
Keys
Whether it's car or house keys you'll need these at some point. The last thing you want is the impending fear of having to stand on your doorstep waiting for someone to come and save you – especially after not showering for a few days…
Identification
So you've got a beard which means you probably won't be asked for ID, right? Wrong. Festival bars do tend to be strict on the whole ID thing so it's best you pack your ID – passport or driving license. Some festivals offer an over 18 wristband which is a better alternative to carrying your ID around all weekend, just in case you lose it.
Wellies or walking shoes
Dependent on the festival you'll either need to prepare for a LOT of walking, or a mudbath. If you are heading to a sunnier part of the world or are lucky with the British weather then you can leave the wellies at home, but we wouldn't recommend espadrilles for walking on hard ground or dancing the night away. Good walking trainers or boots are ideal. For the wellies, see them as an investment. You'd be better off paying a little more for a pair which fit you perfectly, rather than paying £10 for a pair which will rub your feet all weekend. Trust us, we've been there.
Cash
Although most festivals now offer card payment at the bars, not only is this incredibly dangerous while under the influence (ah, the dreaded Monday after bank check…) you've got no back-up if you were to lose your card. Our advice is to take some cash out but also take your bank card if you run out, but don't store all of your cash in the same place to prevent losing it all at once.
Clothes – including waterproofs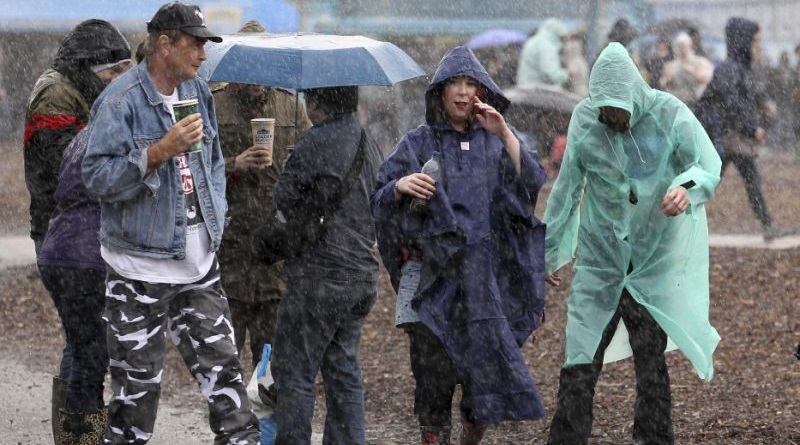 British weather is unpredictable at the best of times so it's best to come prepared. While you might want to pack summery dresses or shorts, you'd be better off packing a waterproof jacket and some jeans in case it gets a little cold. If you want to go all out – you can also buy waterproof trousers for the inevitable Glastonbury mudbath.
Medication and plasters
Bloody blisters. The bane of everyone's life. The last thing you want is to have to walk around in chunky wellies with blisters all over your feet so pack some strong plasters to be safe. As well as this, paracetamol/ibuprofen is always a good choice, as is berocca for those difficult mornings after a heavy night. Don't forget to pack your essentials i.e. any prescribed medication, inhalers either – they're the most important.
Toothbrush and toothpaste
Dental hygiene is important and even more so at a festival. Surprisingly, people remember their toothbrush but forget toothpaste more than most items. Sign up for free samples of toothpaste and these are handy to take to a festival in the UK. Even more so for your hand luggage liquids for trips abroad, as the samples are all under 100ml.
Baby wipes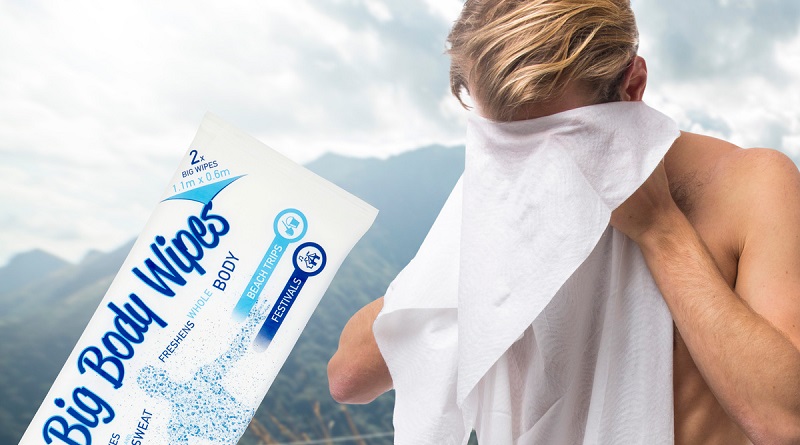 An underrated festival essential. Bring a pack with you for those moments when you can't get to a shower and you'll feel as fresh as a daisy. Sometimes. Tip: check out these Big Big Body Wipes – essentially a towel sized baby wipe…
Toilet roll
Don't. Forget. This.  Imagine walking all the way to the long drops, committing to your business and there's no toilet roll? It's up there in the top 5 festival essentials and won't cost you anything extra as you'll have it at home.
Anti-bacterial hand gel
Those portaloo and long drop toilet doors carry all kinds of germs and you don't want to be ill at any course over the weekend, or at any time at all, really. Small bottles are available from most supermarkets and health stores and are really cheap so definitely bring some with you.
Sun tan lotion and aftersun
Similar to the waterproofs, sun cream and after sun is essential, even if it looks overcast. Sitting out in the slightest sun or even worse, falling asleep in direct view of it can be disastrous and potentially contribute towards skin cancer. Sensibly pack a bottle and avoid peeling for weeks!
A hat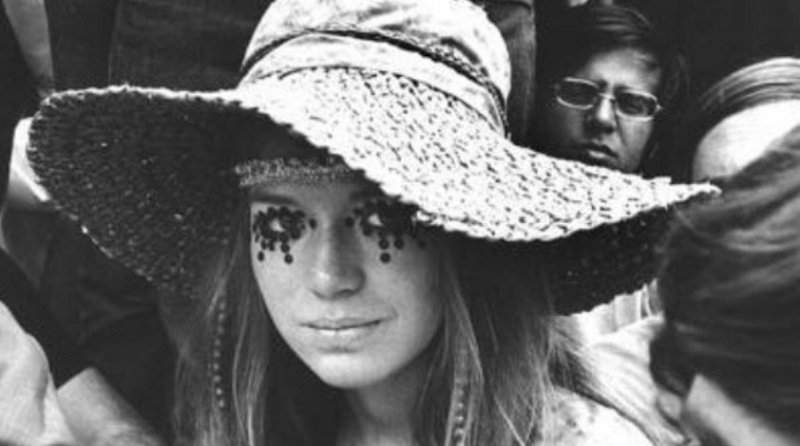 If you're going to be in the sun for long periods of time, a hat is a sensible investment. Whether it's a large hat to protect your head all over or a cap for additional eye protection, you'd be well-advised to pack a hat. Plus, you won't need to worry about your hair that way…
Sunglasses
Pretty self explanatory really. Going to a festival is a perfect excuse to pick up some new sunglasses. Like you need an excuse anyway…
Camping chair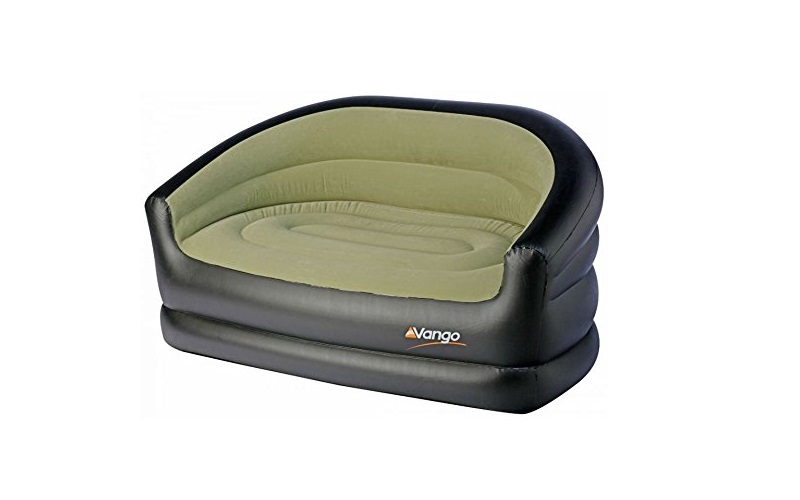 Sitting on the floor isn't that comfortable and if the floor's wet, you'll end up with a soggy bum. Pick up a camping chair – either a really cool Treo chair like this – or a standard camping chair with a cup holder to feel slightly more comfortable! An inflatable sofa/chair could be a good investment too, but be prepared for a puncture just in case.
So there we have it. If you take the majority of these 18 suggestions you'll be pretty much equipped to deal with anything. Of course, any festival check list wouldn't be complete without some suggestions that aren't necessary but you would do well to take – check these out below.
12 suggestions to consider…
Towels are great if it rains or you go for a shower, but aren't necessary as not everybody showers at festivals. An air bed, while not essential, does give you a better night's sleep but if you choose your camping spot carefully, you can be cushioned by the grass and your sleeping bag. Why not check out this self-inflating camping mat? Speaking of your camping spot, a mallet will help you hammer your tent pegs securely in to the ground – otherwise your tent won't be sturdy in poor weather conditions. Pillows are a great idea – and are a lot more comfortable than a ball of clothes under your head. A torch is also pretty handy, but if you're bringing your phone it may have a built in torch option or there will be an app you can download.
Alcohol and water are necessities to most at festivals, so you could look in to bringing your necessary alcohol, a reusable water bottle/carrier and a cool box to keep it all chilled.
If you plan on cooking at your tent, don't forget your cooking equipment! We're talking stoves, mess tins, a firelighter, cutlery and of course items to cook. All of these items can be picked up relatively cheaply from larger supermarkets and online.
Duct tape can be handy to repair any damages to the tent or poles and similarly, bringing bin bags or carrier bags with you can be handy not only for dirty clothes or rubbish, but can also provide an extra level of protection for a tent repair and gives you somewhere to put your muddy wellies at the end of the weekend.
And finally, a couple of additional suggestions for sleeping, or a lack of it… if you catch our drift. On the off chance you end up getting on with someone – shall we say, very closely – don't forget condoms as nobody wants a nasty surprise to deal with when they get home. And if you're unfortunately in the tent next to someone who did pack their condoms, you better pack ear plugs.
Founding editor of Counteract. Freelance travel and music journalist.