Review: Flogging Molly play a whiskey soaked set at the O2 Institute
Flogging Molly played the O2 Institute on June 28th
Support came from The Attack and Buster Shuffle
The night marked an evening of Irish rock folk appropriately played in the middle of Birmingham's Irish quarter
On a drizzly night in Digbeth, Irish American band Flogging Molly had been in cahoots with the devil of rock folk to bring the Irish weather to our very own Irish quarter. Always a special place to witness an Irish act, tonight was no exception as a storm of booze soaked, hard living tales were performed with energy and just a few tots of Guinness to help things along.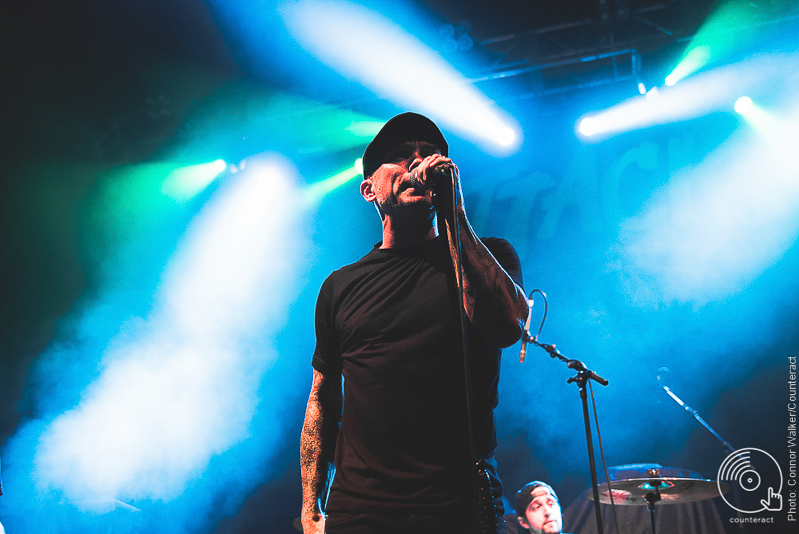 The Attack
Before all the fun occurred, Florida's, The Attack stepped on to the stage to treat us with some hard rocking punk tales of booze, cars and good times of their own. Stating their intention to share pints and whisky with the crowd, The Attack launched into a no nonsense set of back to back facemelters. The crowd quickly warming to the bands pleasing onslaught on the ears, the first signs of flying pints were witnessed.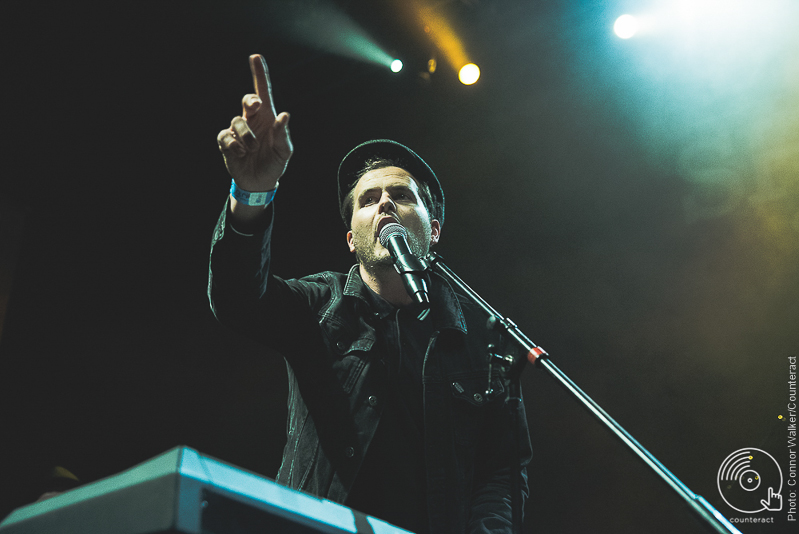 Buster Shuffle
Next up were London Town's, Buster Shuffle. Like a musical lovechild of Madness, Chas and Dave and Jools Holland with a twist of Ska, Busted Shuffle went down a treat. Warming the Institute up nicely with their bouncy piano style.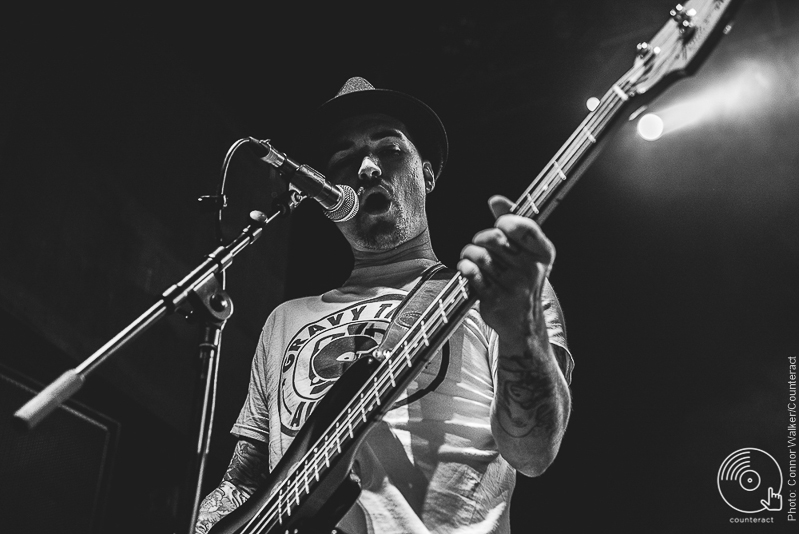 Buster Shuffle
Plenty of piano slides, playing with feet and even switching on the demo at one point mid song. Covers of Chuck Berry's 'You never can tell' and Prodigy's 'Out of Space' sent the crowd into another dimension and ready for Flogging Molly. Pay close attention…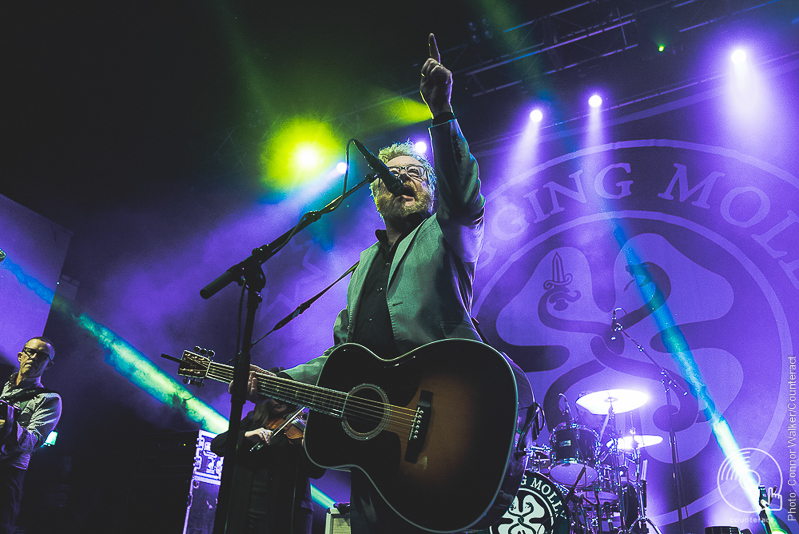 Flogging Molly
Singer Dave King entered the stage conducting the crowd who were already in a frenzied state. As soon as the first note was played, chaos in the crowd occurred. Pints were thrown, crazy jumping around, crowd surfers aplenty, a Flogging Molly gig is not for the faint-hearted.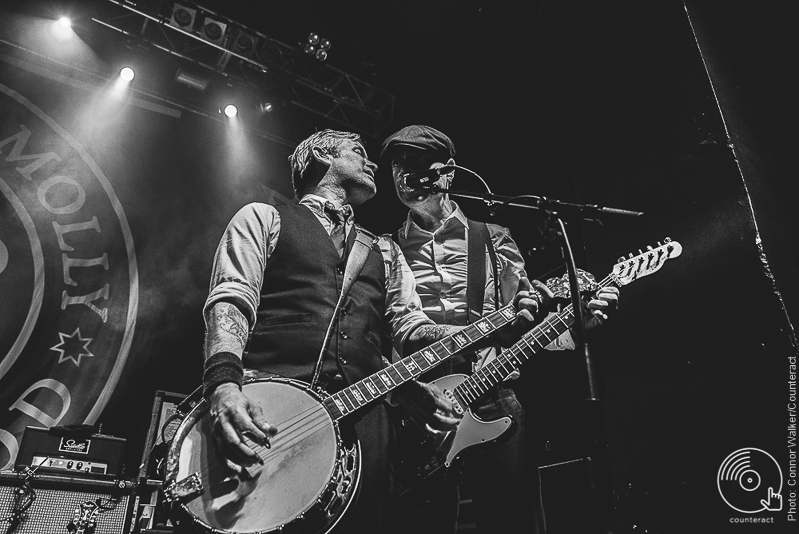 Flogging Molly
'Selfish Man' went down a storm. The banjo kicked things off with 'Drunken Lullabies' and the band really got into their groove. There were also nice moments, when Dublin born Dave King stated his Mother had lived in Birmingham for five years. He ran the gauntlet by announcing, very close to the ground of Birmingham City, that his Mother was in fact an Aston Villa fan.
Flogging Molly
Favourites 'Tobacco Island' and the stomping 'Devil's Dance Floor' were mid set highlights. A Flogging Molly gig, just like The Pogues, if you closed your ears, actually resembles the chaos seen at old school punk gigs.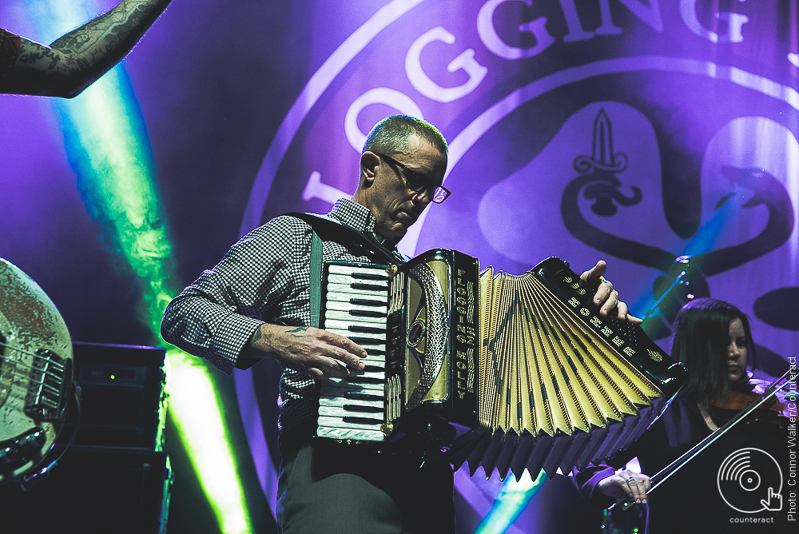 Flogging Molly
As the final cheers were raised by the band. They ended this energetic, rousing set with 'Crushed 'and 'Salty Dog' The heavier Irish folk sound going down a storm in the heart of Birmingham's Irish quarter. A mixed bag of heartfelt ballads and chaotic Irish jigs, this was a gig everyone left buzzing.
Until the next time Flogging Molly It's been emotional….
Photography by Connor Walker
Huge fan of real music both old and new. Favourites include, Led Zep, Black Sabbath, Pearl Jam, The Smiths, The Stone Roses, The Courtneeners, Kasabian and anything inbetween that can bring joy to my ears.