Paul McCartney, Barclaycard Arena, Birmingham 27/05/15
Former Beatles icon Sir Paul McCartney ended a twelve year absence from Birmingham last night with a 40-song, 50-year-spanning set containing an effortless mix of rock n' roll, electronica, country and acoustic.
It's a special night as all generations come together to witness a true musical legend; those who saw The Beatles the first time around and those who are only just discovering them are brought to their feet by the early inclusions of 'Eight Days a Week' and 'Can't Buy Me Love'. Even those at the back of the venue with walking sticks are dancing in the aisles.
It's not just Beatles tracks that McCartney is here to play, though. Wings' 'Let Me Roll It' and 'Band on the Run' both take centre stage, sounding timeless. Fans also join in with Paul's solo material such as 'Save Us,' 'New' and the rare inclusion of the synth-laden 'Temporary Secretary,' a fan-favourite from 1980's McCartney II.
'We Can Work It Out' entices the loudest singalong of the night so far, with all corners of the Barclaycard Arena eclipsing the voice of McCartney – similarly in Beatles ballad 'And I Love Her,' with arms swaying and lyrics bellowed. Of course, with a more than 50 year history of songwriting, every McCartney song has its own story. Take the love-lettered 'My Valentine,' written for his wife Nancy while on a rain-sodden holiday in Morocco and the soaring 'Blackbird,' written during the racial desegregation of South America. Soaring quite literally by the way, as McCartney rises on a platform for a bird's eye view of the crowd.
Perhaps the two most poignant performances of the night, however, go to two dedications. Written in ode to the late John Lennon, McCartney, holding back a tear, explains how this song is what he wished he had said to Lennon before his passing just before a prolonged rapture of applause for Lennon. And so the melancholic 'Here Today' is performed; heartfelt, touching and sincere. Later, McCartney would go on to perform former bandmate George Harrison's 'Something' on a ukulele – another applause preceding. Paul's dry humour was pertinent throughout, particularly as he reads out signs from those in the front few blocks and mimicked cries of affection aimed at the Liverpudlian. Almost every track was introduced with a backbone and the crowd's reception was lapped up each and every time as if it was his last song.
Understandably, McCartney's voice is slightly strained at times but five decades on he still manages to hit those tricky higher notes in classics 'Lovely Rita,' which is about "somebody who always used to give me parking tickets" and 'Let It Be,' which, if urban myth has it, is written about his late mother, Mary. Just when you thought it was all coming to an abrupt end with the pyrotechnic crescendo in 'Live and Let Die' and extended singalong in 'Hey Jude,' two more encores featuring the likes of 'I Saw Her Standing There' and 'Another Girl' were to follow.
In encore number two, McCartney returned on stage waving a Great Britain flag before a 50th anniversary performance of 'Yesterday' and a roaring rendition of 'Helter Skelter'. The band bowed out with 'Golden Slumbers,' 'Carry That Weight' and 'The End', of course famous for being part of that Abbey Road medley.
In a set just shy of three hours consisting of Beatles, Wings and solo material, Paul McCartney sent Birmingham and fans from the rest of the world in attendance home happy, but still screaming for a third encore. "See you very soon Birmingham," exclaimed McCartney as he excited the stage. We hope so.
Setlist:
Eight Days a Week (The Beatles)
Save Us
Can't Buy Me Love (The Beatles)
Listen to What the Man Said (Wings)
Temporary Secretary
Let Me Roll It (Wings)
Paperback Writer (The Beatles)
My Valentine
Nineteen Hundred and Eighty-Five (Wings)
The Long and Winding Road (The Beatles)
Maybe I'm Amazed
I've Just Seen a Face (The Beatles)
We Can Work It Out (The Beatles)
Another Day
Hope for the Future
And I Love Her (The Beatles)
Blackbird (The Beatles)
Here Today
New
Queenie Eye
Lady Madonna (The Beatles)
All Together Now (The Beatles)
Lovely Rita (The Beatles)
Eleanor Rigby (The Beatles)
Being for the Benefit of Mr. Kite! (The Beatles)
Something (The Beatles)
Ob-La-Di, Ob-La-Da (The Beatles)
Band on the Run (Wings)
Back in the U.S.S.R. (The Beatles)
Let It Be (The Beatles)
Live and Let Die (Wings)
Hey Jude (The Beatles)
Encore:
Another Girl (The Beatles)
Hi, Hi, Hi (Wings)
I Saw Her Standing There (The Beatles)
Encore #2:
Yesterday (The Beatles)
Helter Skelter (The Beatles)
Golden Slumbers (The Beatles)
Carry That Weight (The Beatles)
The End (The Beatles)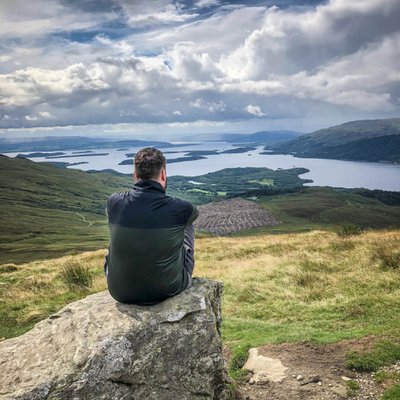 Editor and founder of Counteract, freelance music, lifestyle and travel writer + social media manager. Big fan of discovering new music + online trends.
---
While you're here...
Thank you for visiting Counteract. This article may contain affiliate links which help contribute towards the website's running costs. If you were planning on buying tickets, accommodation or music, please purchase through any of the links or banners on our website as we receive a small amount of commission on all sales driven. Without this, we're unable to keep publishing content. Thank you in advance.