Glitter and gold mayhem: Magic Door are back for New Year's Eve extravaganza
Get ready for some mayhem, as Lab 11's Magic Door club night is back for the biggest night of the year.
Welcome 2018 in style as this multi room musical odyssey will bring distilled madness and a burst of glitter and colour into your life.
Join resident DJs Maxxi Soundsystem, Jukes of Hazard and Deano Ferrino in distilled madness, alongside PBR Streetgang and many more secret performers.
Each Magic Door event becomes an urban legend, and their last events have seen them take over summer boutique festivals and celebrate their fifth birthday in Birmingham. For most Magic Door events, the theme is a secret until guests arrive. But for NYE you can get chaotic and creative to the theme of glitter and gold and preprare yourselves for a show stopping event.
For fans of house, techno, spooky disco and a night full of mystery and wonder, Magic Door is the place to be. "Magic Door is not a metaphor, there is a real Magic Door."
Magic Door Gold and Glitter NYE will take place at Lab 11, Digbeth, Birmingham, B5 5NL.
Tickets are available here and more information can be found on Magic Door's Facebook.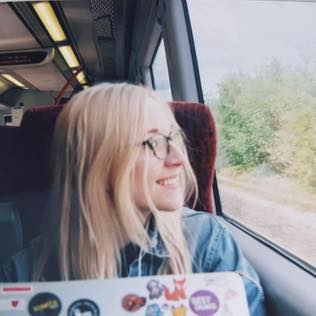 PR, events and social media by day, lover of all things geeky and retro. Can often be found scribbling notes at the back of the gig.
---
While you're here...
Thank you for visiting Counteract. This article may contain affiliate links which help contribute towards the website's running costs. If you were planning on buying tickets, accommodation or music, please purchase through any of the links or banners on our website as we receive a small amount of commission on all sales driven. Without this, we're unable to keep publishing content. Thank you in advance.