Fickle Friends return to Birmingham after new music release
Fresh indie-pop group Fickle Friends return to Birmingham as part of their Autumn UK tour.
[amazon bestseller="fickle friends"]
After releasing their debut album, You Are Someone Else, to enormous success earlier this year, Fickle Friends are returning to the second city for the second time in six months.
Having played University of Birmingham's ValeFest back in June with an explosive headline set, the Brighton five piece are set to play Birmingham's o2 Academy 2 on October 26th.
You Are Someone Else charted in the UK top ten, firmly placing Fickle Friends on the indie scene. Their alt-pop vibes and angsty lyrics speak clearly to an unsure younger generation who are taking on a changing world, and every song on their debut does this so well.
Look forward especially to album opener 'Wake Me Up' and 2015 EP favourite 'Say No More', as well as recently released track 'The Moment'.
Those who haven't had the pleasure of Fickle Friends live can rest assured that October 26th will be a night of both dancing and reflecting, with the infectious energy of frontwoman Natassja Shinier spilling into the crowd. With nine UK dates in total, you'd be a fool to miss out.
Tickets for all dates are on sale here. The full list of tour dates can be seen below.
October
18 – Bristol, SWX
20 – Cambridge, Junction 1
22 – Nottingham, The Level
25 – Newcastle-under-Lyme, Northumbria Institute
26 – Birmingham, O2 Academy 2
27 – Manchester, Academy 2
November
17 – Cardiff, Tramshed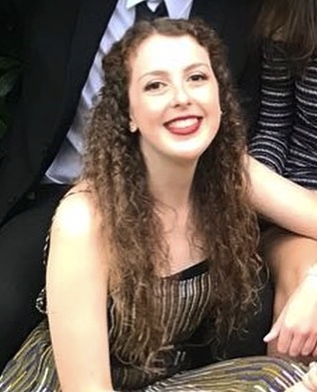 Music lover, beanie wearer and vegetable enthusiast.