Review: Villagers get poetic at The Glee Club
On tour following the release of their latest album, Villagers brought their lengthy set to Birmingham's Glee Club.
Playing his first UK show, Canadian Aidan Knight filled the support slot
On a cold winter evening, the Glee Club filled to the brim for Villagers' first ever sold out headline show after around 5 years of being established. This follows the release of their recent live album Where Have You Been All My Life? and fans were in for an evening of unique, quirky folk tunes from across the band's discography.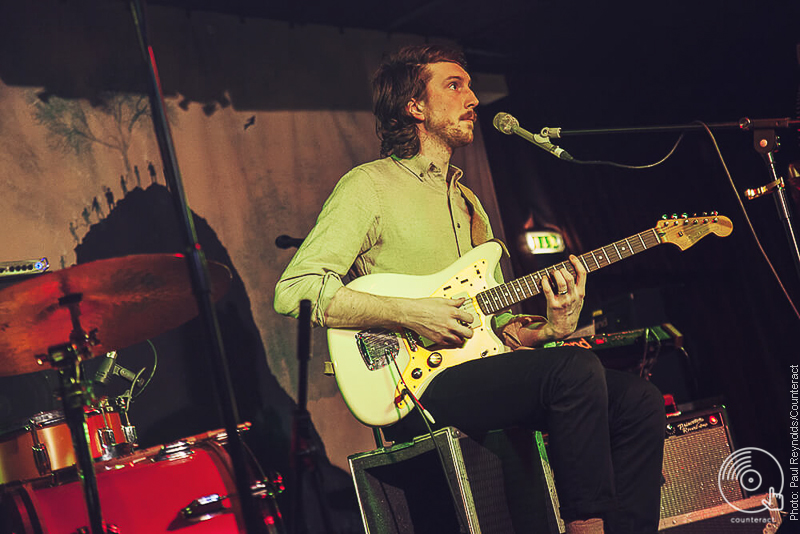 Aidan Knight
Canadian singer-songwriter Aidan Knight supported playing his first ever UK performance. He seemed humble, engaging with the crowd, making occasional awkward jokes and telling stories of his experiences in between his calm folk melodies. His songs were simple and light with his silky smooth vocals layered over the slow strumming of his electric guitar. The stripped back nature highlighted the gorgeous tone of his voice creating a mood of relaxation and satisfying simplicity. Bells and whistles weren't required to showcase his talent and keep the attention of the crowd.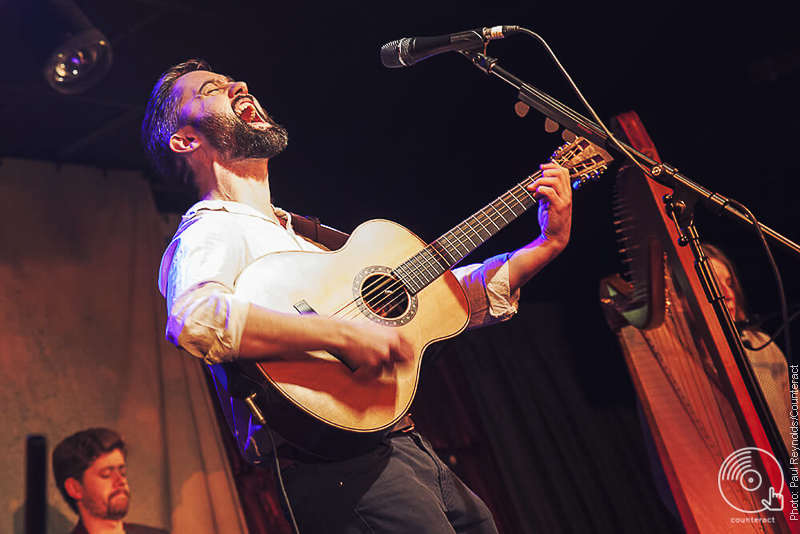 Villagers
After much anticipation, Villagers took to the stage, tightly packing it with their grand instruments. They opened their lengthy set (lasting a solid hour and a half) with the jazzy 'Memoir' off of their latest release. Lead singer Conor's voice was delicate and youthful as he sang over the perfectly layered instrumentals flowing cohesively and smooth. The band's chemistry felt particularly tight as each of the elements blended perfectly creating a sound with a great depth.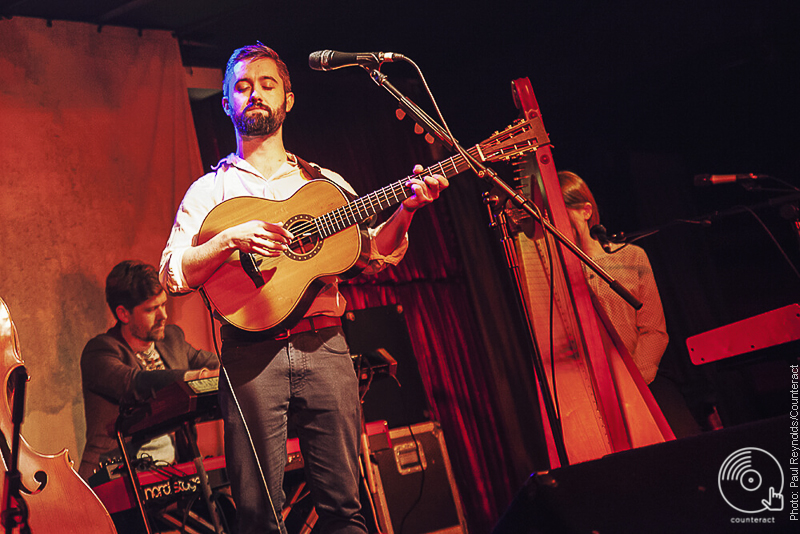 Villagers
The set was diverse with high emotional intensity resonating with the audience on tracks such as 'So Naïve' and the sweet, cheery 'My Lighthouse'. A more serious moment came with 'Hot Scary Summer'. The poetic verses felt exposing as Conor sang the captivating narrative with an overwhelming passion. The intimate nature of the venue heightened the impact of the intricately written verses paired with swayable acoustic guitar and twinkling piano.
The repetitive nature of 'Occupy Your Mind' seemed hypnotic, sucking the crowd into the spiraling buzz of guitar and mystifying synths. The instruments slowly built in tempo reaching an explosively loud climax creating a powerful impact.
Villagers showcased their high level of artistry dipping into experimentation as well as a more traditional style at ease. They stood out as an excellent live act due to their ability to co-operate as a unit, blending each of the sonic elements to perform songs that resonate intensely with the crowd.
Photographs by Paul Reynolds
Media and Communications student with a passion for music and discovering new artists. 90% of the time you'll find me at a gig. I listen to a really wide range of artists such as The 1975, Two Door Cinema Club, Bombay Bicycle Club, Ed Sheeran, Disclosure, Lorde, Florence and The Machine, Ben Howard, as well as a tonne of pop music like Taylor Swift and Ellie Goulding.