Review: The Joy Formidable over-indulge at The Rainbow Courtyard
The Joy Formidable are let loose in this pre-album warm-up gig
Laura J. Martin – a flute-playing delight – opens the night
In this post-Ed Sheeran world, you might think loop pedals have been done to death. "Make it stop," you might cry, "We're sick of awkward blokes pretending they can beat box and strumming the same chords over and over again." Maybe that's just us. Either way, flute-wielder Laura J Martin is a breath of fresh air, who combines loop pedals, backing tracks, and whatever instruments she can get her hands on to create an eccentric synth-folk-pop sound.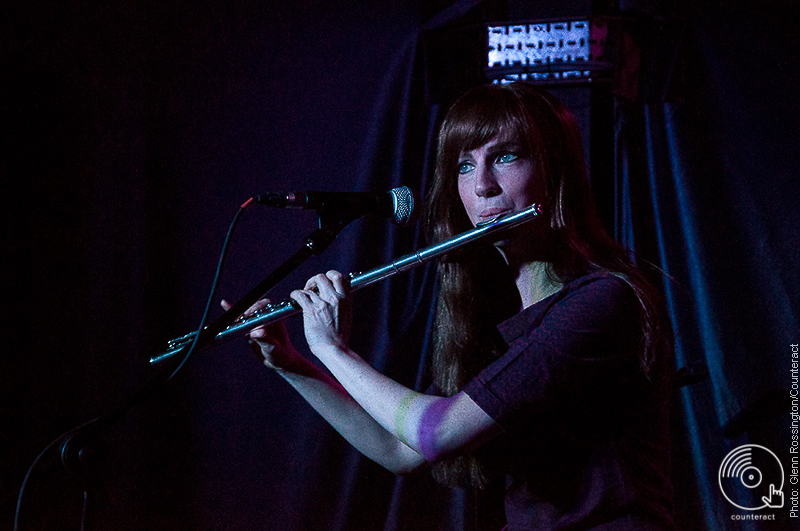 Laura J Martin
A particular highlight of the set is 'Do It', single from the forthcoming album On The Never Never, featuring fantasy flute harmonies and The Human League-style keyboard flourishes. It's an unusual choice of support for a rock band, and one or two members of the crowd have an expression of confusion. Nevertheless, Laura is softly-spoken and affable during the set, and brings most of the audience- and us hipsters- along with her.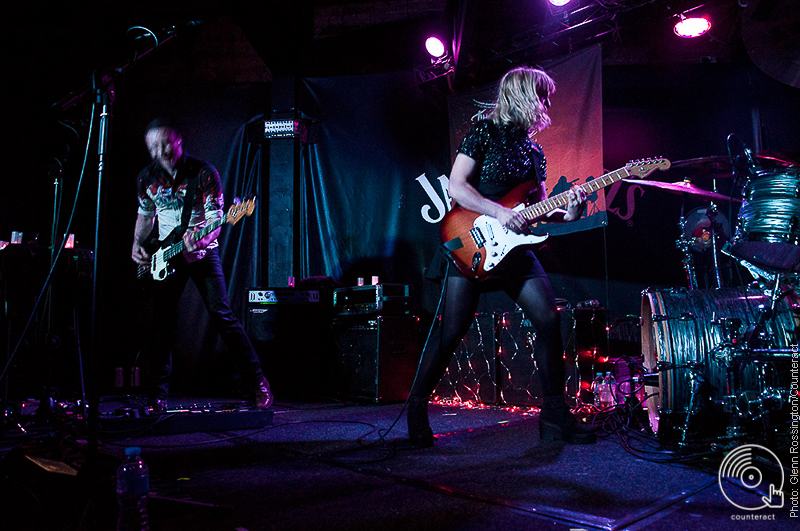 The Joy Formidable
It's clear from the get-go that The Joy Formidable's aim tonight is to have fun. They fill the stage, smack their instruments harder than should be allowed and fill between-songs space with endlessly profane stage banter, which the audience seems to enjoy but not fully know how to participate in. "Go on," singer Rhiannon Bryan encourages, "Heckle us. We don't mind. We think it's fun." The room goes quiet as everyone tries to think of something. A guy panics. "Er… take off your pants?" he shouts. The crowd boos and the band discusses pants for a bit. Comedy gold, it is not.
They fill an hour with songs from their back catalogue, songs from their forthcoming album Hitch including 'Last Thing On My Mind', and songs which are not going to be on any album that the band just likes playing. There's also a series of Welsh-language songs, being as the band are from Wales, which puts a new spin on their power-pop pomp and riffs.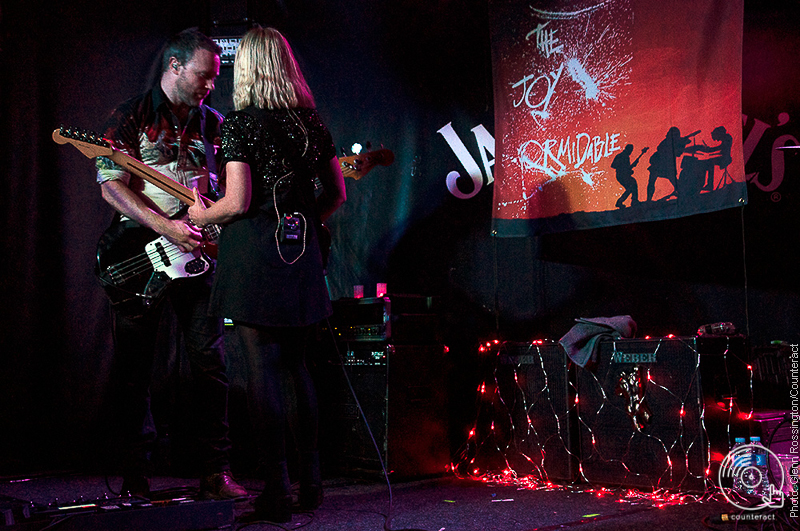 The Joy Formidable
The four-song encore is where the band really start to indulge themselves. They begin with an acoustic number which they decide to play unplugged in the centre of the crowd. It sounds great, but only about four people can actually see anything. They then have an extended drum solo. Things pick up when they play their most popular single 'Cradle', but rather than end the set there they decide to play another song which descends into noise and cymbals before they exit the stage.
For a touring gig this would all have been a bit much, but it's clearly intended as a warm-up. At the very least, it seems to have whet fans' appetite's for the new album. And, apparently, pants. Different strokes…
Photographs by Glenn Rossington