Review: Seattle's Night Beats rock The Rainbow
Birmingham Promoters and Seattle's psych outlaws, Night Beats, bring a night of rock 'n' roll to The Rainbow, Digbeth
Recently signed, Cut Glass Kings warm up the crowd with their Beatles inspired set 
All female, Manchester band, PINS, take command of the crowd with a fun-craving performance
Wednesday 25th May marked the night that well known event organisers, Birmingham Promoters, brought an evening of unabashed rock 'n' roll to The Rainbow, Digbeth. With a line-up of 3 bands with varying styles and a keenness to psych up an audience, it was no surprise that so many people dragged themselves off their sofa's mid-week and rapidly filled the venue to near full capacity. The schedule for the night ran smoothly with all sets beginning on time, a relaxed and friendly atmosphere with a DJ set between performances by Scott from the Midlands band, Table Scraps.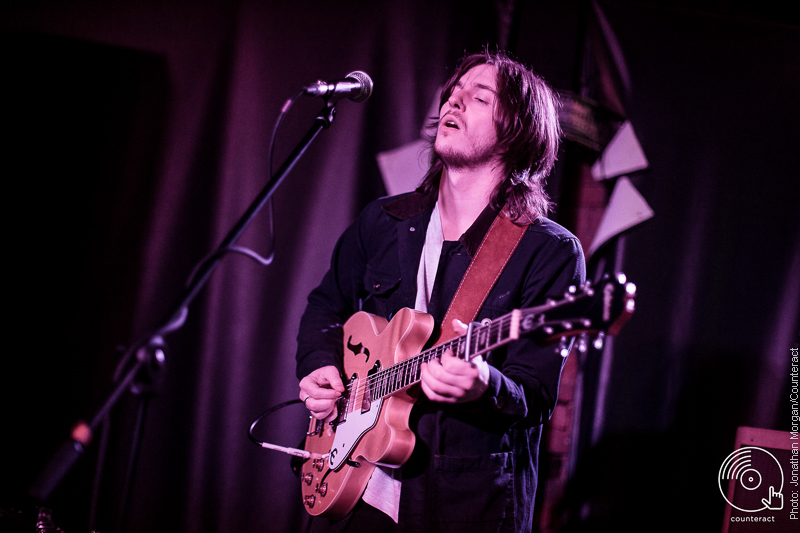 First to hit the stage were Birmingham's own, Cut Glass Kings. A band that have recently been signed to The Coral's, Skeleton Key Records, based out of Liverpool and are ready to achieve great things. The band possess a Beatles-esque style, with guitar tones interchanging from light and intricate to heavy reverb, being backed by a pulsing drumbeat and bass line. The trio performed a 7 song set which spiraled upwards through intricate melodies, coiled down through focused guitar solo's and included the new single, 'Only a Daydream', along with the equally catchy 'How Does It Feel' and 'Hourglass'. All 3 band members shared vocal duties, resulting in a powerful and confident set with the distinct undertones of a British Indie influence.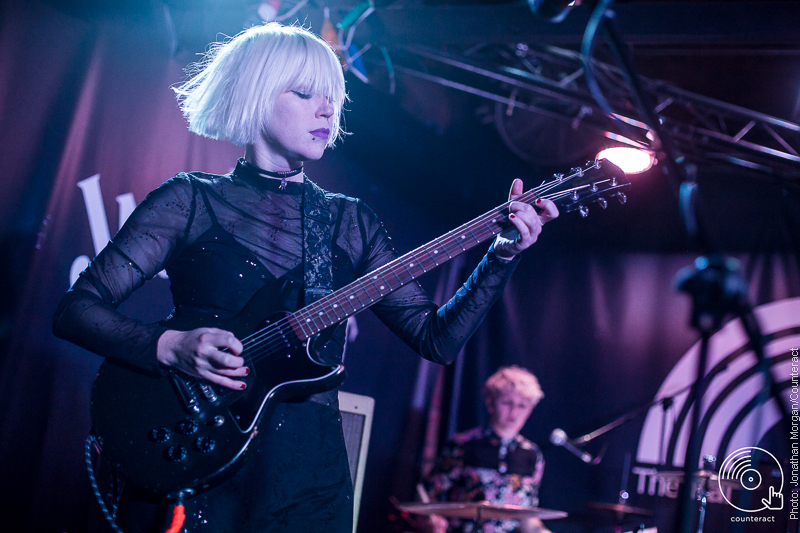 Next up was the all female Manchester band, PINS. To say that this band gave a good performance would not be giving them enough recognition. From the moment they began they took control of the room and played their set with as much vigor as anyone could possibly want to see at any gig. It is known that PINS are the type of females that take charge of their own destiny, by running their own label and booking their own tours, so it is obvious that their stage presence was one that was deserving of respect. They began with the song, 'Molly', from their 2015 LP, Wild Nights, with its jangly tambourine, 1960s feel and tales of evenings spent with a welcome element of trouble. This was followed by the grungy-pop numbers, 'Young Girls' and 'Too Little Too Late', with compelling lyrics describing the frustration and disappointment of situations that never change all topped with the perfect amount of feminine attitude and charm.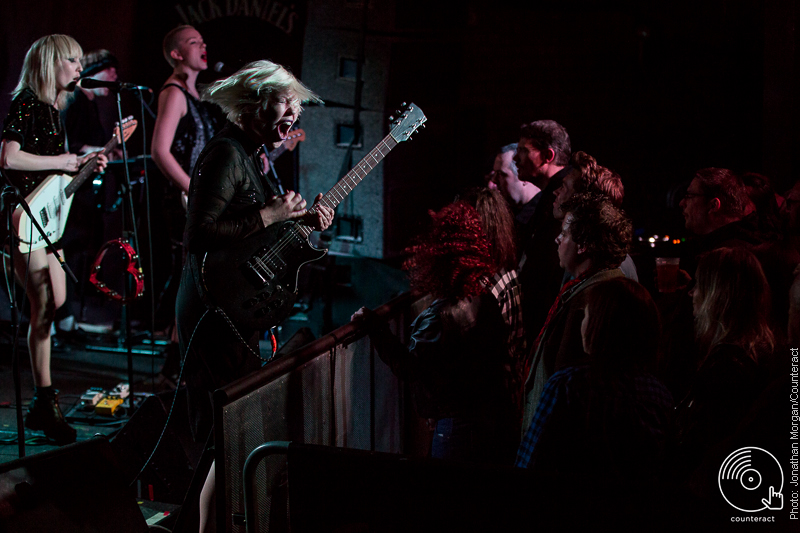 Their sound mixed a well rounded blend of influences ranging from the gothic punk elements of Siouxie and the Banshees, the grunge elements of Hole, to lighter sounding rock-pop contemporaries, such as, Honeyblood. Their live performance had rough and gritty edges with an anarchic and fun craving attitude, although, at times, was delicate, tender and harmonious. With all these elements mixed together and a highly energetic and charismatic stage presence, it was a well deserved victory for the band leaving the stage after their final song, 'Dazed By You', to a crowd shouting for more.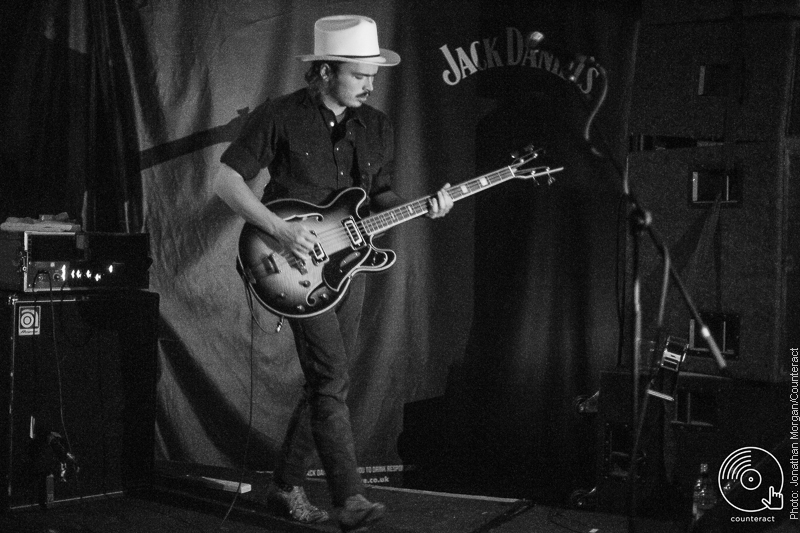 The headlining band, Night Beats, took to the stage looking relaxed as ever and wasted no time filling the room with a shroud of heavy feedback and misty vocal, with the opener 'Celebration #1' from their latest album, Who Stole My Generation. The Seattle 3 piece play their own brand of riff laden, modern psych, with the right amount of outlaw groove and an undeniable overtone owed to pre-1970s R & B. They rarely have a set list and this performance was no exception, with the band playing exactly what they wanted as they progressed through their varied and impulsive set. Guitarist/vocalist, Lee Blackwell and bassist, Jakob Bowden, wearing their trademark cowboy hat and Che Guevara style beret, charged around the stage producing soaring and satisfyingly heavy riffs which worked well to entice the erupting mosh pit that included the majority of the audience along with members of the support acts.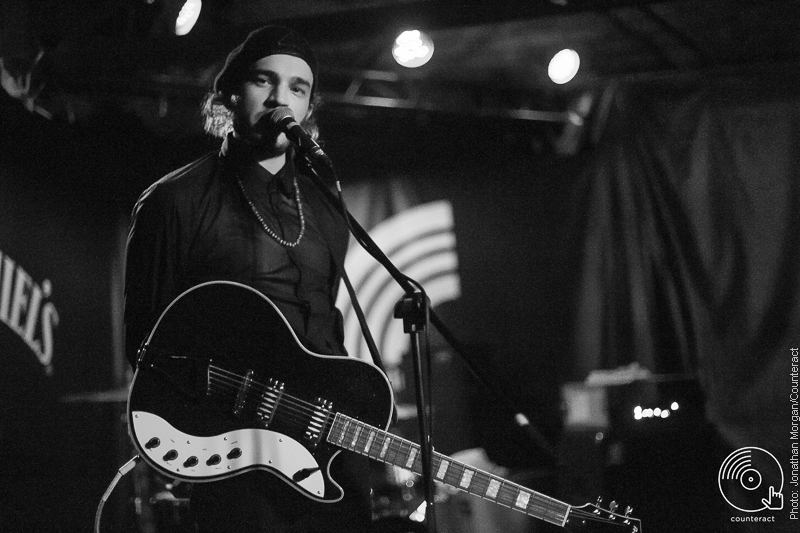 They powered through recently released singles such as, the hip shaking stomp of 'Power child', the intense psych rambling 'No cops' and the down tempo, 'Sunday Mourning'. At times it seemed that there were some technical issues with Lee Blackwell's guitar although this did not prove to have any hindrance on their overall performance. Pounding their way through the brass filled 'Bad Love' dedicated to Ronnie Spector and including an unexpected cover of Bo Diddley's, 'Mama Keep Your Big Mouth Shut', Night Beats showed that they are a band that like to give recognition to the greats that inspire them.
Throughout their 11 song set the band did not falter, their enthusiasm was contagious and following an encore filled with an appropriate amount of psych fuzz, funky bass grooves and impressive vocal screeches from Blackwell, the band left the beer soaked, sweaty audience completely in awe. With their ability to switch between psych, R & B and grimier sounding garage rock so easily and a collection of songs that would not be out of place on a Quentin Tarantino film soundtrack, Night Beats proved that they are definitely a band worth keeping an eye on.
Photographs by Jonathan Morgan
English and Media Studies graduate, frequent traveler, vinyl and vintage enthusiast….fan of delta blues, folk, 60s/70s rock, psychedelia and the many gaps in between. Favourite artists include Wooden Shjips, Radio Moscow, All Them Witches and too many others to mention.