Review: The Divine Comedy bring a touch of class to the O2 Institute
The Divine Comedy played the O2 Institute in Birmingham on Friday November 24th
Support was provided by Jealous of the Birds
Divine Comedy creator Neil Hannon showcased his songwriting brilliance throughout
[amazon_link asins='B01FU9LL3A,B0000259UP,B077JHB2RN,B003ES5A28,B00014TJUC,B00003ZACC' template='ProductCarousel' store='counteract03b-21′ marketplace='UK' link_id='e342aebc-d303-11e7-ad0e-793ff5879e9e']
Massively underrated comedic songsmith Neil Hannon brought his very own The Divine Comedy to Birmingham's O2 Institute on Friday night. The band chose not to focus on their 2016 album 'Foreverland'. Instead they produced a set that spanned the years and showed the class that many have since forgotten.
Firstly we were treated to support act Jealous of the Birds, the solo project of Irish singer songwriter Naomi Hamilton. Sat on a stool, with a table lamp and a cup of tea, Jealous of the Birds' songs have that relaxed written in the bedroom feel. Her songs are passionate, full of reality and possible personal experiences, showing a vulnerability that beams from her music. Overall a nice support set to promote her debut album, Parma Violets.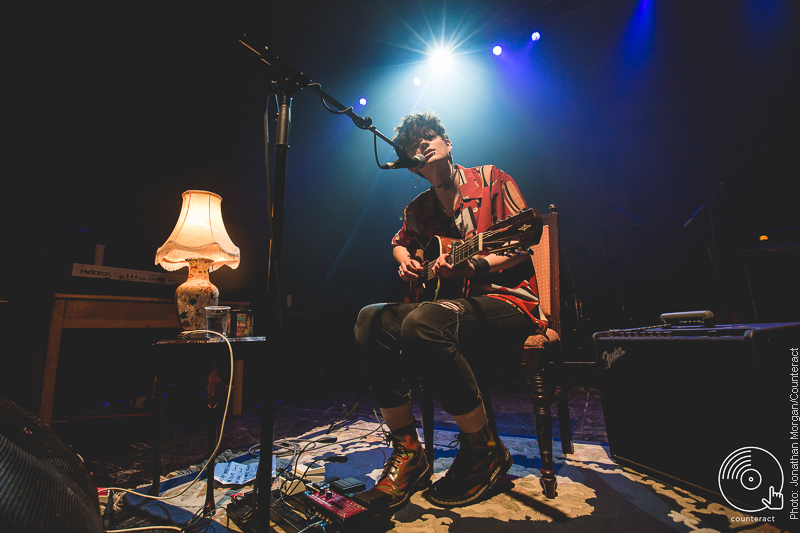 Jealous of the Birds
Neil Hannon and The Divine Comedy entered the fray with an expectant crowd, whooping away with a slight hint of hero worship. The band got of to slightly downbeat start with 'Down in the Street Below' and 'Absent Friends' before turning things up several notches with old 90's songs, 'Generation Sex' and 'The Summerhouse'. Old hits continued to flow with unrequited love song 'Everybody Knows' and the brilliant 'Becoming More Like Alfie'.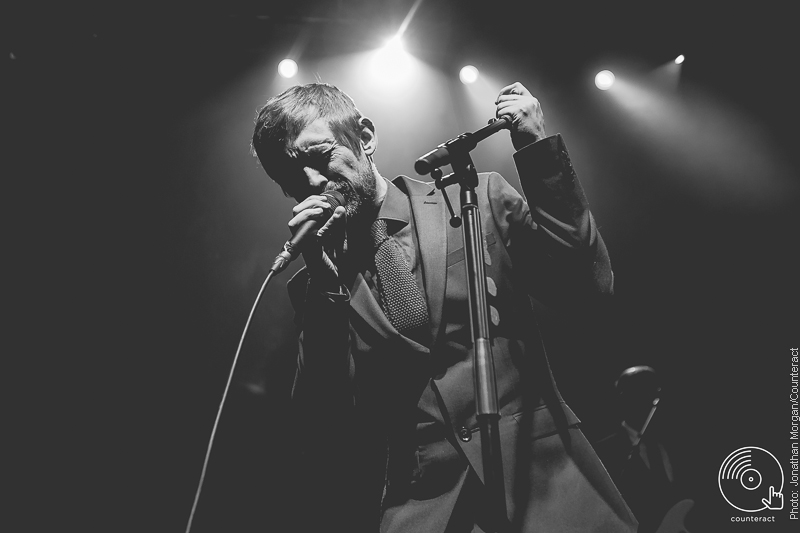 The Divine Comedy
Obvious to all is the craft that that Neil Hannon has to turn a song on its head with a one liner or two. Only the likes of Morrissey also possesses these kind of songwriting skills, which can turn the saddest of songs into a belly laugh. Mid set highlights 'Lady of a Certain Age' and 'Happy Place' were followed by a singalong of 'Where Do You Go To My Lovely'.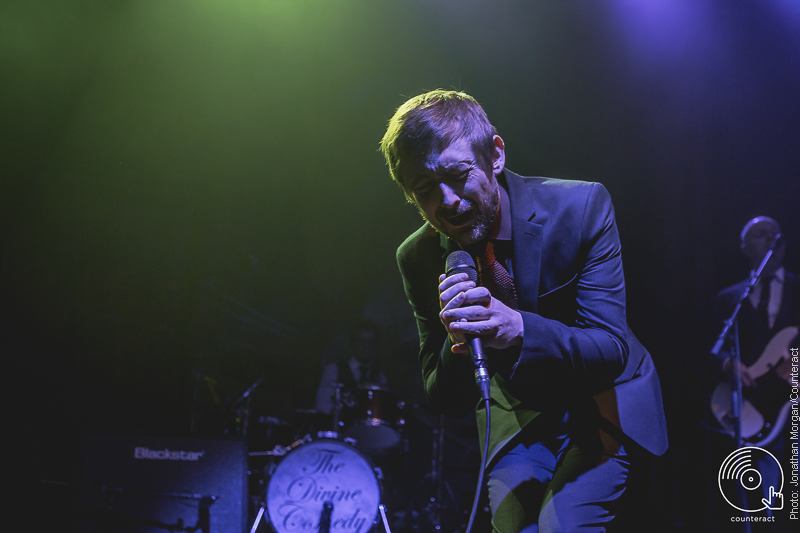 The Divine Comedy
Neil then emerged in a full Napoleon get up, stating that he needed to dress in something more comfortable. 90s breakthrough hit 'Something for the Weekend' was quickly followed by 'Indie Disco' which featured a nice nod and a wink to New Order's 'Blue Monday'. 'National Express' ended the pre encore set.
The encore was received with rapture, as 'Sunrise' was played and followed with 'Songs of Love'. Those in the know, will be aware that this features the theme tune to Father Ted. The Divine Comedy ended the set upbeat with 'Tonight We Fly'.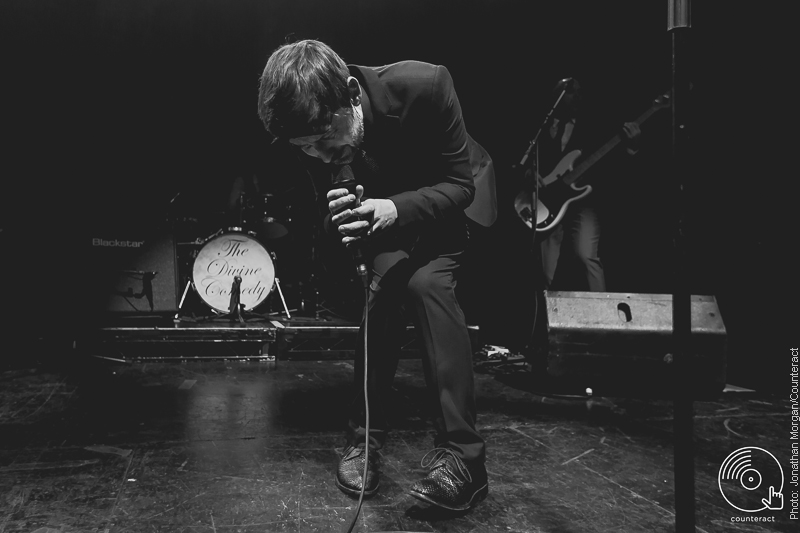 The Divine Comedy
The Divine Comedy have a career that have spanned several decades for a reason. The song quality simply has always remained consistent and with this the band will always have that little touch of class.
Photographs by Jonathan Morgan