Review: Texas top Skyline Series triple bill at Symphony Hall
Birmingham's prestigious Symphony Hall played host to the latest Skyline Series concert on 1st September, with Texas topping a bill which also featured Imelda May and Ward Thomas. This evening's show was relocated from Digbeth Arena.
[amazon_link asins='B07F84FQB2,B01GTEC35U,B07F7VFCLJ,B01G99EITO,B01J7GBUJ2′ template='ProductCarousel' store='counteract03b-21′ marketplace='UK' link_id='3d5a2cea-b0e1-11e8-9784-db4acddad5e1′]
First in-line tonight is Ward Thomas, the Hampshire country duo who were the first mainstream country act to score a UK #1 album with Cartwheels, though tonight their clear intention is to give their upcoming album, Restless Minds, (released October 5th) the pre-release airtime it deserves. Opening with acoustic ditties that segue into beefier tracks such as 'Same Love', 'Lie Like Me', and 'Guilty Flowers' rhythmically alive with pounding drums and bouncy baselines, garners nods of approval from the audience, still filing into the auditorium. Naturally, their top track, their #1 album's namesake, forgivably got the largest reception by the undeniably receptive audience. Though the duo are coy in their stage presence, they command the early crowds' attention by filling the silences with honest, straightforward tracks.
Tonight's venue is now full. Irish industry heavyweight Imelda May sneaks on to the stage and sings a delicate acoustic opener, before thrashing into gospel-soul rock, including 'Be Your Human', which lights up the whole room. Veering around a back catalogue of pop-jazz numbers, the setlist gives way to latest (and critically applauded) record Life Love Flesh Blood and its juxtaposing veer between subdued soulful Americana and a thumping grind with reverb. A divorce gave May the courage to delve into new sonic territory, with the audience firmly strapped-in for the ride. May's audience adore her as though it is her own headline show. And her performance is genuinely electrifying. 
[amazon_link asins='B01MSUCQBZ,B01A8NJ0LS,B01NBF6F4B,B00577WFFE,B00ILOVLXW,B001UWOVPW' template='ProductCarousel' store='counteract03b-21′ marketplace='UK' link_id='47d60b31-b0e1-11e8-90a2-8997a22280dc']
The pinnacle performance comes from Texas, their last UK performance of their Jump On Board album. From the moment Sharleen Spiteri arrives on stage, her Glaswegian humour and raspy, sweary hilarity capture the audience, whom are already enthralled by two contrasting, equally enamouring, performances. Two songs in, and she's quipping about the "fuckin' rumble in the jungle", addressing the technical bass issue, as well as asking red-headed fans if the "collars match the cuffs". Just a few songs further into the show, a super-fan, obviously known to Spiteri – "oh shit. Fucking hell, it's you again" – jumps on stage, shares some banter with the singer, then is booted off in true Sharleen style. The evening proved to have some interesting fans, for an Irish attendee requested 'Guitar Song' at the end of the show, before a cover of Elvis Presley's 'Suspicious Minds' rounded-off a earth-quaking, fiery set, bringing the Symphony Hall to its feet.
[amazon_link asins='B00PXA1JLQ,B00BV2B6EK,B01MZGANUG,B01N17DZ95,B00PXA1I26,B000050BA4,B00BVDSPMU,B008420ZXI' template='ProductCarousel' store='counteract03b-21′ marketplace='UK' link_id='5183eafc-b0e1-11e8-b848-4d01770cddad']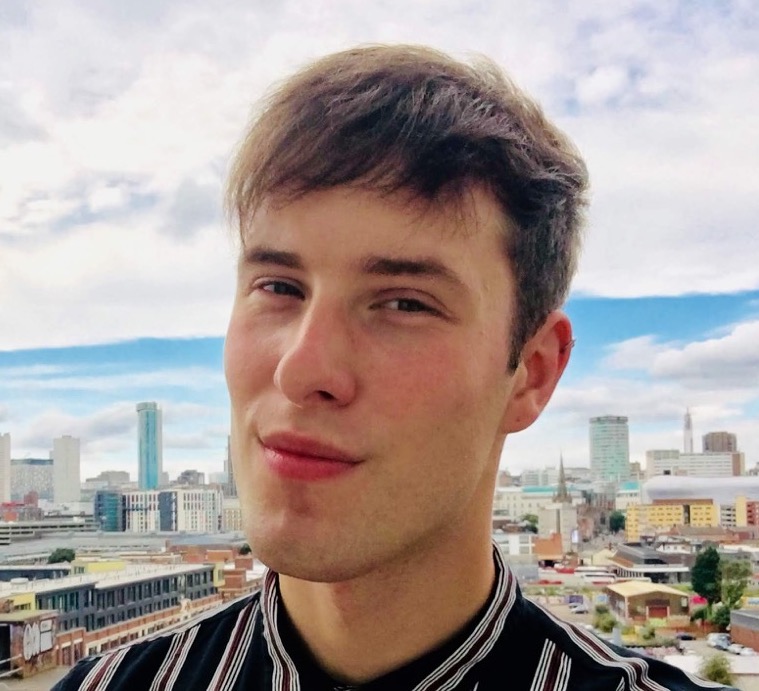 Gig and album reviewer + culture writer, celebrating the best of music and events happening throughout our city.