Review: PUP pack a punch at a sold-out Rainbow Cellar
PUP brought their latest record to Birmingham on Tuesday August 30th, on what was a hot and sweaty night in the Rainbow Cellar
The band joke with the crowd about Birmingham's "nipple building" and reminisce on a previous show at the Flapper
Crowdsurfers soar over heads as PUP plough through fan-favourites
With the release of 'The Dream Is Over' back in May, PUP garnered a reputation as one of the most vital acts around. Headlining at The Rainbow Cellar, the band showcased exactly why that is. Tearing through a set of fan favourites the Toronto outfit kept the room in continuous uproar.
Read: Toronto pop-punkers PUP discuss their second album, self-loathing lyrics and forthcoming UK tour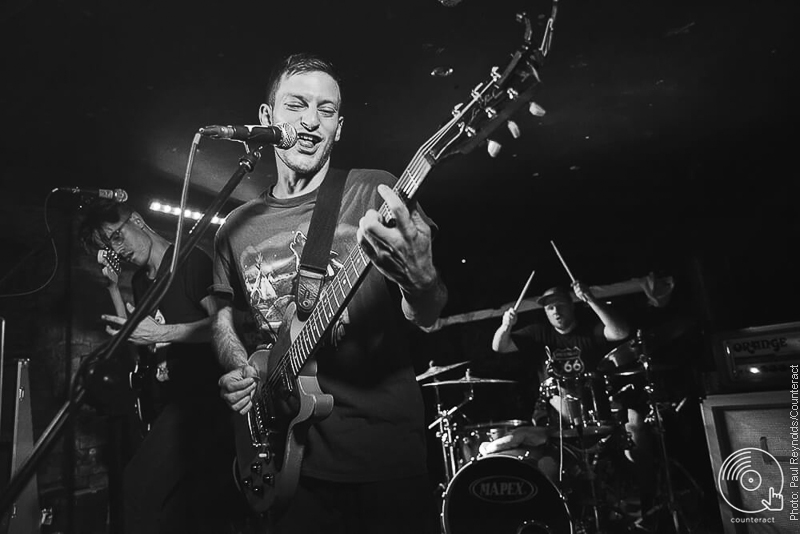 Opening with the fiery duo of 'If This Tour Doesn't Kill You, I Will' into 'DVP' from their storming second album, the momentum doesn't let down for a moment. 'Dark Days' paves the way for 'My Life Is Over and I Couldn't Be Happier'. The problems of the outside world remain beyond the venue doors as a tightly packed room full of people scream "I've had enough" along with the band, letting loose their inhibitions to some of the most raucous sounds.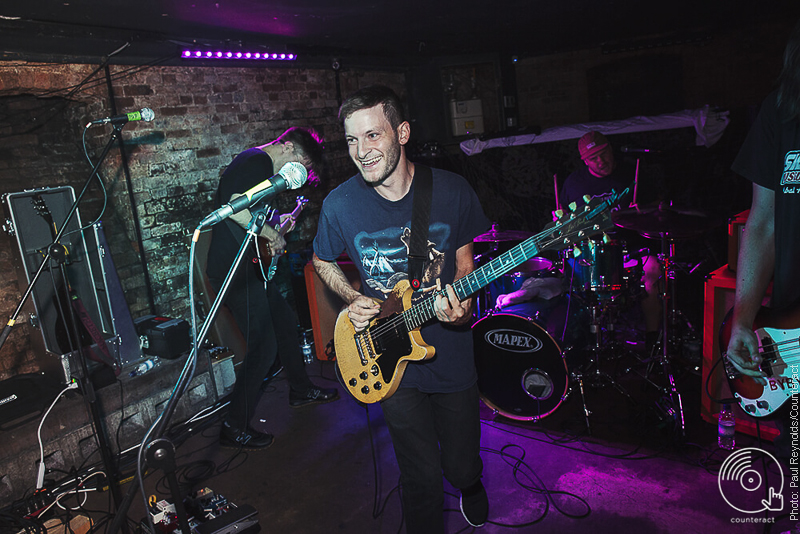 Laughing and joking between songs – discussing Birmingham's famous "nipple building" and their first venture to the city performing at The Flapper – the groups spirits are as elated as the limbs of the crowdsurfers that soar over heads.
Dark, hot, and sweaty, PUP are at their best. A 'fuck you' to the notions of growing up and settling down, their live show surges with all the vitality of a spirit set free. 'Guilt Trip', 'Mabu' and the rapturous 'Yukon' all receive outings before the group close on the gleefully ramshackle 'Reservoir'.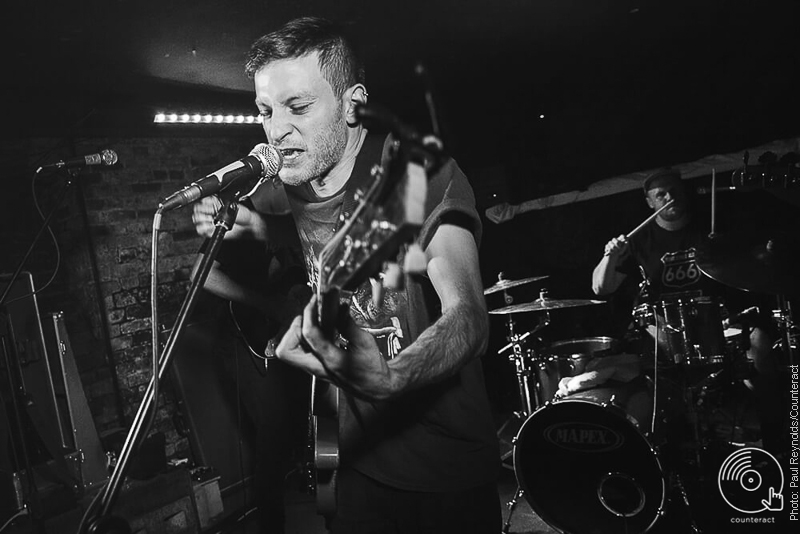 Staying on the stage to air a cover of Weezer's 'El Schorcho', the enthusiasm in the room is so weighted you can practically taste it in the air. Stumbling out the door to reality, there's not a one who isn't left feeling better off.
Photographs by Paul Reynolds