Review: Paul Smith and Kathryn Williams wow Mama Roux's
The man from Maximo Park moonlights as a tender, literate solo star, bringing songs from his new album 'Diagrams' to Birmingham on Tuesday 27th November.
[amazon bestseller="Maximo park vinyl"]
The shabby chic of Mama Roux's falls suddenly silent. It's not due to someone mistaking it for Digbeth Dining Club, nor the fact one of the plants looks on the verge of death. No, it's down to the fact Kathryn Williams has taken to the stage. Her voice is her greatest ally and her greatest weapon, able to soothe the audience into a gentle slumber or rocking them with barely-contained rage. Mostly, though, it's the former, and her weeping folk proves a winning opener.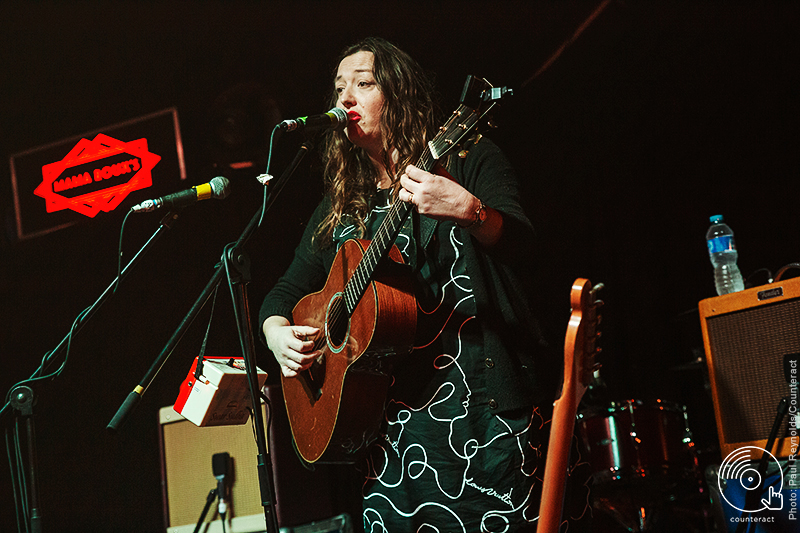 Kathryn Williams
Paul Smith's solo career is far from a busman's holiday; in fact, the only trait that links the two is Smith still wears a hat onstage. In Maximo Park, he has become of indie rock's most energetic and articulate frontman, weaving words of dashed romanticism and political bile over floor-filling rushes of sound. On his own, things are little more tender, a little more quiet, but still containing the rollicking DNA that makes the Park so damn appealing.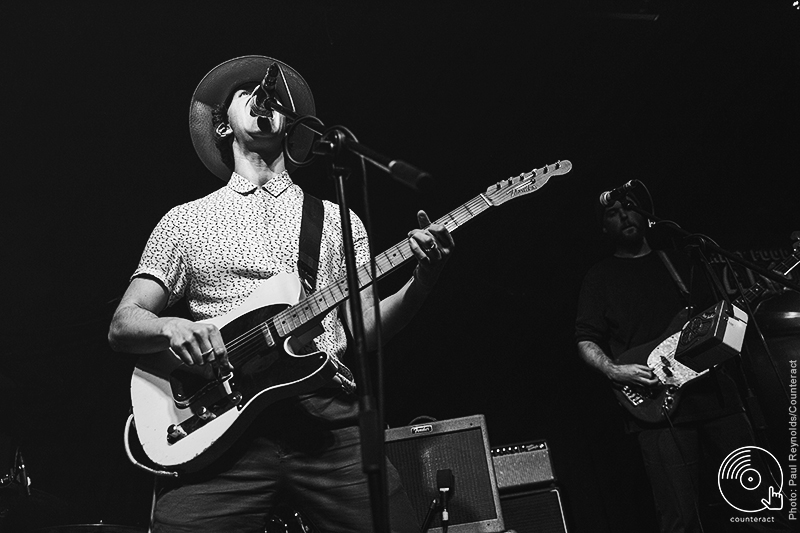 Paul Smith
Over three acclaimed solo records, Smith has carved a niche with his fragmented but fantastic shards of glacial melodies. Onstage at Mama Roux's, he's kind, thoughtful and gregarious, like a nervous student hosting his first Fresher's feast. Opener 'The Public Eye' has a bouncy lo-fi beat wrapped around Smith's fevered observations. Meanwhile, 'John' is bursting with the lovelorn jangle of The Drums and Smith's usual brand of verbose banter (surely there are not many singers around presently that can rhyme "veranda" with "candour"). Williams also makes a triumphant return to the stage, duetting with Smith on the sombre but strangely uplifting 'The Beauty Contest'.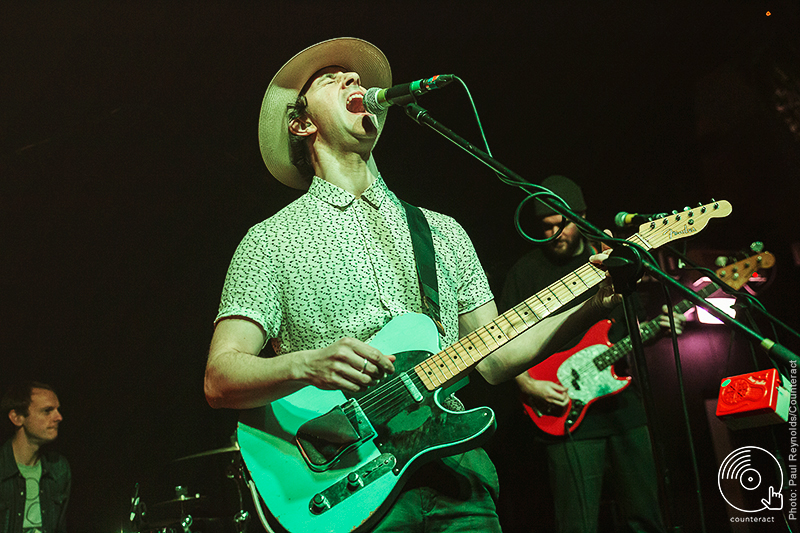 Paul Smith
There is room for old material, too, with 'North Atlantic Drift' and 'The Crush and the Shatter' two standouts from his solo debut, Margins. Eerie, fragile and wraithlike, these two tracks sound like Maximo Park demos, ready to be embellished with scorching synths and needling riffs, but strangely sound much better bare. Meanwhile, arguably his finest and most shamelessly pop single, 'Break Me Down', is an irresistible slice of sun-kissed vocals, a hazy guitar strum and breezy chorus.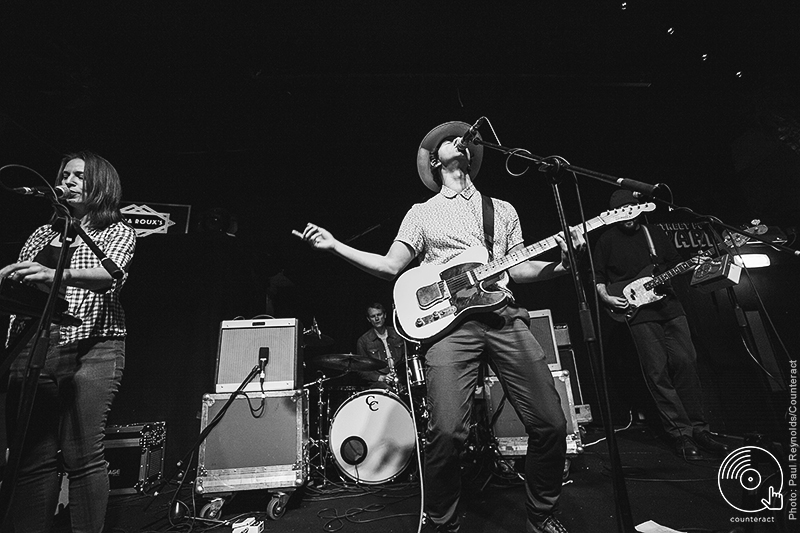 Paul Smith
Smith leaves the audience with a couple of classic Maximo tracks, proving that he's no Grinch. In truth, though, the fans at Mama Roux's were satisfied enough with his dextrous solo output. If Smith proves not to be a man of many hats, he's indeed a man of many talents.
Photographs by Paul Reynolds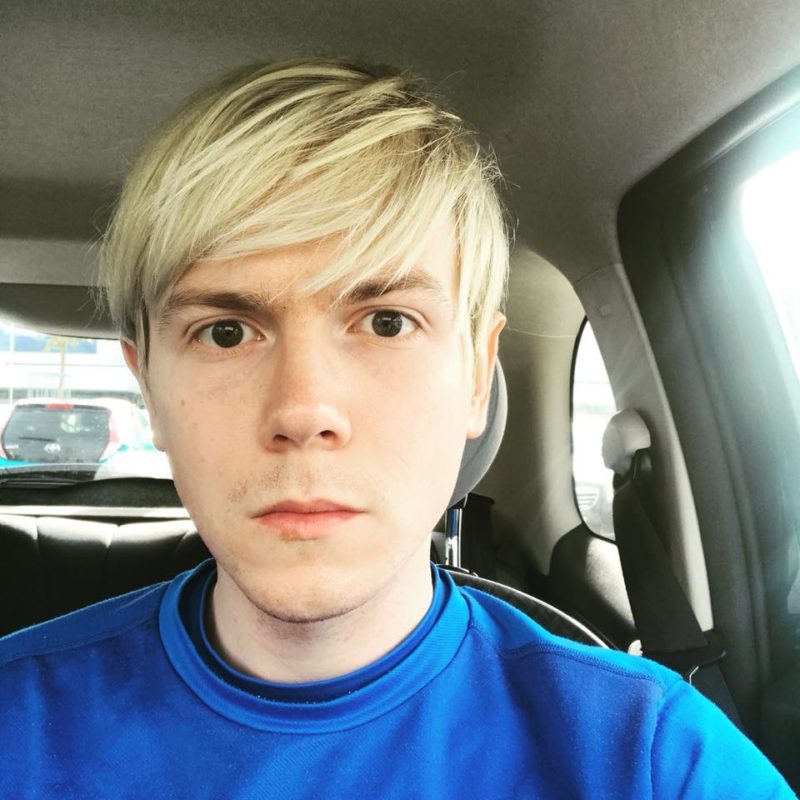 Tied to the '90s. I love anything with a good melody. Favourite acts include DIIV, Best Coast, Wavves, MBV, The Lemonheads, Bully, Pavement, Weezer, Wolf Alice, Mac DeMarco and Dinosaur Jr.