Review: Odd Soul's jazzy rhythms leave the crowd in awe at EP launch
Odd Soul launched their EP "Movies" with a sold-out show at the Sunflower Lounge on February 3rd
Support was provided by the promising soulful singer-songwriter Czafari, and the funky rhythms of Trampette

The band showcased their masterful performative skill and captivated audiences with their youthful energy
[amazon_link asins='B01M1J6JPE,B00PXUAD36,1981379584′ template='ProductCarousel' store='counteract03b-21′ marketplace='UK' link_id='760141ea-0ce8-11e8-8033-8d971e475356′]
Celebrating the launch of their debut EP entitled Movies, Birmingham jazz group Odd Soul headlined the Sunflower Lounge. They managed to sell out the venue as it was quickly bustling with excitable fellow Birmingham University Students out in full force to support the band. On their Bandcamp, they describe themselves as being "inspired by the neo-soul sound of artists like Jordan Rakei and Haitus Kaiyote along with elements of post-rock". With sonic diversity and a distinctive style, it was sure to be an exciting night.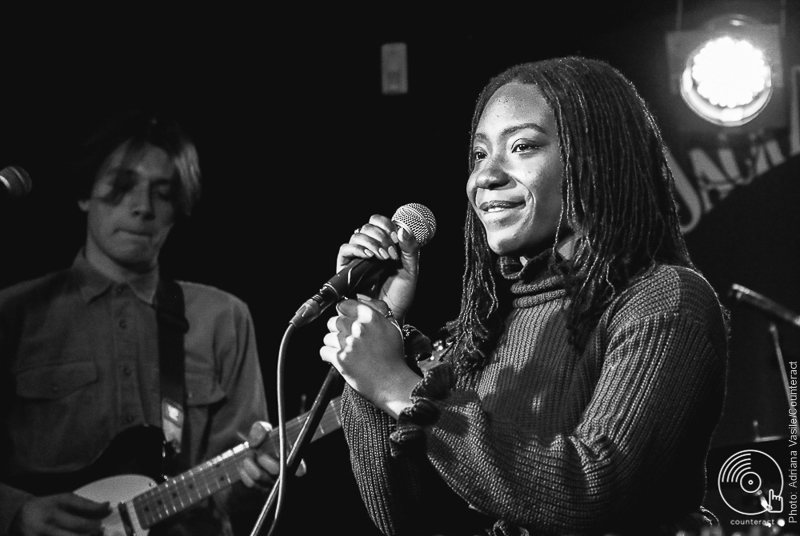 Czafari
First off, came Czafari. The local singer-songwriter created an alternative style of soul, R&B and Indie. She flaunted soothing vocals combined with calming piano creating a dreamy atmosphere. The melodies were sonically rich, as she captivatingly sang with soul and passion. Some tracks were backed by light guitar elements adding some variety to her brief yet alluring set. Her presence and stunning talent paired with a beaming smile throughout, making her a joy to watch perform. She even threw in a unique cover of the classic 'Wonderwall', bringing her own distinctive soulful twist to it that resonated extremely well with the crowd.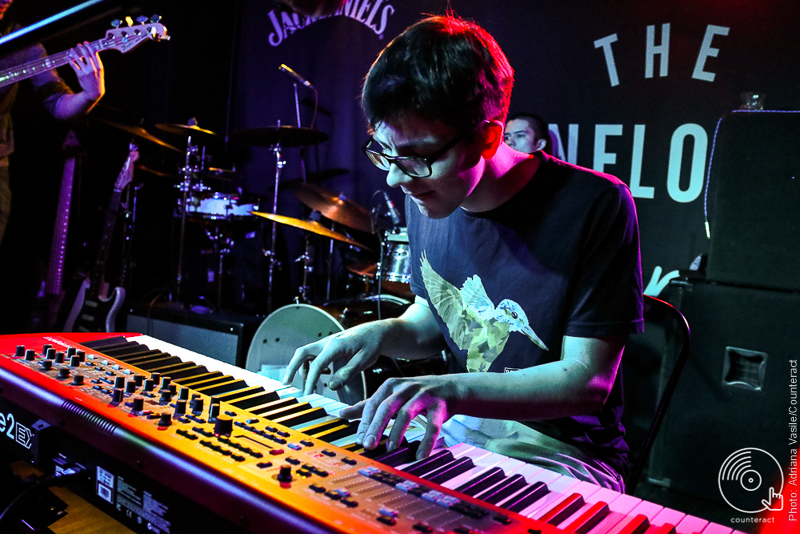 Trampette
Next up was the irresistibly funky jazz sounds of Trampette. They blasted through their set of bouncy tunes emitting an infectious energy throughout the room. It was impossible not to bob along to the timbering drums, hypnotic riffs and tangy rhythms. Everything about them was bold and fun, whilst still showcasing impressive artistry sucking the audience in. What made them all the more entertaining, was their fantastic charisma. It was clear that all of the members were best mates and were having an unreal amount of fun together.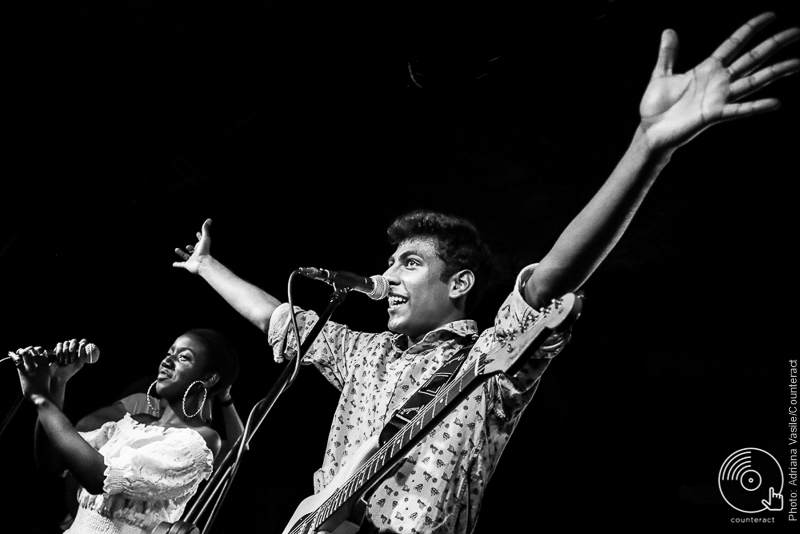 Odd Soul
Headliners Odd Soul wasted no time launching into their set, backed by massive cheers. Spirits were high from the outset. Their set consisted of numbers that flowed smoothly, creating catchy melodies with pizzazz. Their loyal fans only heightened the energy as many belted along to verses. Every instrumental element combined perfectly creating an intoxicating sonic concoction of brilliance and class.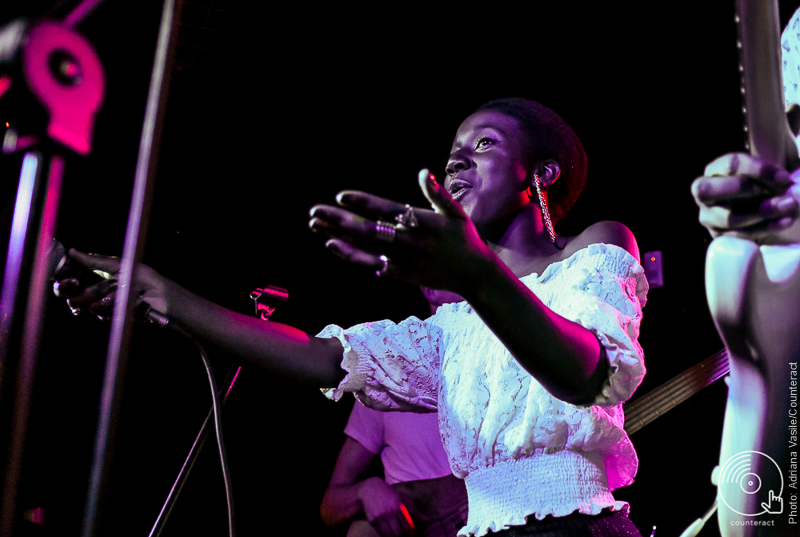 Odd Soul
The lead vocalist sang in a deep, powerful tone over the whirring bass. Everything about their performance was fascinating, as they brought an explosive energy that was impossible not to bring a smile to your face. They were notable for performing tunes consisting of a gradual build-up of instrumental elements, increasing in speed and intensity before reaching an eruptive climax.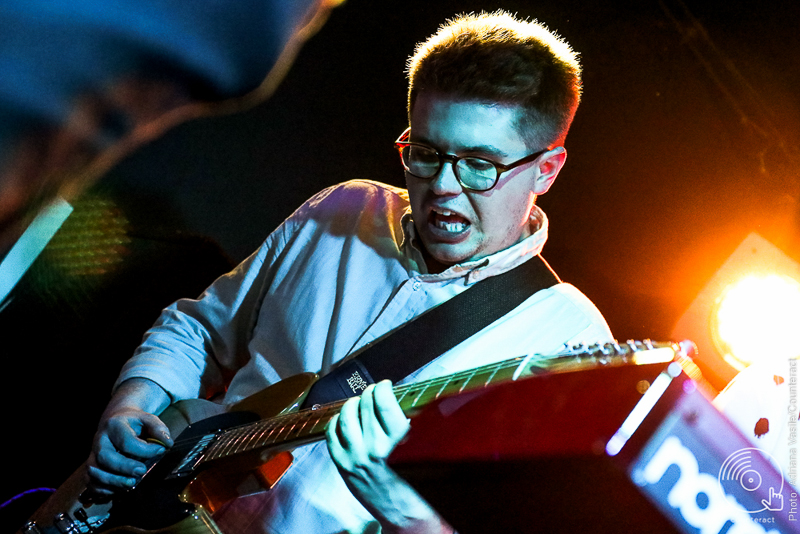 Odd Soul
What was clear throughout the show was the band's admirable chemistry. You could see how much they enjoyed being on stage, and that injected a wonderful brightness into their show. Dizzying waves of euphoria bounced off of the walls of the venue.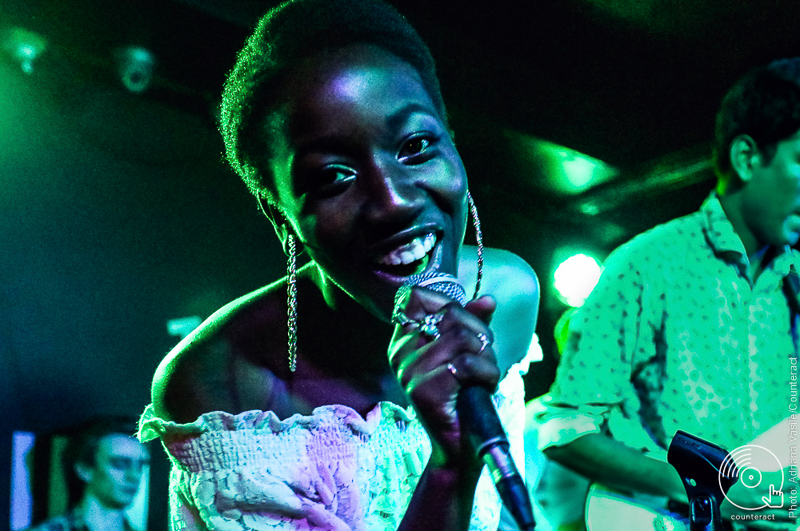 Odd Soul
The bands' performance encapsulated a refreshing element of youthfulness. They burned through their set smoothly showcasing a unique, standout quality of music. Odd Soul are a band to keep tabs on as their live shows are masterful, capable of entertaining audiences no matter what age. The room was effectively bound together by the warming brilliance emitted by the band.
Photographs by Adriana Vasile
Media and Communications student with a passion for music and discovering new artists. 90% of the time you'll find me at a gig. I listen to a really wide range of artists such as The 1975, Two Door Cinema Club, Bombay Bicycle Club, Ed Sheeran, Disclosure, Lorde, Florence and The Machine, Ben Howard, as well as a tonne of pop music like Taylor Swift and Ellie Goulding.