Review: John Grant makes history at first standing Symphony Hall show
The inimitable American songwriter, John Grant, played the Symphony Hall on August 16th
Following unforeseen circumstances the support, Susanne Sundfør, was replaced by Cate Le Bon
Playing to the Symphony Hall's first ever standing audience, John Grant kept the crowd rapt all evening
[amazon_link asins='B07F9GGXQK,B00369K2SM,B00G2UUOVM' template='ProductCarousel' store='counteract03b-21′ marketplace='UK' link_id='876bf0fa-a3bb-11e8-8c85-015133bd3619′]
Hailing from Michigan, USA, John Grant took to the stage on Thursday evening and serenaded Birmingham's Symphony Hall with his signature smooth vocals and evocative lyricism. Welsh songstress Cate Le Bon replaced Susanne Sundfør as the support for the night, and, as if the night wasn't shaping up to be special enough, it was to be performed to the first EVER standing audience at the Symphony Hall.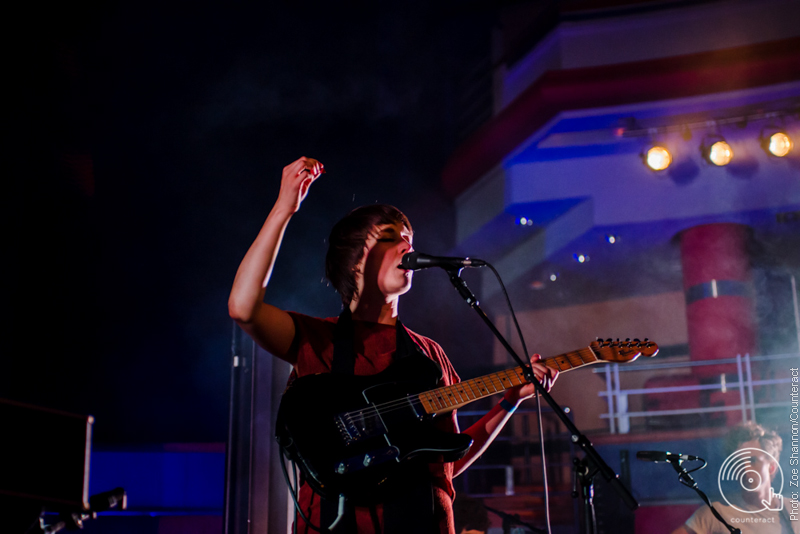 Cate Le Bon
Cate Le Bon opens the night with her charming blend of folk, pop, and psychedelia. The first duet of the night comes when Cate invites a friend on stage, who helps bring a sultry variety to the vocals on display, but also aids her in conjuring blistering harmonies. When the time comes for Cate to play her most well-known song, 'Are You With Me Now?', crowd members whoop and applaud, and she rises to meet them with a decisive and moving delivery; certainly the highlight of an overall twee and lovely performance.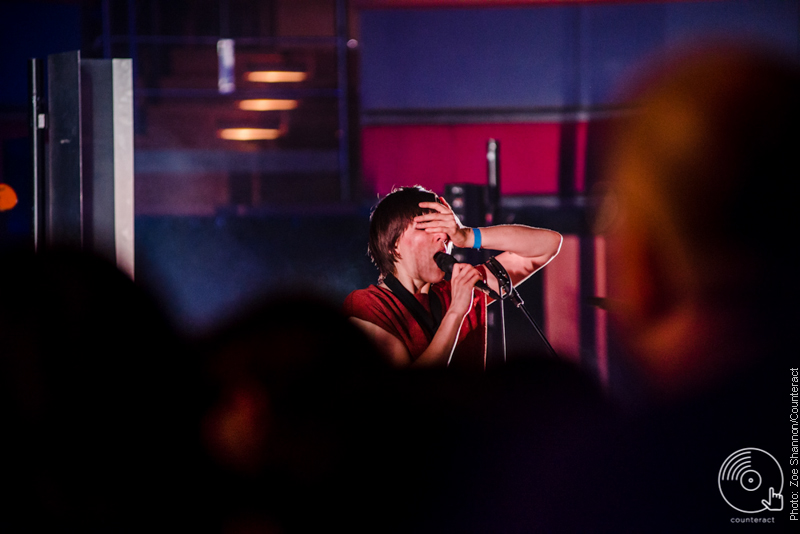 Cate Le Bon
Upon making his way on stage, John Grant immediately evokes a multitude of emotions by giving some opening remarks: his sadness, due to Susanne Sundfør having had to pull out of her support slot, but also his joy at having been able to invite the marvellous Cate Le Bon to open in her stead. Anyone not familiar with Grant's unique and quirky personality is quickly brought up to speed as he expresses how "fucking awesome" it was to spend the week of his recent 50th birthday riding roller-coasters and marvelling at a handmade video-game themed rug.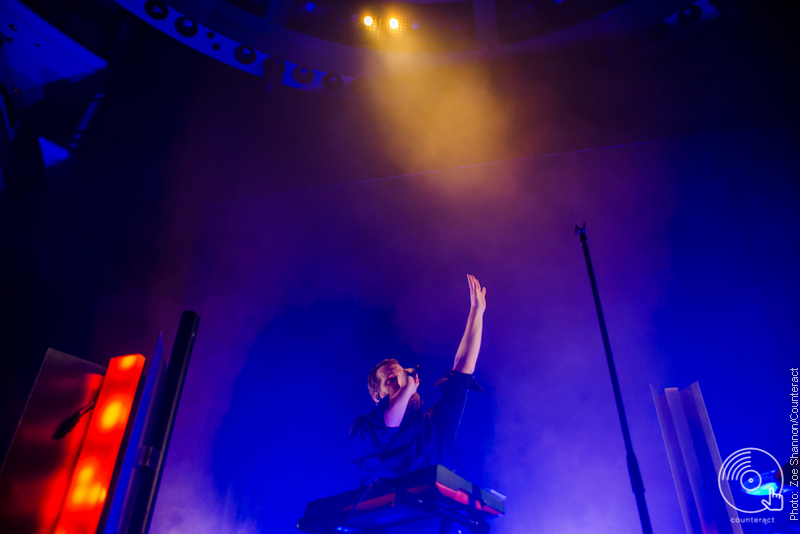 John Grant
Opening with the song 'You Don't Have To', Grant sets the scene for his set with a dark, bassy synth accompanied by distant lyrics about a failing relationship.  The emotions only continue with the nostalgia-fuelled 'Marz'. As arguably his most famous single, the crowd erupts with applause and admiration as the first notes of the delicate piano melody capture the entire auditorium. As the night goes on, fan favourites such as the hilariously confessional 'GMF', as well as the danceable and hypnotic 'Pale Green Ghosts' are met with an enormous audience response.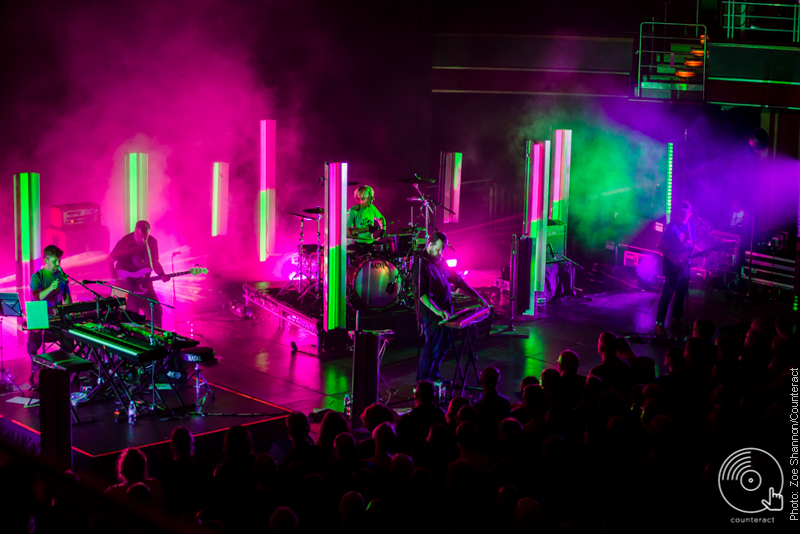 John Grant
Having blessed fans with sublime renditions of material from albums dating back to his 2010 solo debut Queen of Denmark, Grant then gives the Symphony Hall the treat of hearing his brand new single 'Love is Magic' in its debut live performance. Pink and green strobe lights bathe the interior of the Symphony Hall as everyone is caught up in the driving synth and drum beat. Incredible three-part harmonies soon join the mix and everyone is blown away.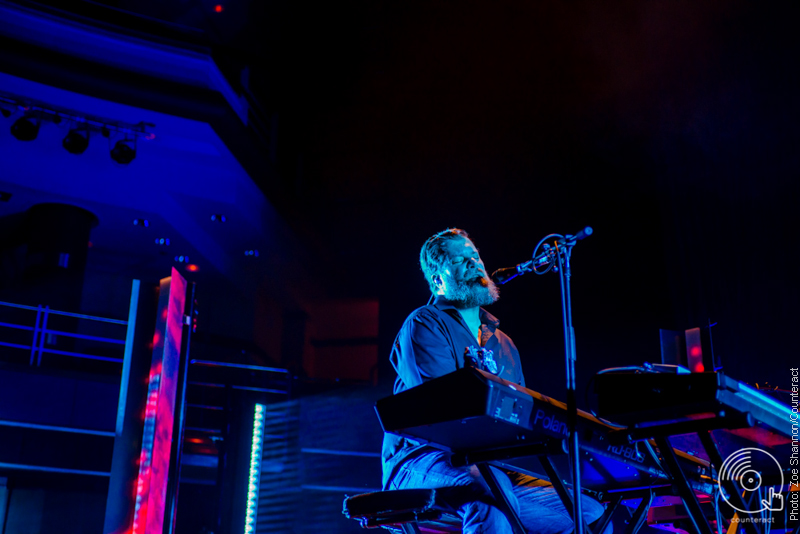 John Grant
An encore was sure to follow, with Cate Le Bon joining Grant on stage to romantically deliver the night's second and final duet. Grant closes the night with the fan requested 'Caramel', and ends on the cutting and witty 'Vietnam'. A historical night for the Symphony Hall, and a magical experience for everyone to behold.
Photographs by Zoe Shannon
English graduate. Photoshop boy.
Nick Cave fan. Video game competitor.