Review: Black Honey step up their game at sold-out Brum show
Black Honey returned to Birmingham on Monday October 10th 2016 at Mama Roux's in Digbeth
Tour support Dream Wife and local band Pleasure House warmed up the crowd ahead of frenetic, yet polished Black Honey set
Black Honey prove why they're one of the hottest bands around
It's a celebration of freewheeling attitude at Mama Roux's on a Monday night, adding further proof to the notion that staying in is overrated. Performing a sold-out show, three bands let loose and showcase just how much they're capable of.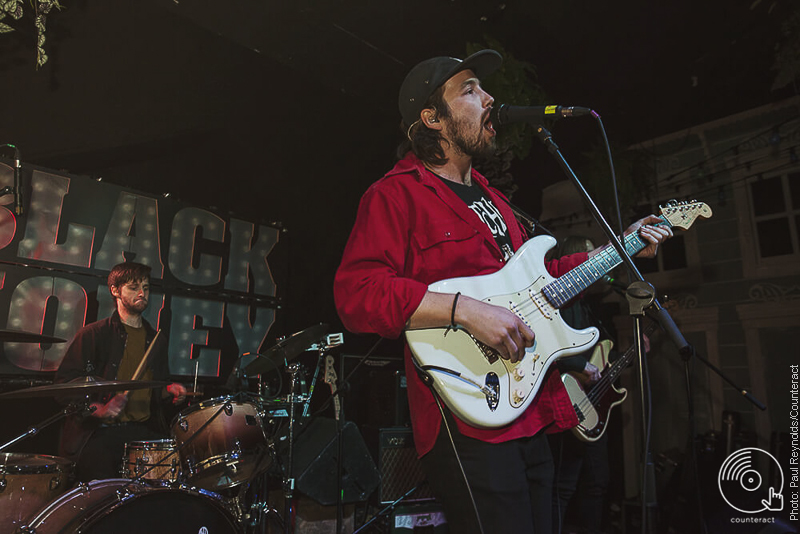 Blending bubbling refrains with a fuzzed up charm, Pleasure House are effortless crowdpleasers. Easing the evening into full swing with their hypnotic melodies and sailing harmonies, the group present a crisply cut freshness that's long marked them out as ones to watch.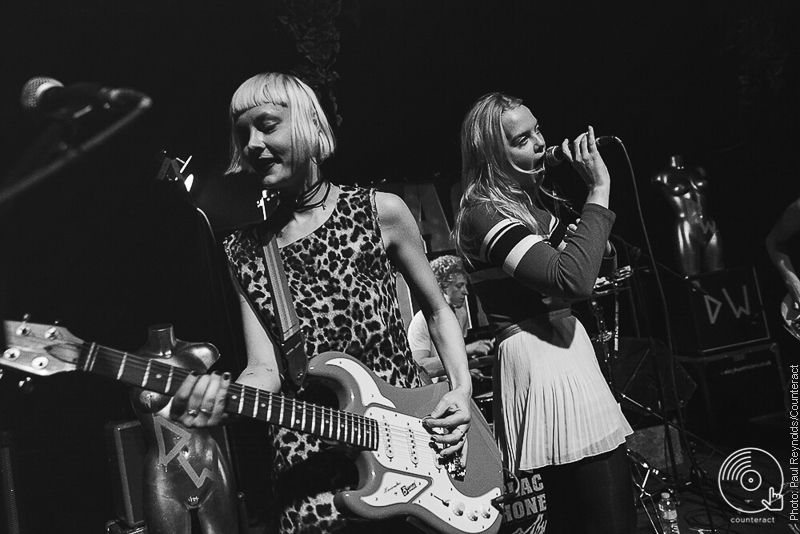 Switching between ferocity and thrills, Dream Wife's set is a high-octane rampage through pop, rock, and whatever else the band want to be. Building the lyrics of Spice Girls' 'Wannabe' into their own track 'F.U.U', the outfit tear down all barriers with their feel-great energy. It's a sound that storms the system, and keeps the room dancing with deliciously freewheeling abandon.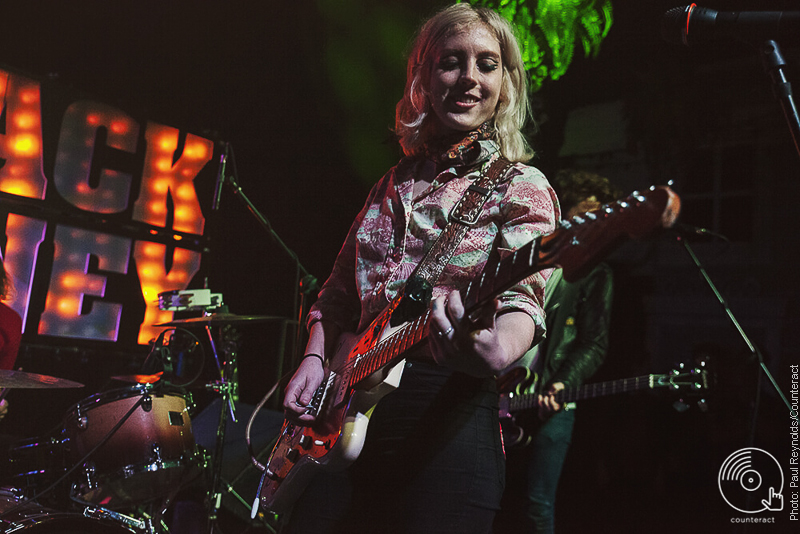 It's early days for Black Honey, but the band are welcomed to the stage like longtime heroes. Izzy B. Phillips is every bit the charismatic frontwoman, leaning out into a crowd that clings on to her every word, whilst the rest of the band revel in their embodiment of the rock star persona.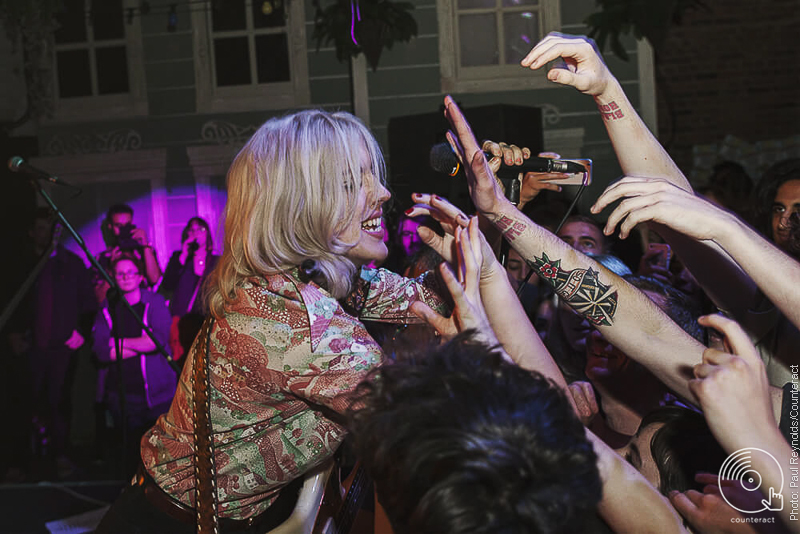 The Tarantino-esque refrains of established favourite 'Spinning Wheel' sound just as fresh as recent single 'Hello Today', whilst 'Sleep Forever' and 'Corrine' are met with equal amounts of fervour. Clamouring closer towards the front of the stage, the gathered crowd lose themselves in the music and the moment – and there's no better way to kickstart a week.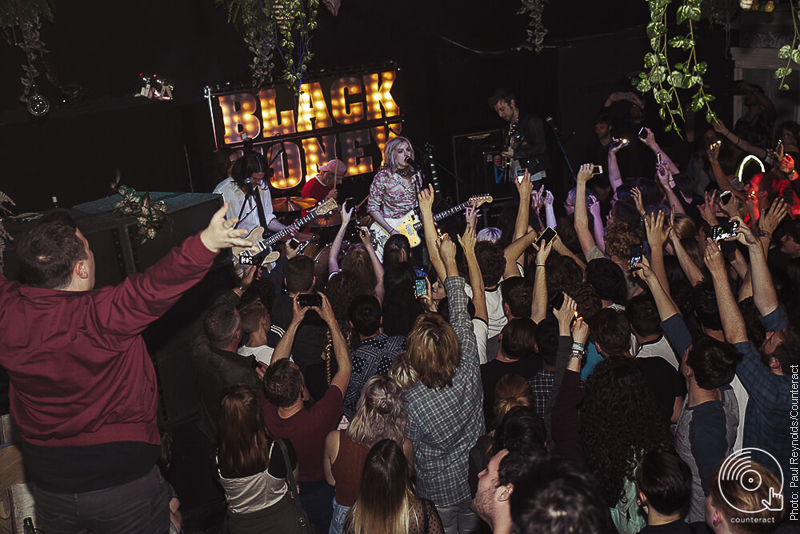 Photographs by Paul Reynolds