Review: Birmingham's Sugarthief steal hearts at The Flapper
Sugarthief played a celebratory show of The Flapper on June 26th
Support came from: Phil Madeley, Mass House and Violet
Sugarthief ended the night with a cover of The Beach Boys with help from members of Violet
A series of bands, including the boys from Sugarthief, were lined up to say a celebratory farewell to The Flapper – whose doors were set to close on June 30th. However, the venue has been given a lifeline and has had its lease extended by a year! The doors will now close in June 2019 after 50 years of being open.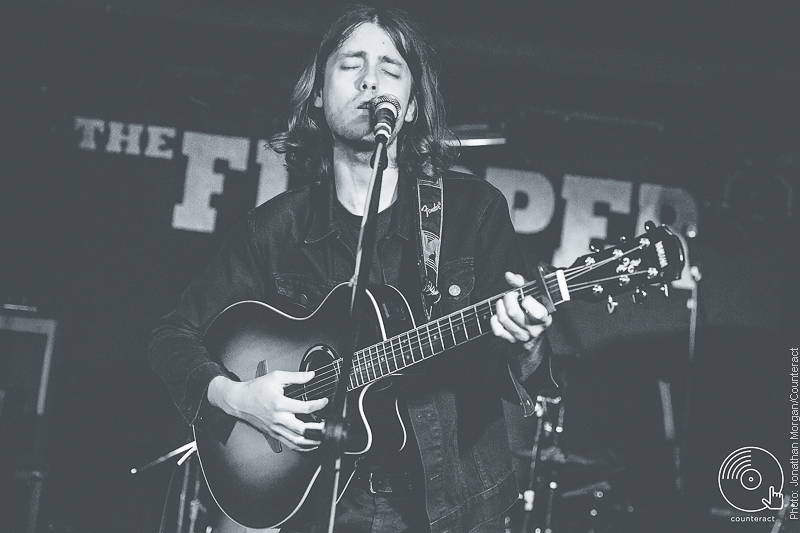 Phil Madeley
London-based solo act Phil Madeley opened the night with a warm, husky voice and the rich tone of his acoustic guitar. Madeley's set consisted of songs ranging from indecisiveness, loneliness and of course, life in the 21st century. Well-thought, relatable lyrics and a slight blues melody emanated from the vocalist, who even recognised the faces in the crowd who have supported him from years before.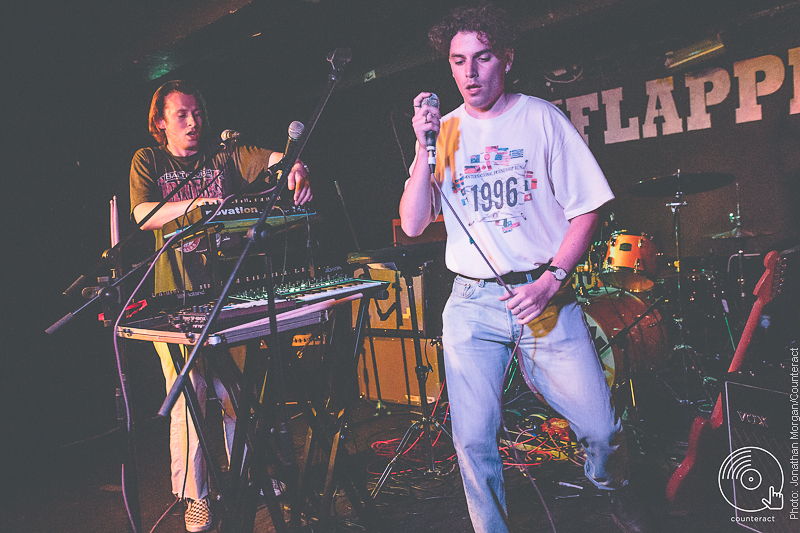 Mass House
New-to-the-scene, Birmingham-based Mass House took to the stage as the second act of the night. Despite having a few technical difficulties, the boys continued their set with flair and light-hearted jokes about the incident that just occurred. They reeled in the crowd with their techno-pop arrangements and within their set was their song 'Dystopia' where the lyrics "time is up and you're feeling so unsure" lingered after their set had finished.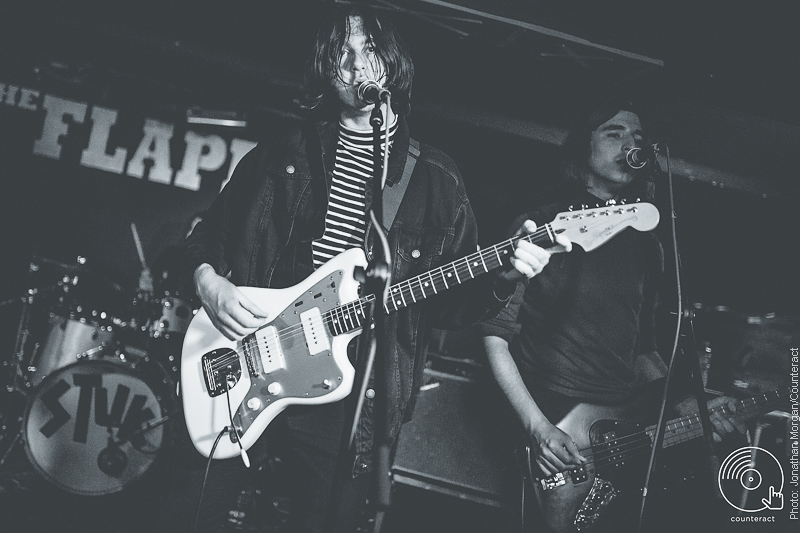 Violet
Final support of the night came from the indie-grunge Violet. A definite crowd pleaser is one way of describing this band – with simultaneous moshing and screaming of lyrics being hurled at the stage. Combining the sounds of Britpop and 90's grunge, Violet played with such passion and depth. The band ended with their debut release 'Feel' which has a chorus that excites us with more powerful basslines, rhythm and grunge.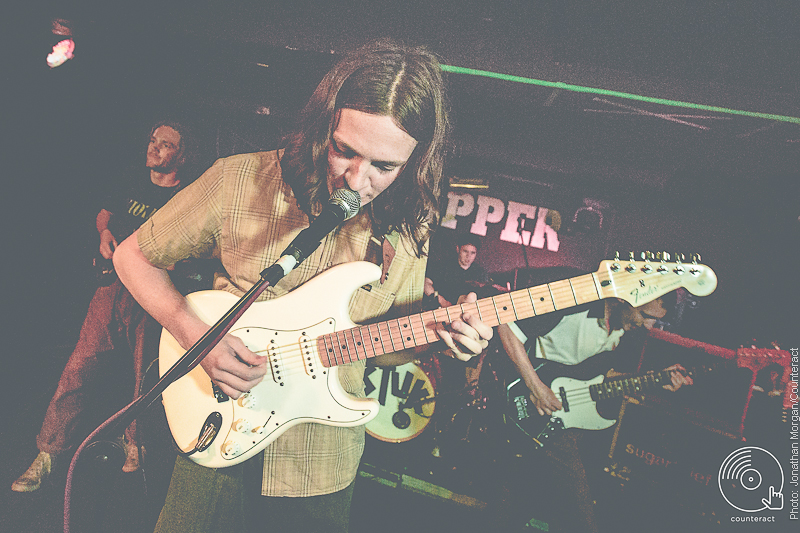 Sugarthief
Headliners Sugarthief were welcomed on stage by a lively and excitable crowd. The indie-rockers opened with 'Where Did It All Go So Wrong?' and were greeted with a moshing frenzy. The young band let rip and played an energetic show, with smiles fixed on their faces when their punchy lyrics were religiously screamed back at them.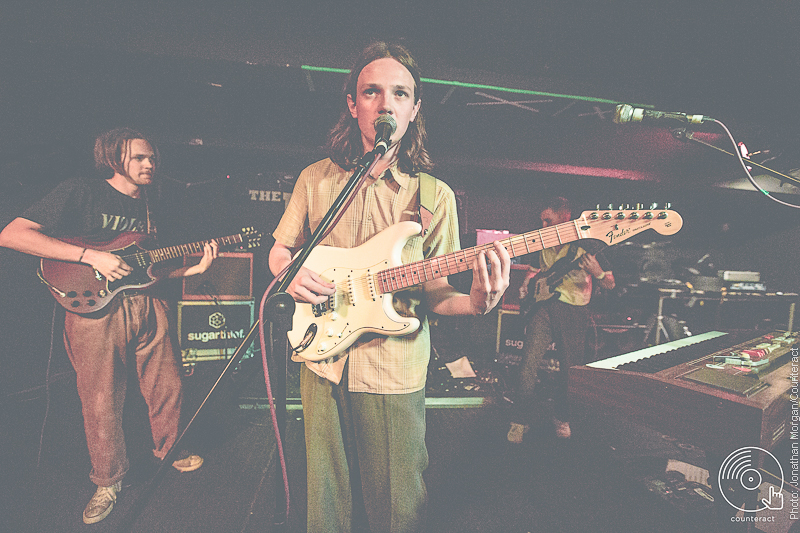 Sugarthief
The band's light guitar riffs and catchy choruses were the perfect songs for a warm, summer's night. During their penultimate song 'Joy Affair' a group of stage invaders took to the stage and became backing dancers as the band continued to play. Sugarthief ended their set with a different take on iconic band The Beach Boys song 'All I Wanna Do'. Help came from members of Violet who joined the youngsters on stage as accompanying vocals.
Photographs by Jonathan Morgan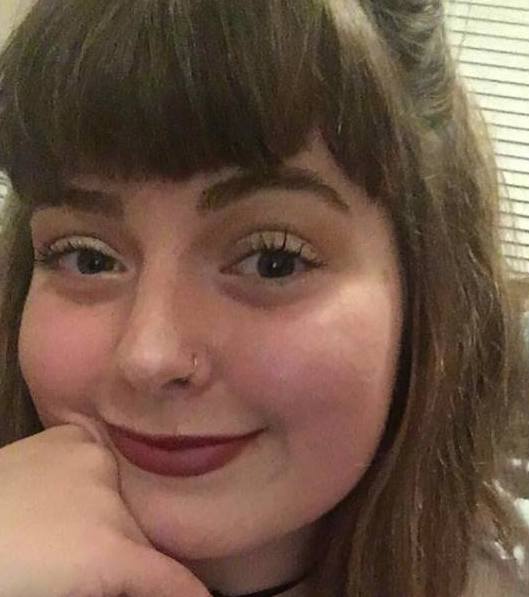 Hello – you'll find me in a library or most likely at a concert. I enjoy music from the likes of Ben Howard to Mallory Knox (and everything in between).