Review: Aussie quartet The Temper Trap return to Birmingham
The Temper Trap played to a packed out O2 Institute on 21st December performing tracks from their new album, Thick as Thieves
The Melbourne band pleased the crowd with a selection of fan favourites from their first two albums.
Impressive support came from psych-pop, Aussie band Tempesst
Tempesst took to the stage, long-haired and suited among a sea of distortion, to perform their correctly self-proclaimed "groovy rock" music. A particular favourite of the crowd was 'Sunflower Lady' which received many a toe-tap and head-bob. Each band-member had a sort of Jon Fratelli/Kevin Parker air about him that perfectly supplemented their somehow bluesy-shoegaze and heavy rock and roll influenced sound. Tempesst are definitely one to keep an eye out for and I would wholeheartedly recommend you give them a listen if you are a fan of The Black Key's Turn Blue album.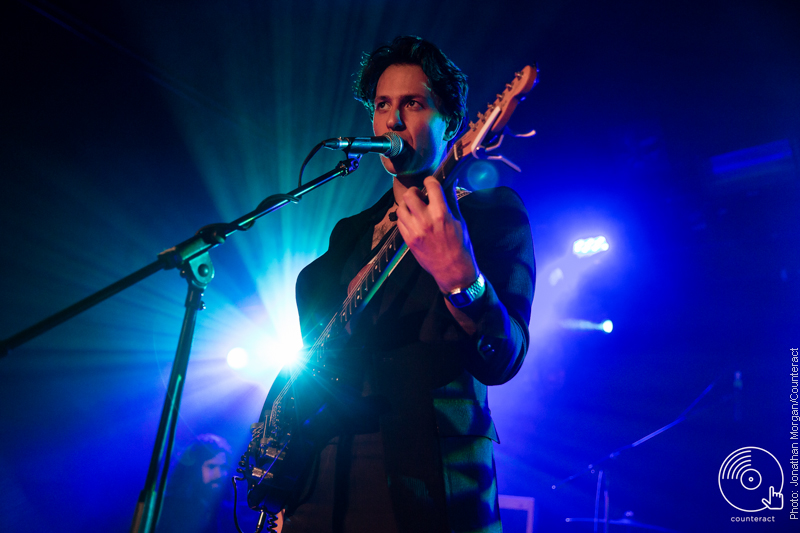 Tempesst
Eager fans crowded the room from bar to bar and lined each staircase, arguably pushing the boundaries of health and safety. Although it was a privilege to see the band performing in such an intimate venue, with a capacity of just 600, there was barely any room for anyone to dance but that didn't stop the younger fans.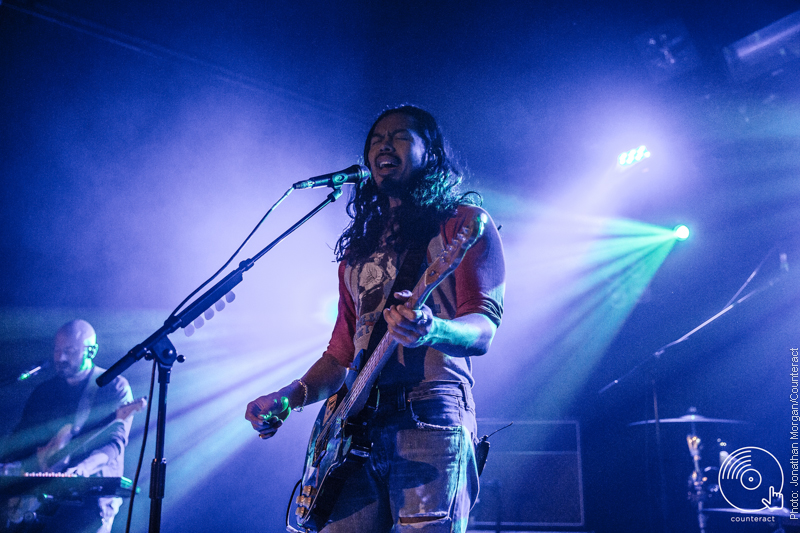 The Temper Trap
After the obligatory Christmas sing-along in the interval (featuring Wham! and Mariah Carey of course) The Temper Trap kicked the night off with the title track of the new album 'Thick as Thieves' followed by 'Love Lost' from their critically acclaimed debut. The rotation of old and new tracks continued throughout the night and it was apparent that a lot of thought had gone into the set-list in order to please the long term fans as well as the new.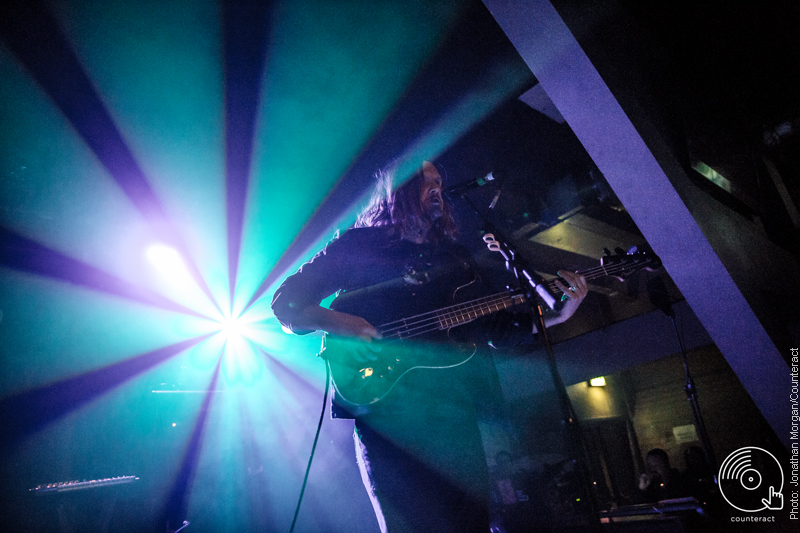 The Temper Trap
Lead singer Dougy Mandagi proved his musical ability by switching between multiple instruments throughout the night including drums, maracas and guitar. However, where he truly left mouths agape was during 'Resurrection' when he showcased his unbelievable, hair-raising falsetto perfectly alongside the bands hard drums and heavy bass. The Temper Trap were swiftly heckled back on stage for an encore where they performed  'Soldier On', 'What If I'm Wrong' and the infamous 'Sweet Disposition' much to the delight of the audience who had been anticipating it all evening. Their performance was totally mind-blowing leaving the crowd speechless in awe and hopefully awaiting The Temper Trap's hasty return to Birmingham.
Photographs by Jonathan Morgan