Review: Agnes Obel plays to an appreciative audience in Birmingham
Last updated on
Danish songwriter Agnes Obel came to Birmingham's Town Hall on November 29th
The artist made good use of lighting to enhance the performance
The set ranged from dramatic multi-layered tracks to simple piano driven melodies
The impressive surroundings of Birmingham Town Hall proved to be the perfect venue to appreciate Danish singer songwriter, Agnes Obel's, grandiose style of music, as she mines from a rich furrow of songs taken from her three albums. Whether by accident or artifice, the shift from opening track, 'Red Virgin Soil', with its motorik rhythm and commanding cello, to the twinkling piano based, 'Dorian', suggests a dramatic 'Game of Thrones' motif of fire and ice. Not just in the contrast of tempos and mood, but visually, as the red light that bathes Obel and her three band members, changes to pure white, giving her a glowing, otherworldly, wraith-like quality. Even if this is not the intention, but more a projection of this writer's 'Game of Thrones' obsession, the sense of drama and contrast that this idea suggests is prevalent throughout Obel's music.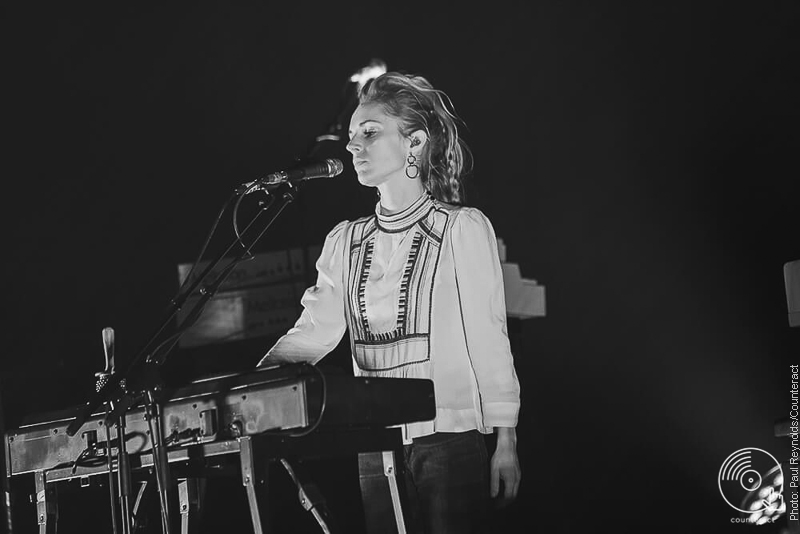 For all the multi-layered tracks constructed through live looping of strings, rich harmonies and a mini orchestra of instruments, there are those songs that just rely on a pure vocal line and simple piano (transported from the artist's own Berlin living room) to tell their story. The song, 'Golden Green' from her latest album, Citizen of Glass, is a track that builds on a strong vocal with instrumentation that creates a clockwork effect around it, giving the song an overall music box quality. Whereas, 'It's Happening Again', a song about realization, crescendos to an ending that verges on the psychedelic. Though Obel's songs are cut through with emotion and born out of the singer's own experience, they are not windows into her soul. On the piano interlude of 'Falling/Catching', from her debut album Philamonics, she informs the audience that the song was almost deemed too romantic to feature as the opening to the album.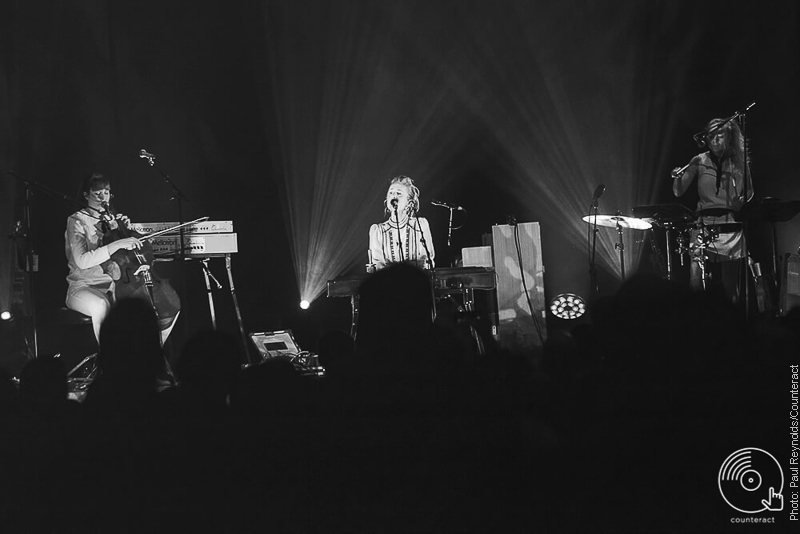 Unlike artists such as Tori Amos, who she closely imitates on 'Fuel to Fire', and who is renowned for her deeply autobiographical style, the sense is that Obel uses layering in her music as a way to protect the heart of the song where the essence can be found. As a pure contrast, 'Mary', a song written about a secret she was told, is revealed in all its detail, with auto-harp creating a soothing ambience for the song to be whispered into your ear. For the evening's finale she plays 'On Powdered Ground', the closing track from her debut album. True to form, the track is multi-layered and comprised of a variety of instruments, but nothing gets lost in the haze, 'This strong old blizzard I will let it blow to undiscovered places underneath the snow'.
Photographs by Paul Reynolds