Review: New York City's Diiv return to Birmingham
Manchester's AldousRH's psychedelic pop-funk-rock kicks off the night
Ulrika Spacek demonstrate headline potential and gain many new fans with their dreamy melodies and grizzly guitar riffs
Diiv leave the O2 Institute crowd sweaty and elated after energetic performances of previously released tracks – plus those from their latest album Is the Is Are
Manchester hailing AldousRH kicked off the night in style with their mash of psychedelic pop-funk-rock and occasional squealing, proving that their city has more to offer recently than house music and rain.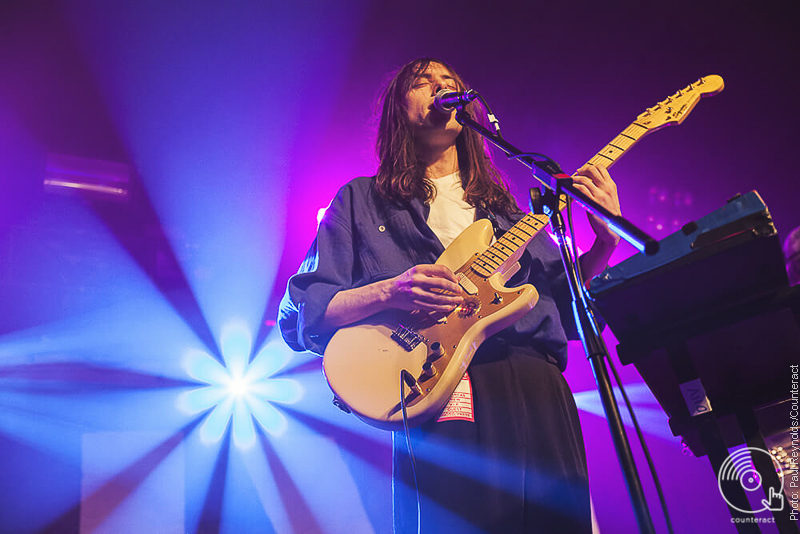 AldousRH
With an album called Seductive Atmospheres and more baggy shirts than can be considered mainstream, the band take chilled funk and synthesizers to create the ultimate indie dream. Connan Mockasin leanings and a cocktail of styles gave the crowd a set of interesting songs that with time, and experience, definitely have the potential to progress.
If you're a fan of Sonic Youth and beautifully conditioned hair then the next band, Berlin born duo Ulrika Spacek, may just be your thing. Showing off the highlights of their new release The Album Paronia discordant fuzz and dreamy melodies came head to head to produce another distorted mash of funk-rock that got even the most placid of gig goer bobbing their head within a few minutes.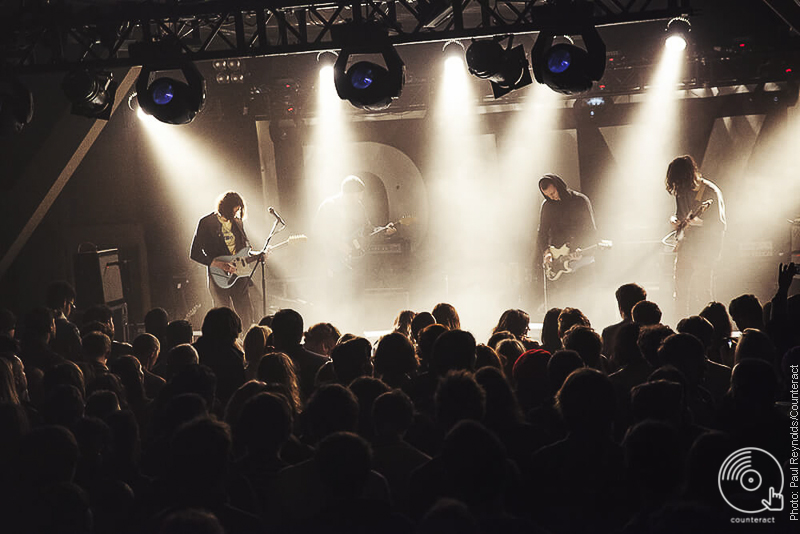 Ulrika Spacek
Stand out track was most definitely the grizzly, guitar dominated 'She's a Cult' that moved from dark lullaby to a roaring wall of sound within seconds, drawing the crowd in then playfully spitting them right back out again. Ending the set on 'There's a Little Passing Cloud in You', the band left the stage with many new fans and evidence of headline slot potential.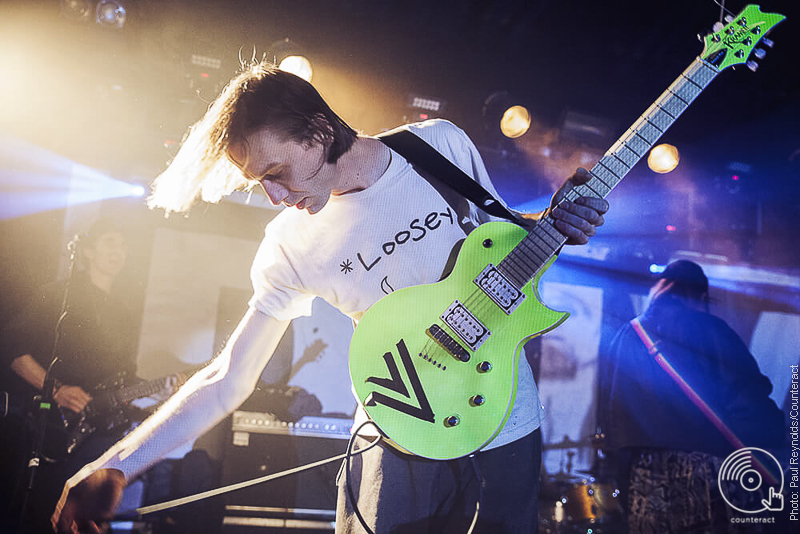 DIIV
"Hi we're Diiv and we're from New York City" recited lead singer Zachary Cole Smith, a line he would repeat excessively throughout the night, perhaps ironically, perhaps nervously or perhaps just in case you sank too far into their dreamy riffs and discordant vocals that you forgot where you were. Donning a waterproof jacket and abstracted attitude, both of which he removed before kicking off the set, Zachary just allowed the twanging guitar and dance inducing beat to do the talking.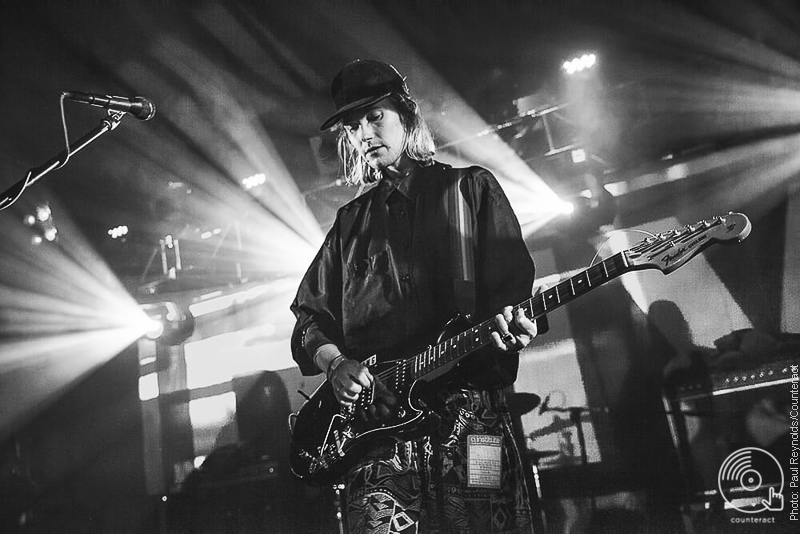 DIIV
Anyone who has seen Diiv live will know they offer an experience without the need for fancy lighting or showy behaviour. Melodic bliss enveloped the crowd as soon as the first note was played and it only took a few seconds before everyone was moving. Diiv 'oldies' were intertwined with tracks from their newly and long anticipated album Is the Is Are, all of which were received with equal enthusiasm from the crowd.
The floor shook from bass and enthusiastic moshers as the band ended the performance on the beautifully chaotic 'Doused'. Familiar faded vocals and powerful guitar reverberated around the room followed swiftly by cheers for an encore allowing the band to return for a final two songs.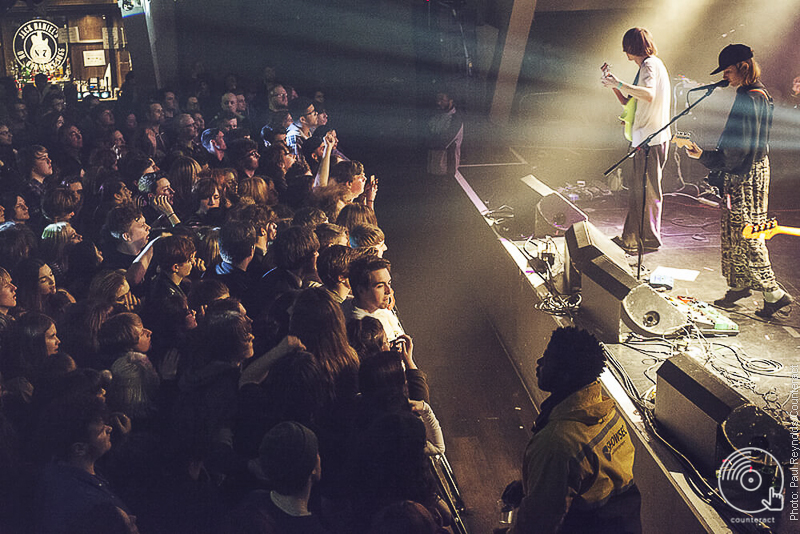 DIIV
After an eventful and somewhat troubled period for the band members Diiv are back doing what they do best. Wonderfully weird and incredibly talented, they left every member of the audience sweaty, elated and with no doubt of where they were from.
Photographs by Paul Reynolds