Review: Manic Street Preachers stage a triumphant return in Birmingham
Manic Street Preachers played the Arena, Birmingham as part of their U.K tour on Friday 27th April
Support was provided by The Coral
The band twirled and pogoed through a hit packed set, showering the audience with glitter and confetti, inspiring staggering levels of devotion
[amazon_link asins='B07CG1R3JZ,B078FHJKJC,B005ES3Q9K' template='ProductCarousel' store='counteract03b-21′ marketplace='UK' link_id='77d532d3-4c77-11e8-a12a-1db286cf21ef']
As a somewhat mismatched support band, The Coral perform admirably, working hard to translate their off kilter brand of Scouse-Cosmonautics to an arena audience who are still filing in to find their seats during the opening numbers of their set.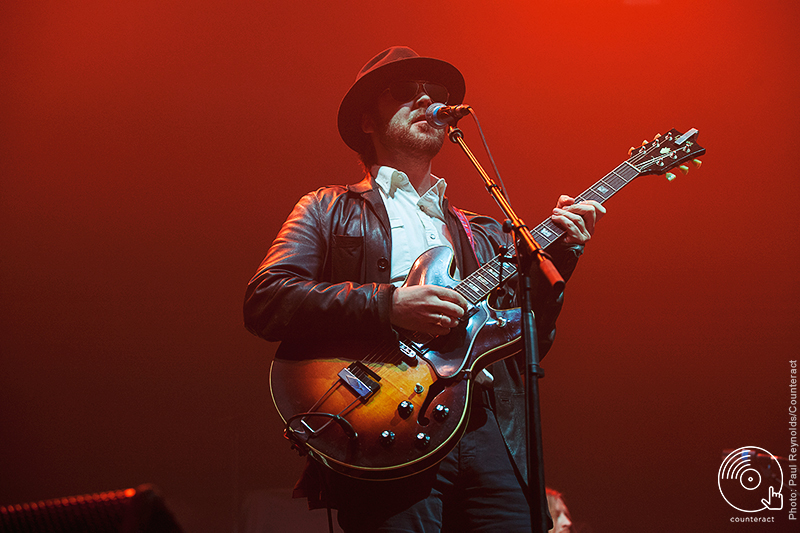 The Coral
The group have always delivered their most interesting work by pushing a groove to its absolute limits, before switching time signatures and exploring disparate ideas with equal gusto. The best of tonight's set sees them recalling the spirit of the Doors in 1970, all throbbing Hammond organ, roared vocals and Cuban heel psychedelia.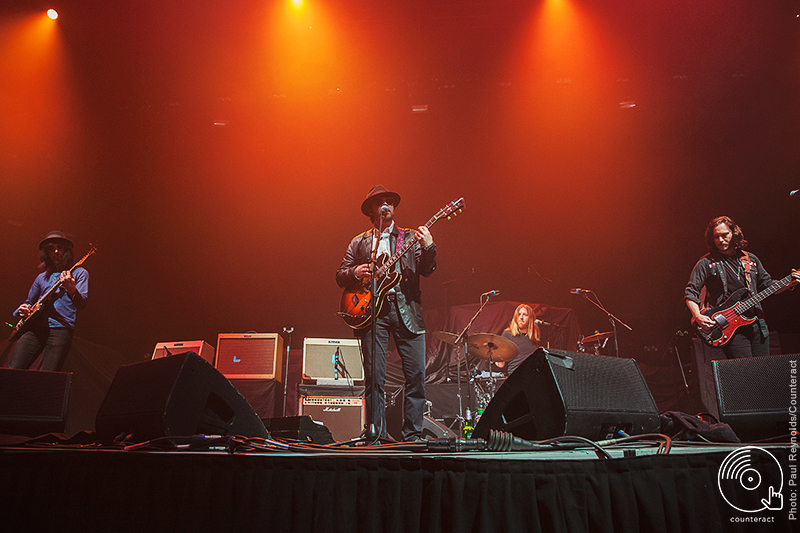 The Coral
Those who have followed the groups progress since their 2002 debut will know that they are responsible for some of the catchiest Byrds-esque pop songs of the period. Saccharine treasures like 'Jacqueline' and 'Pass it On' are peppered nonchalantly through their set and sparkle where they fall. They close with their impossibly brilliant 2002 mega hit 'Dreaming of You'.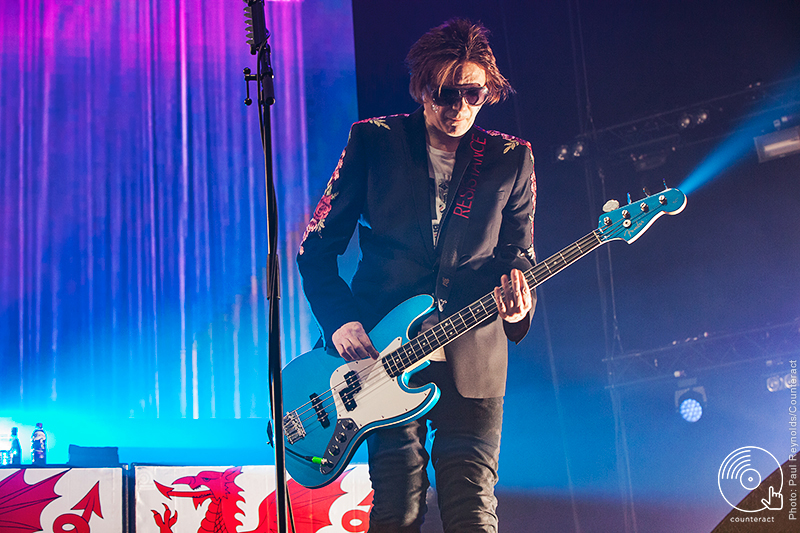 Manic Street Preachers
Taking to the stage after a short film which references the artwork of their recently released album Resistance is Futile, the Manic Street Preachers open by launching furiously into recent single 'International Blue'. Thus begins a fascinating lesson in how a band can curate a set that approximates the scope of a 32 year career, during which they have released 13 studio albums.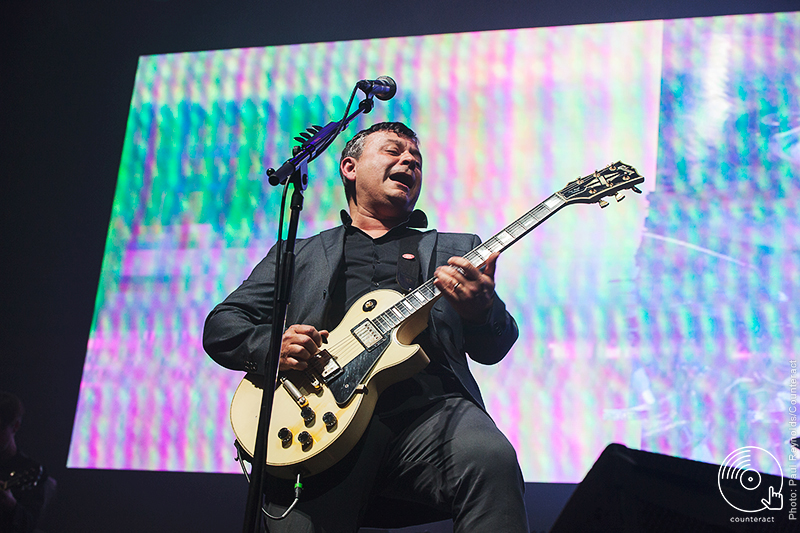 Manic Street Preachers
At this point in their career, producing a set that can please everybody feels like an impossible task, a problem which, over the course of tonight's set is publicly wrestled to the ground before being sat on.
To be specific the problem is this…Whilst the The Manic Street Preachers are by no means a heritage act, they are a group which inspire levels of die hard devotion amongst the fringe elements of their fan base, many of whom will have strong opinions on the songs that NEED to be played. Set against this back drop, it cannot be easy to keep things fresh. Despite the weight of expectations, the Manic Street Preachers deliver on almost every perceivable level.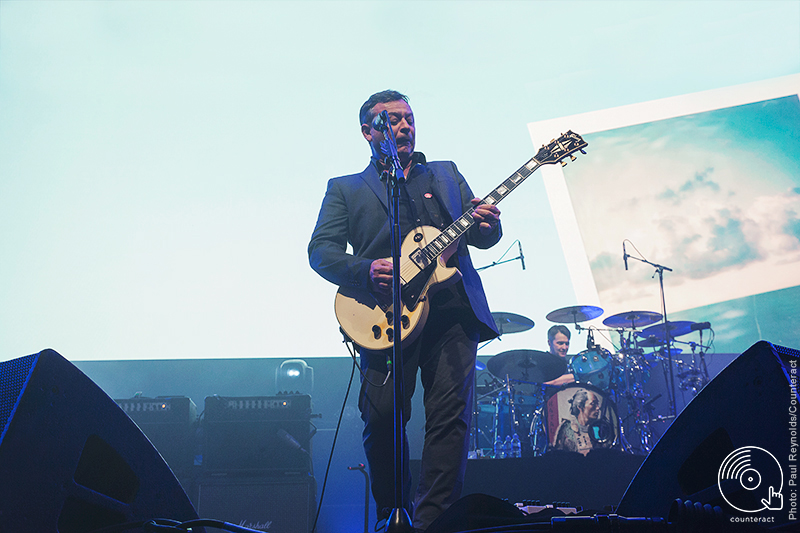 Manic Street Preachers
Their older material is translated to meet the needs of an expanded 6 piece line up whilst still maintaining its face shredding integrity, the guitar solo from 'You Love Us' is so intense if could strip paint.
A mid-set acoustic segment sees fan favourites lovingly repurposed as alternative takes from a parallel dimension. 'From Despair to Where' incorporates flamenco guitar patterns and fragments of Bonnie Tyler's 'Total Eclipse of the Heart'. 'Faster', a standout track from their furious 1994 masterpiece The Holy Bible is transformed into the worlds weirdest campfire sing along.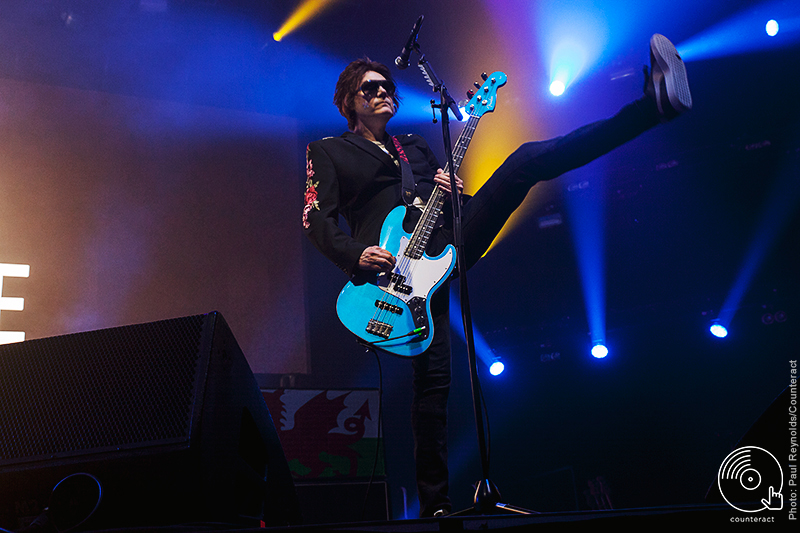 Manic Street Preachers
They close with a stately performance of 'A Design For Life'. There are confetti Cannons. Everyone leaves with glitter in their hair. Everyone leaves satisfied. There aren't many bands with such sprawling careers that can say that.
Photographs by Paul Reynolds
An avid follower of the Birmingham music scene who enjoys strong black coffee, and staring at pictures of cats on the internet.