Review: George Ezra gets fans dancing in the woods
George Ezra provides entertaining set at Cannock Chase Forest on July 1st
Support comes from the ethereal Shadowlark
New music from the singer met with huge enthusiasm
George Ezra's first album was a big hit. Wanted on Voyage became the third biggest selling album of 2014 in the UK. You might have forgiven him for a quickfire release within a year of his debut, but George Ezra didn't jump the gun. He toured for a bit, then disappeared for longer.
He reappeared in 2018 with a polished and fun pop album, delivered with a voice uniquely deep and soulful for a lad who looks like his parents bought him flying lessons for his 21st birthday. Staying at Tamara's, like its predecessor, was hugely successful in the chart, scoring him his second UK number one album.
So it's no surprise that he has a series of sellout dates, including this one at Cannock Chase Forest. Any hopes of beating the crowd are scuppered when upon arrival the queue to gain entry is roughly a quarter of a mile long. You can look at the types of people in the queue to see how broad the appeal of the main attraction is, with ages ranging from very young children right up to people in their 70s.
Once in, you can quickly gather why Cannock Chase Forest is highly regarded as a venue. The stunning scenery of huge, perfectly straight trees overlooks a gently inclining bowl with a good sized stage at its base. Most people are sat in camping chairs or strewn across blankets with picnics which gives the feel of a free, small town festival.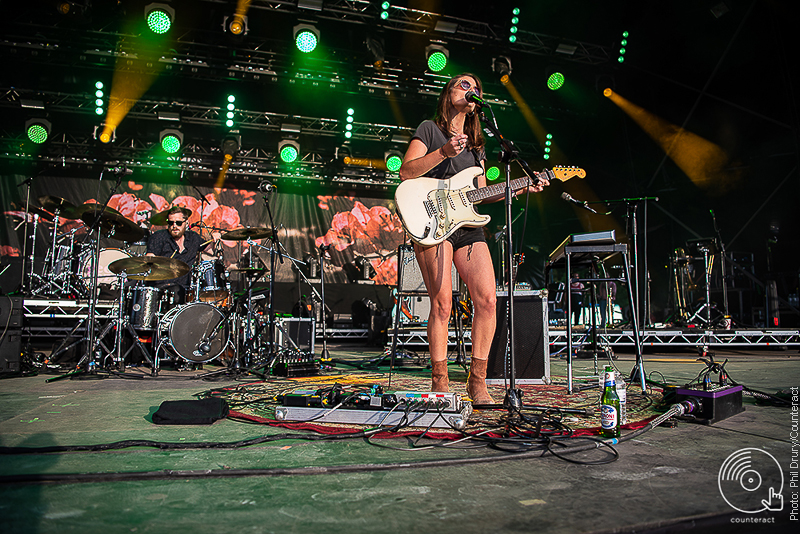 Shadowlark
The support act, Shadowlark are met with a polite welcome, their sound perhaps being slightly too out there for what is quite a middle of the road audience. The Leeds based trio play 80's inspired synth-pop, with their lead singer's breathy, alluring vocals giving the band an otherworldly sound.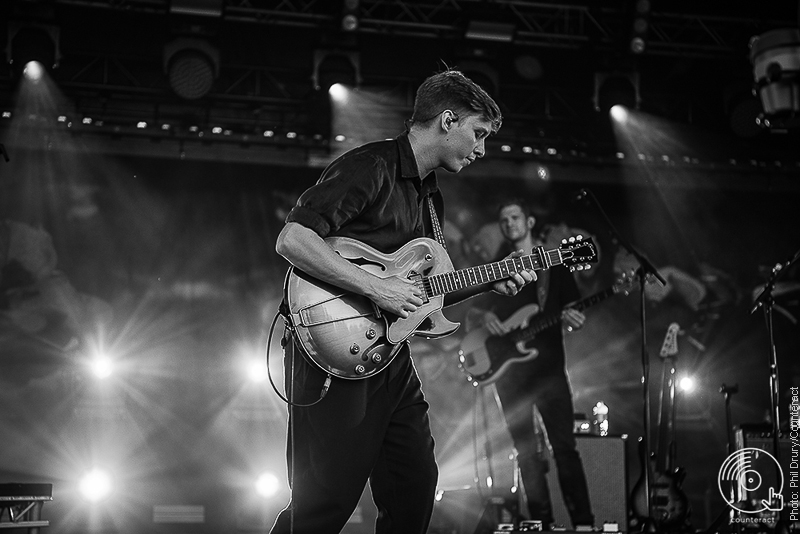 George Ezra
George Ezra eventually stomps onto the stage to a huge applause and kicks of proceedings with the rollicking, slightly absurd 'Cassy O'. This energetic number gets the crowd up straight away, the audience bouncing and jigging along with their host. This is swiftly followed by a track off the new album called 'Get Away'. Between songs Ezra chats to his crowd about the songs he is about to perform, interwoven with stories about his travels through Europe. He talks with the charm and ease of someone four pints into an evening with his pals rather than a young man talking to thousands of strangers.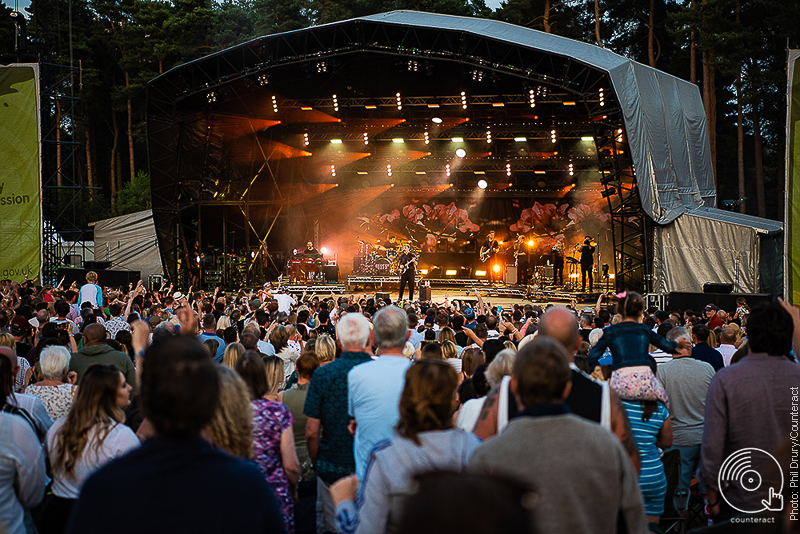 George Ezra
He tends to flit from upbeat song to slower song. It occasionally leaves the crowd feeling like they are being brought back down to earth. Breathless renditions of songs such as 'Paradise' are followed up by more downbeat, slower songs such as 'Hold My Girl'. Sometimes it feels like the crowd just want to dance and sing along to the exciting songs, with tracks off the latest album at times being met with more enthusiasm than songs on the older album. When he gives his crowd what they want, there is an incredibly infectious unchallenging sort of fun to be had with George Ezra.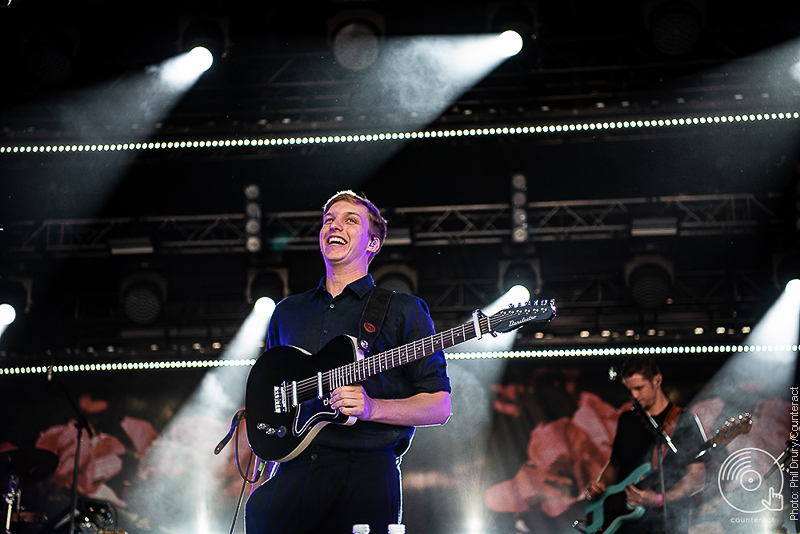 George Ezra
This snappy set, just 13 songs, is closed with latest single 'Shotgun', before Ezra returns to perform 'Saviour' and signature tune 'Budapest' for an encore. He might not be everyone's cup of tea, but George Ezra has bundles of charm, and can get a hugely varied crowd up and dancing.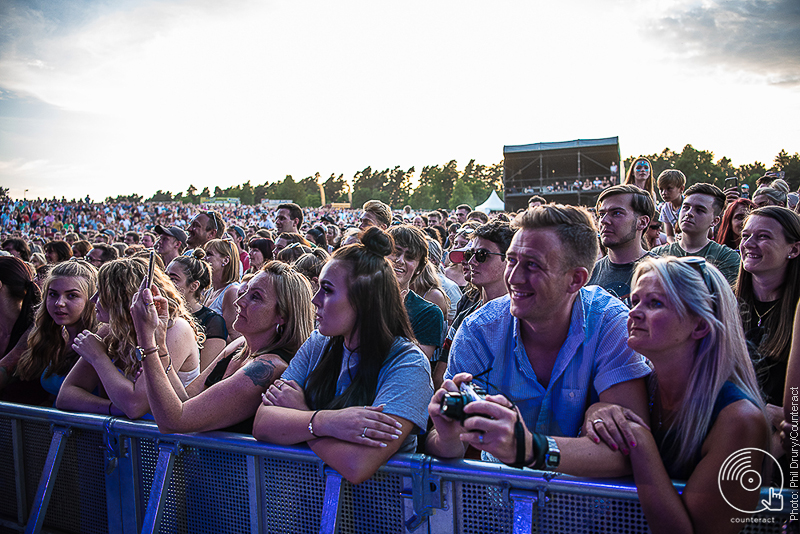 Photographs by Phil Drury
Music, gigs, beer, football. Like to discover new music, and support local acts. Favourite bands include Beatles, Elbow, Frightened Rabbit, The Walkmen amongst many others. Journalist for local news providers, including Trinity Mirror and BBC.