Review: Florence + The Machine play mythical, transcendent set at Genting Arena
Opened by Wet, Florence + The Machine return to Birmingham and the Genting Arena on Friday November 16, after 3 years away. A flitting contrast between bombastic and delicate, the show delighted much of the audience.
[amazon bestseller="florence machine vinyl"]
Dramatic build ups and an ethereal opening with 'June' re-introduce Florence Welch, and her sprawling band, back to Birmingham. Fresh from touring High As Hope (UK #2), the band's fourth album in the U.S and Canada, the second night of the UK leg brings energy, intricate moments and loud pomp on a grand scale.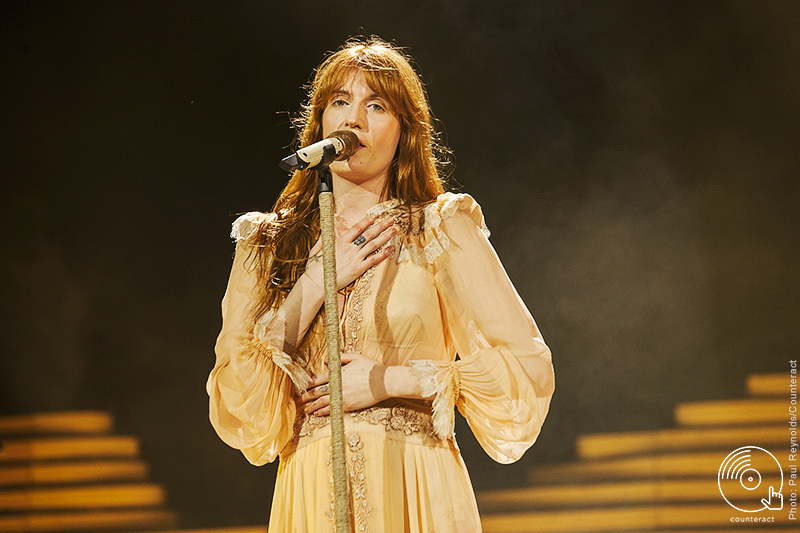 Welch, when talking, seems almost too good for this world; a delicate character that no one should be allowed to ever disappoint. Interspersed with open-mouthed shy chuckles and hands youthfully placed over her eyes as she looks down, she croons gorgeous words of wisdom that thankfully land with her adoringly receptive audience. "I am with you; I believe in you; I love you". She admires the room's energy, then is interrupted by a shout of "Feminine. Sexy bitch!" She laughs "Well, it's a Friday night. So fuck it".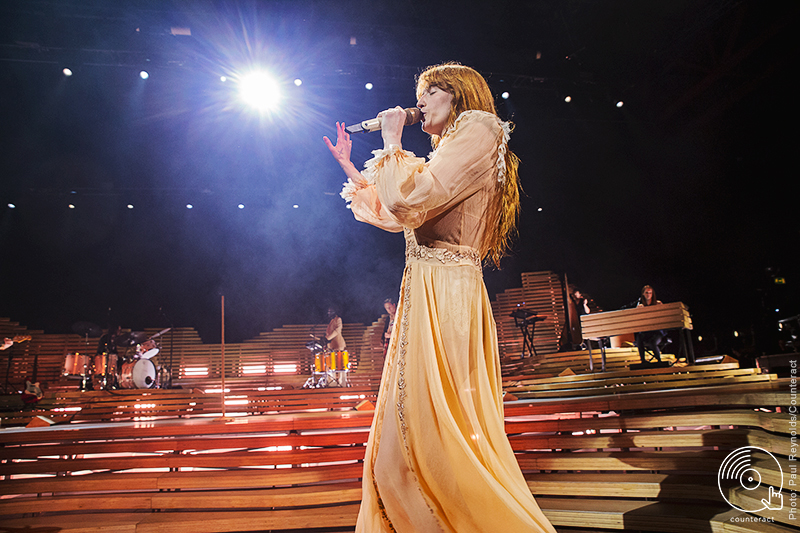 The show's calmer moments are almost exclusively from the new album, with dainty spotlights and a gorgeous set of twelve white sheets billowing behind a wind machine delivering an effect as though the stage is a ship, ploughing forward at dangerously fast knots.
Sparseness is brought to life with stunning gold and white underfloor lighting below a stage that resembles modern park benches. Welch sings her best notes when stationary. Even subdued tracks such as 'Patricia' get a mild singalong from the audience – and the audience jointly held hands, forced their phones into pockets, and told their neighbour "I love you," as per Welch's well-impassioned instructions.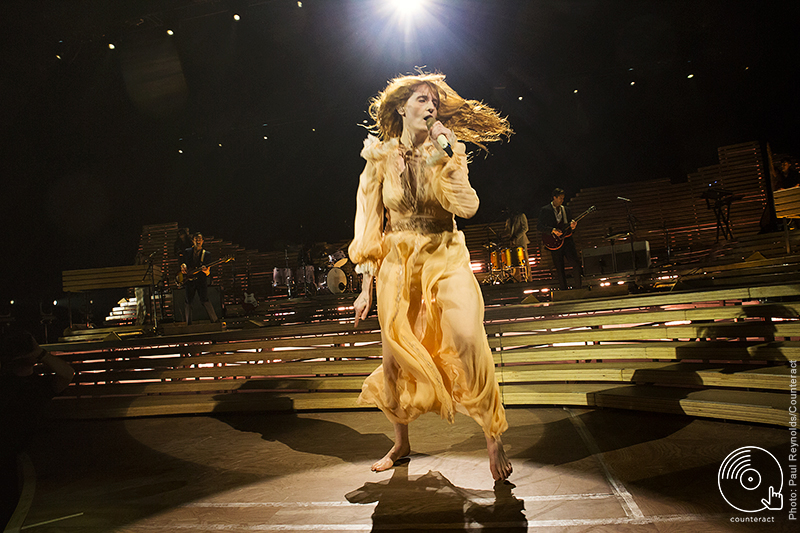 Never one to leave a crowd falling asleep, the band's upbeat and hard-hitting tracks (characterised by the strong melodies of 'Dog Days Are Over' and 'What Kind Of Man') sees Welch stun and perform by gyrating, contort her body, run robustly between opposites sides of the stage, energetically jump alarmingly high in the air, pirouette and reach out to her audience – all whilst barefoot. It is understandable when she occasionally clips the end off some longer notes, likely having unwittingly completed a marathon should she be fitted with a step tracker. Her performance icons, namely Kate Bush, heartily ring true in a display of inspiration under Welch's own unique brand.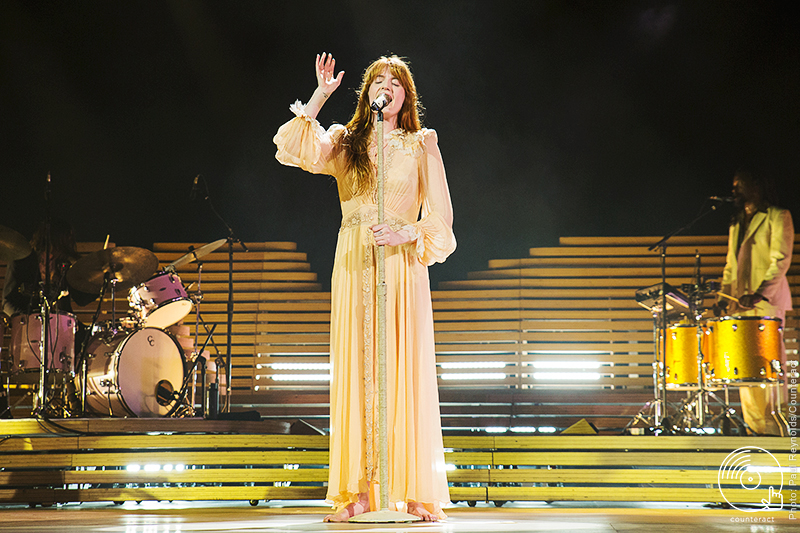 So in-tune with her performance, she mimes the piano chords of song introductions with one hand, in the air, whilst looking down with her eyes closed. This is a singer who doubles as a well-known artist. The band keep up with the pace, sliding between thrashing and graceful. 'Cosmic Love' has the whole venue raise smartphone torches aloft, then the thunder comes on 'Delilah'. Jumping off-stage, running the permitter of half the arena whilst singing, Florence then wades through the spectators. She visually fades into a sea of magnetically-pulled fans, lobbed pints and camera flashes, to then emerge out of the other side, running the arena's other lap, leaping back on-stage. The track sung live in its entirety the whole time.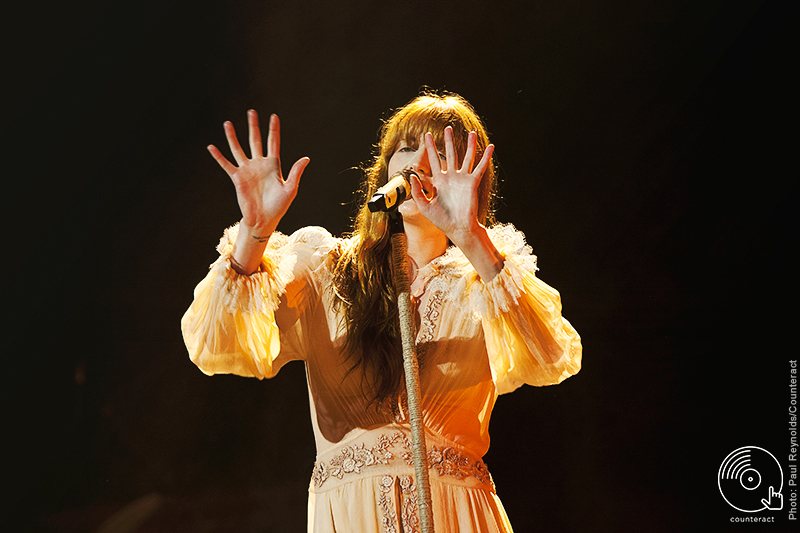 New songs and old hits alike blend into a seamless setlist with vocal agility, physically stunning performance, screams, cheers, hippie love fests, covert concerns about Brexit, and anecdotes of supporting MGMT from a camper van a decade earlier. The white sheets ascend for the last song, steering ship Florence through 'Shake It Out', rounding with a bow from Welch that bent from nose to toes.
Photographs by Paul Reynolds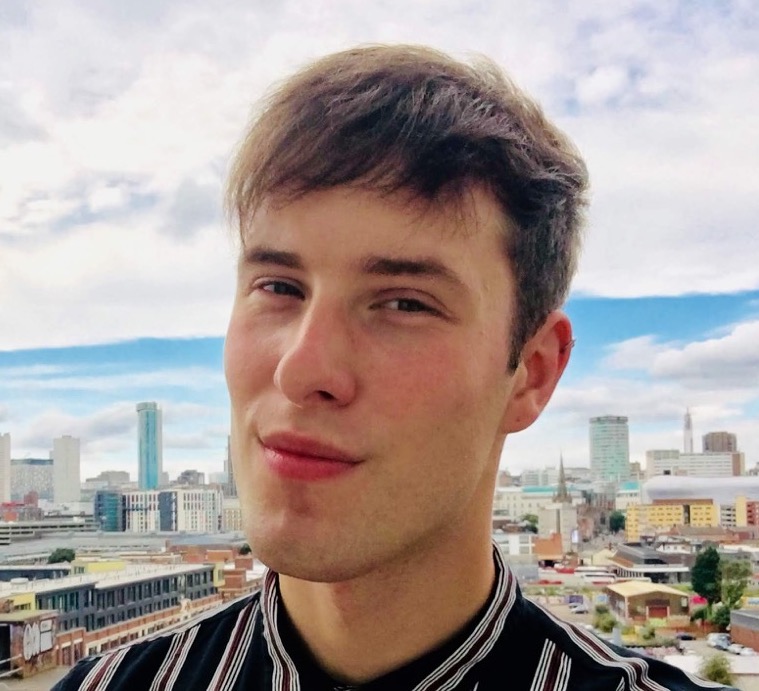 Gig and album reviewer + culture writer, celebrating the best of music and events happening throughout our city.