Review: Benjamin Francis Leftwich returns with intimate Birmingham show
Benjamin Francis Leftwich returned from a hiatus with a UK and European tour ahead of second album release this August
Digbeth's Rainbow Courtyard hosts the show, opened by Warwick-hailing, singer-songwriter Wes Finch
Following a few years away, 26 year-old musician Benjamin Francis Leftwich returned with a spring tour just before the release of his second studio album, which is out in August. He performed in the suitably intimate Rainbow Courtyard to a packed crowd of revellers greatly anticipating his performance after a quiet period.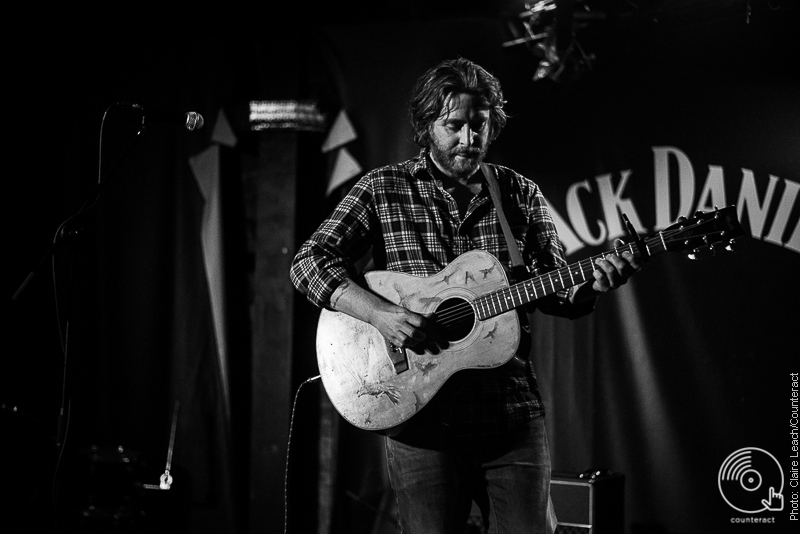 Wes Finch
Warwick singer songwriter Wes Finch provided the support act, with his soft acoustic melodies matching well with the eased atmosphere. His music had a clearly western folk inspiration to it as his vocals bellowed with a sharp twang, despite his British origin. Overall the performance was extremely relaxed as he sang narrative verses over light acoustic rhythms.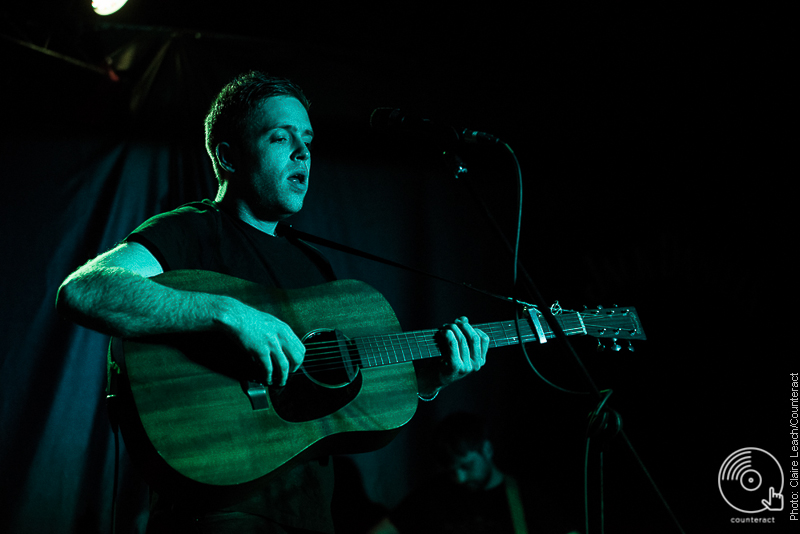 Benjamin Francis Leftwich
Benjamin Francis Leftwich took to the stage flooded in cool blue lighting, setting the ambience for his headline performance. Wasting no time on small talk or crowd interaction, he cracked straight on into the plinking guitar chords of 'Tilikum,' singing in a dreamy whispered tone which immediately captured the crowd in a trance-like state. Impressively he maintained the soft delicate sound that makes his music so distinctive on record, in a live setting replicated at the same standard. There was a particularly special atmosphere in the air as everyone watched in complete silence respectfully letting Ben perform undisturbed. The extremely intimate setting of the Rainbow Courtyard was ideal for showcasing his brilliant talent.
Leftwich shockingly confessed to the crowd that he was currently ill making his performance all the more impressive, as his precious lullaby vocals were not faulted once. His set consisted of a mix of tracks from his debut such as the sweet heart warming 'Box Of Stones,' crooned out over the light plucking acoustic guitar, and promising new material such as the stunning 'Some Other Arms,' demonstrating beautiful penmanship and the continued sonically dreamy aura.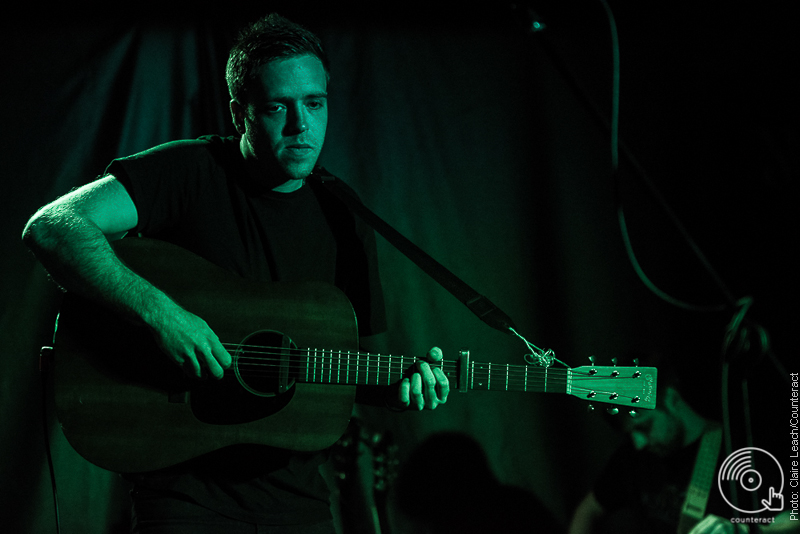 Benjamin Francis Leftwich
Occasionally, Leftwich came off mic to stand at the front of the crowd forming a connection with the audience and further highlighting the impressiveness of his voice completely unaltered. Time sprinted by as tracks flowed cohesively in a continuous smooth manner. Concluding with the perkier 'Atlas Hands,' the crowd echoed the verses of the happy melody and were, quite frankly, in the palm of his hand.
Rather than the belted or raw style of singing taken on by many acoustic artists, Leftwich's voice felt particularly unique. He never veered from his airy light tone and the gig perfectly reflected the comforting minimalist quality of his music that makes him stand out as special. Whilst he did not partake in very much interaction with the crowd, it was not necessary as his sheer talent carried the entire show. It's good to have Benjamin back and it's clear there are still great things to come from him.
Photographs by Claire Leach
Media and Communications student with a passion for music and discovering new artists. 90% of the time you'll find me at a gig. I listen to a really wide range of artists such as The 1975, Two Door Cinema Club, Bombay Bicycle Club, Ed Sheeran, Disclosure, Lorde, Florence and The Machine, Ben Howard, as well as a tonne of pop music like Taylor Swift and Ellie Goulding.