Review: Beach Slang punch hearts at The Rainbow
Beach Slang graced Digbeth's Rainbow Courtyard with a riotous show
Support came from US solo artist Petal as well as local band Wood and Nails
"Hi, we're Beach Slang and we're ready to punch you right in the heart." Punk rockers Beach Slang do not disappoint when they brought their Philadelphia madness to Digbeth with support from the stunning Petal and Birmingham-band Wood and Nails.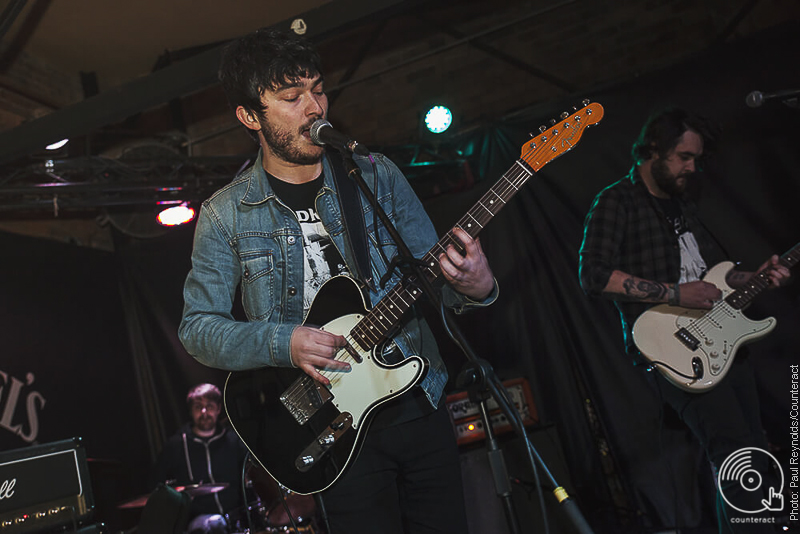 Wood and Nails
Opening the set tonight was local lads Wood and Nails, and you wouldn't believe that this band have only ever played a handful of live sets. Hailing from West Bromwich, the band-of-four take to the stage with complete ease. Their sound is tight, the set well rehearsed and the musicians obviously experienced. Plunging straight into 'The Night Before', the title track of their EP, the song's upbeat hooks, along with the band's instant enthusiasm and likeability, soon get the crowd warmed up on a chilly January night. Storming through the set, Wood and Nails play the kind of punk rock reminiscent of the late 90s and early 00s.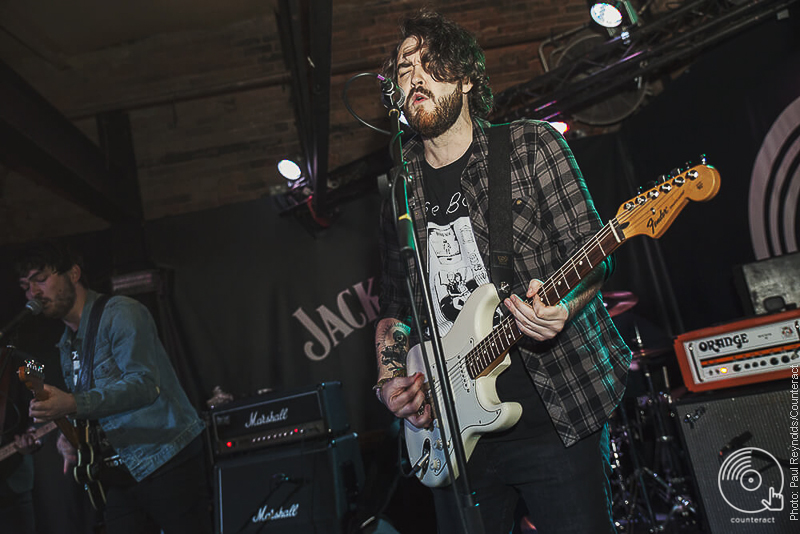 Wood and Nails
The songs are heavy but heartfelt, anthemic but snappy, and from the start, the crowd are engrossed. Personal highlights include lead singer Paul Beaumont singing "drink a bottle and before I know it I find myself at your door" during the infectiously catchy 'Crosses' and the thumping drum and sharp delivery of 'All We'll Ever Need'. A refreshing change from Birmingham's usual music scene, if you're fans of Alkaline Trio or The Gaslight Anthem, then you're going to love Wood and Nails.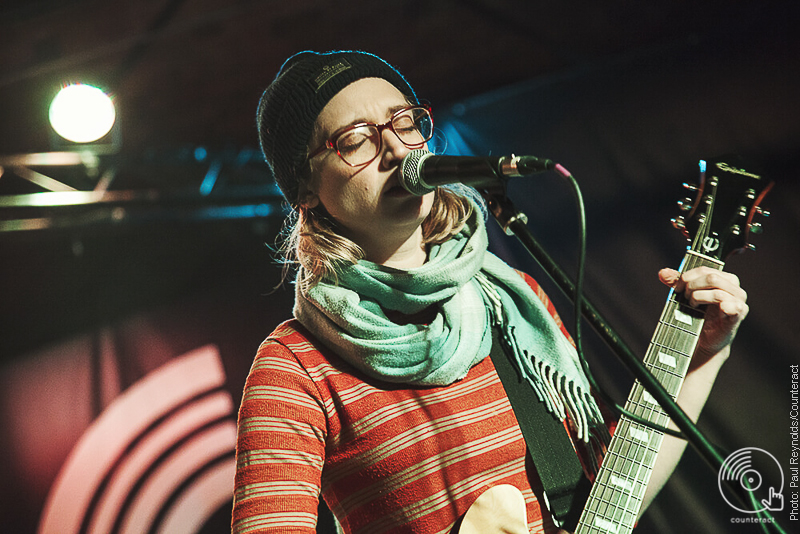 Petal
When Petal (aka. Kiley Lotz) takes to the stage, the artist's wistful and dreamy vocals brings the room to a complete silence. Normally a sign that things aren't going well, this was simply not the case for this Pennsylvanian performer. Utterly mesmerising and giving a heartbreakingly raw performance, Petal's live set is stripped down with a combination of sincere lyrics and intimate melodies. Throughout the entire show, all eyes are on her as she tears through each song full of emotion and honesty. Kicking things off with 'Comeback' and 'Tommy', Petal's vocals are strong as she sings tender melodies juxtaposed with dark lyrics. A standout moment during the set was Petal's cover of The Talking Head's 'This Must Be The Place'. A compassionate version, the song sounded as if it was made to be sung by Kiley. If you like your live sets full of ambience and elegance, then Petal is definitely one to watch for 2016.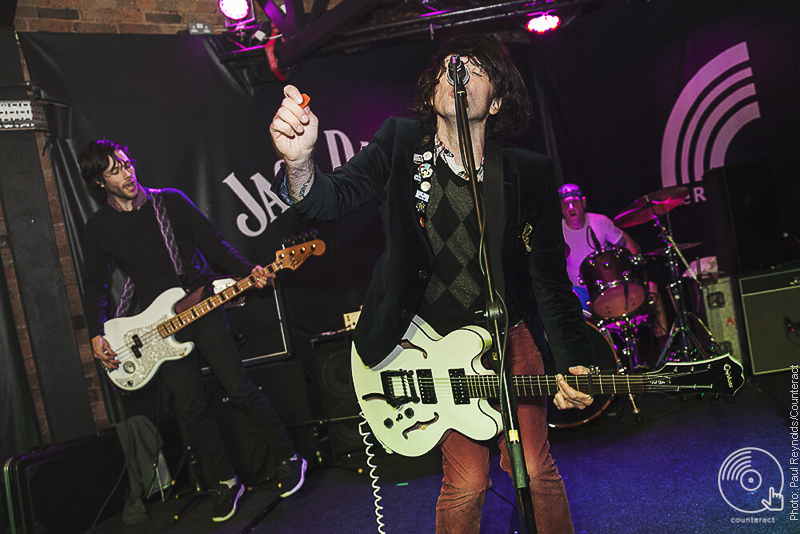 Beach Slang
Finally, it's the headline acts turn and when Beach Slang's James Alex and his drunk army of noisemakers (as he so eloquently calls them) take to the stage, they are met by an appreciative cheer. This is the band that the crowd have been waiting for and they do not disappoint. Noisy, fast-paced, witty, Beach Slang's live performance is part riot, part headbanger and part comedy as they screech and jump around to songs off their 2015 album The Things We Do To Find People Who Feel Like Us.
Promising to punch the crowd "right in the heart", fortysomething lead singer James Alex's enthusiasm is infectious and soon he has the crowd's hands in the air as he delights them with the band's punk rock sound. Opener 'Filthy Luck' sees brash guitars crash into wild drum cymbals whilst raspy vocals run along on top.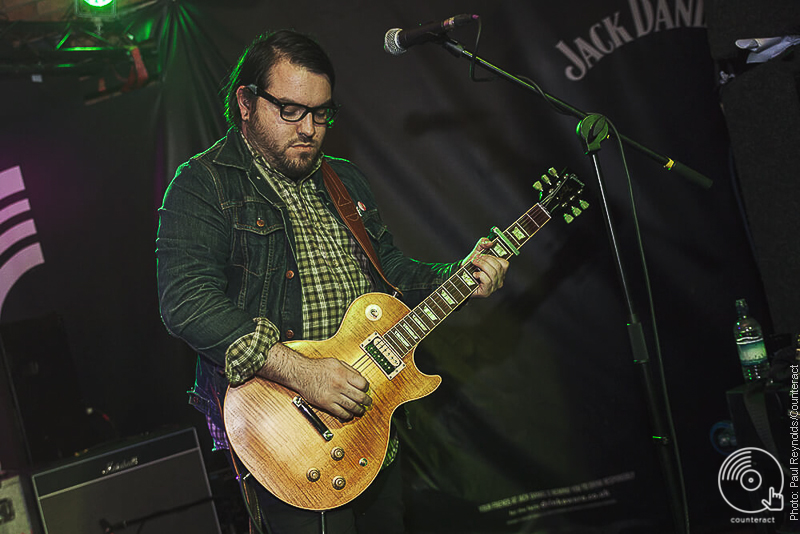 Beach Slang
Beach Slang are like a hurricane on stage, storming through each song with such vigour and passion that it's difficult not to get swept up in the madness and fall in love along the way. During the bedlam, the band take time out to interact with the crowd, teasing them with Black Sabbath and Led Zep covers ("I bet every fucking American band that performs here mentions Black Sabbath, right?") whilst also cracking jokes about false starts and ridiculous encores. The band are completely at ease with the audience and it's this confidence that really shows off the band's wealth of experience. Closing the almighty set with 'Dirty Cigarettes', a fired-up treat in which Alex's hoarse voice was made for, Beach Slang are unapologetically imperfect, tantalisingly neurotic and the perfect reason to headbang down Digbeth on a Wednesday night.
Photographs by Paul Reynolds