Review: Albert Hammond, Jr. showcases solo material at a sold-out Hare & Hounds
Albert Hammond, Jr. of The Strokes came to Kings Heath's Hare & Hounds on Thursday November 19th 2015
With a set solely consisting of solo material, Hammond, Jr. left fans shouting for more
Support came from Australia via London outfit, Tempesst
It's not every day a seminal musician from your youth comes to your local pub; that seminal character being Albert Hammond, Jr. of The Strokes. You'd be mistaken for thinking that the guitarist who formed the riffs of many a now twenty-something's teen years and many a DJ's peak time playlists was here to cash in on a nostalgia trip, though. With three solo LPs, an EP and plenty of plans for future material, Albert Hammond, Jr. has very much pursued a career in his own right and is currently in the UK touring his latest record, Momentary Masters.
Warming up the cold Birmingham crowd tonight are Tempesst, a four-piece outfit from Australia via London. Seeming surprisingly exuberant to be playing to a room of around 40 people, Tempesst bop and sway through their laid back, almost psychedelic sounding setlist, showing appreciation after every song.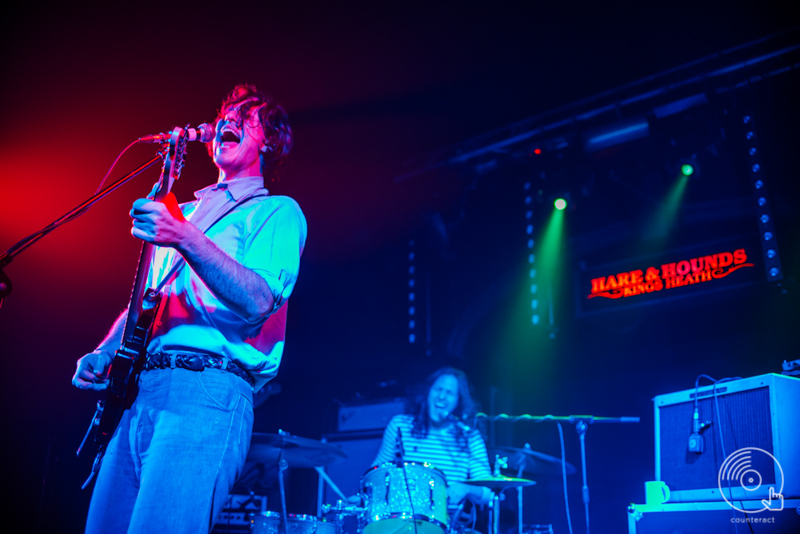 Tempesst
As the room starts to fill, Tempesst find themselves playing to an almost full venue by the time their set nears the end with the mellow 'Too Slow' standing out in a fairly impressive debut Birmingham set.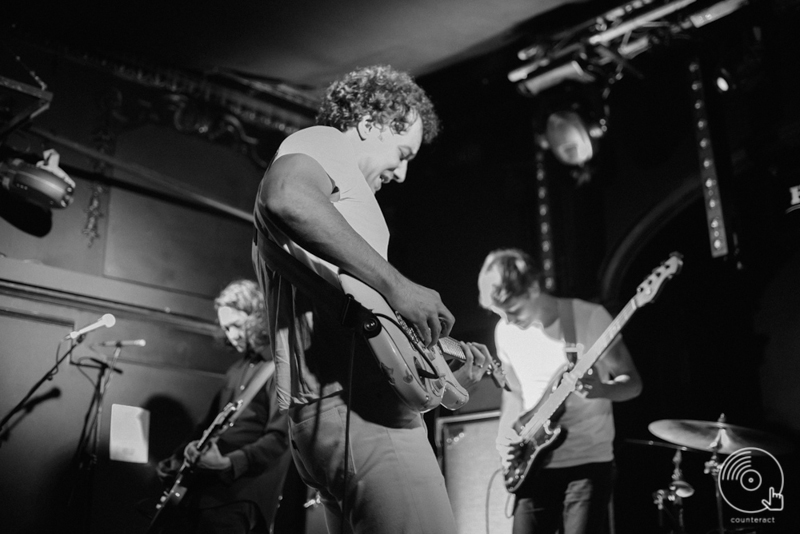 Albert Hammond, Jr.
By 9:15pm the Hare & Hounds is packed to the rafters as Albert Hammond, Jr. and his band battle their way through the expectant crowd to an excited cheer. While the Strokes' guitarist is obviously best known for those tracks, tonight is a showcase of his solo material with appearances from tracks across his full discography, including the sing-a-long worthy opening track 'Rude Customer'. 'Born Slippy,' the opening track from latest record Momentary Masters follows in quick succession, with those at the front singing the lyrics back at their idol.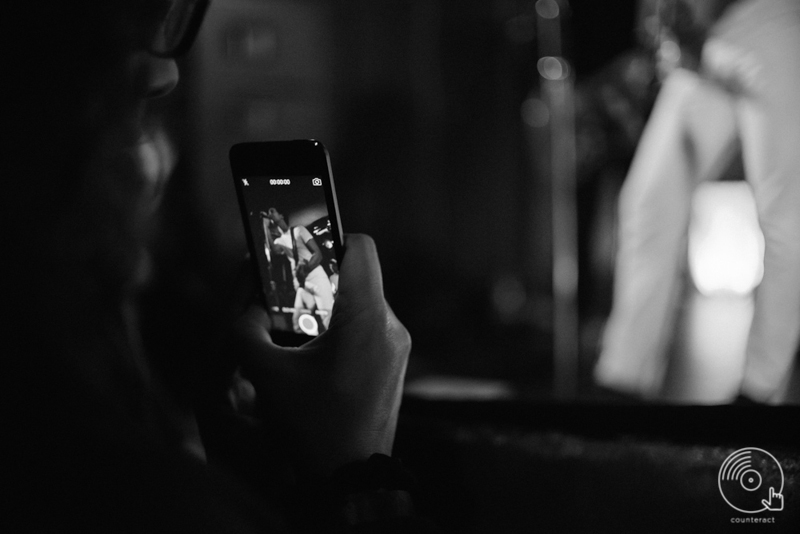 Albert Hammond, Jr.
While the Hare & Hounds is a sea of smartphones aloft and the crowd may seem expectant for Strokes material, there's a level of respect as Hammond, Jr. powers through solo material. His eyes, watching, looking around the room as he takes centre stage on 'Razor's Edge,' swinging the guitar on to his back for a heartfelt vocal performance in line with the racy instrumentals provided by his band. There's almost a sense of curiosity abound as Hammond, Jr. seeks assurance that the rather subdued Birmingham crowd are digging his solo material. Despite this, Hammond, Jr. is in high spirits, flicking a plectrum in to the crowd, jesting: "that was an old one anyway," and joking with a front row attendee about their impatience inbetween songs- their longing for more tracks, in a roundabout way, is only a good thing.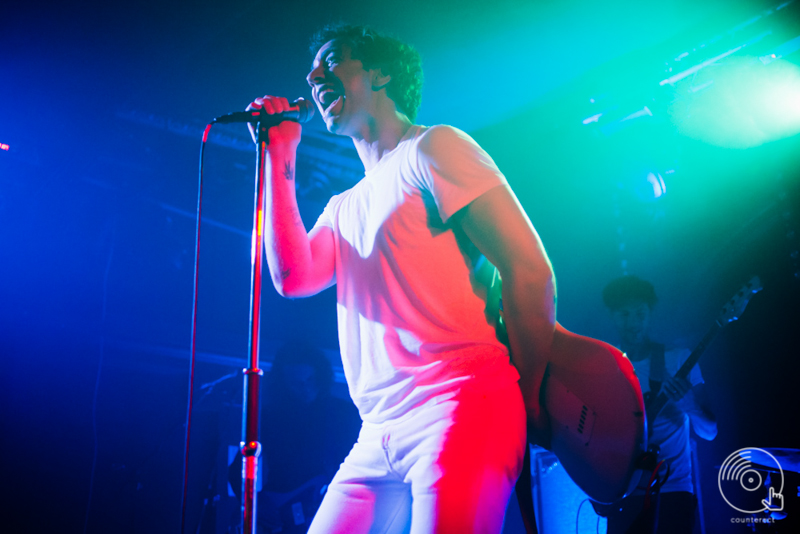 Albert Hammond, Jr.
'In Transit' from 2006's Yours To Keep receives a reaction only bettered by Hammond, Jr.'s entrance. Material from his debut album, on the whole, goes down well tonight. Newer track 'Caught By My Shadow' follows, which is filled with dark hooks and sees Hammond, Jr. embark on an impressive guitar solo. 'GfC' from 2008's ¿Como Te Llama? takes things down a notch, the intricacy combining well with the powerful chorus. Similarly, on (a shorterned version of) 'Spooky Couch,' the disco ball is turned on and the lights dim as the track builds up and blends in to set closer and binary opposite, 'Side Boob'.
After a seventeen-song set, Albert and his band leave the stage to huge appreciation and, following a few hopeful chants of "we want more," the house lights go back on and ardent fans head to the front of the stage to see which piece of memorabilia they can take home with them.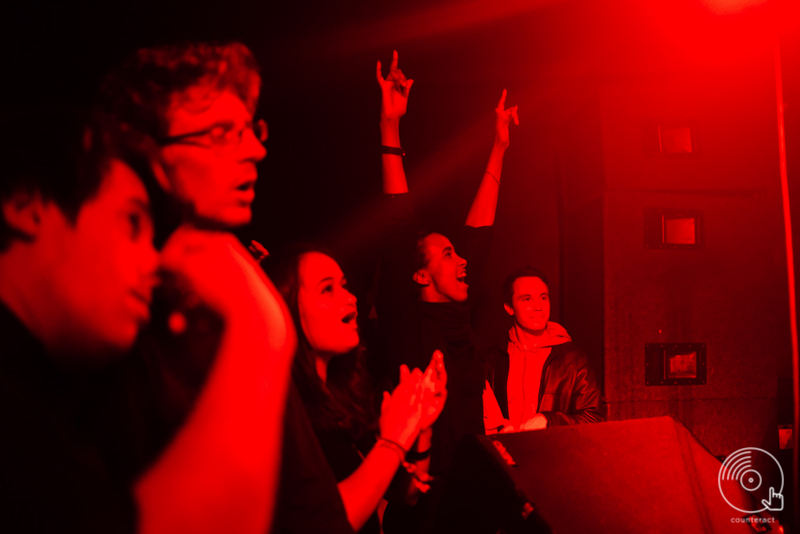 Albert Hammond, Jr. fans
Albert Hammond, Jr. tonight proved that he can hold his own as a solo artist and, unlike other musicians, doesn't feel the need to cash in on his earlier successes. And with a new record as good as that, I don't blame him either.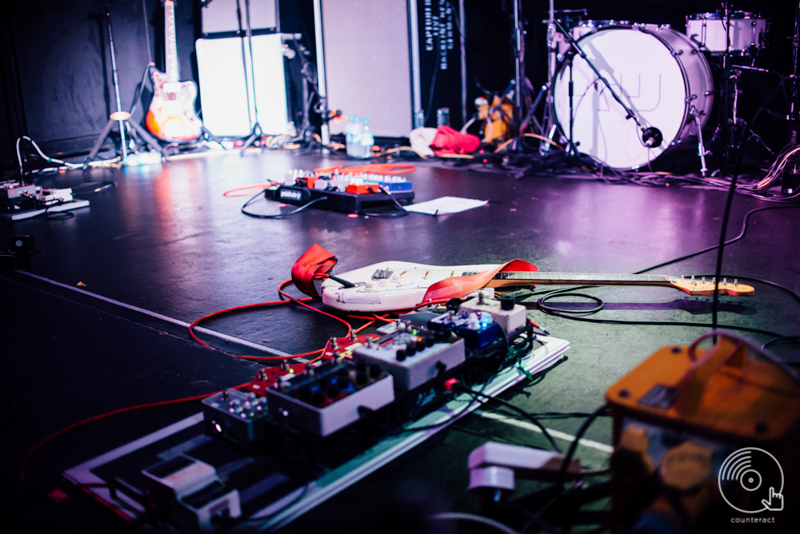 Photographs by Zoe Shannon
View the full set here.
Founding editor of Counteract. Freelance travel and music journalist.