Ozzy Osbourne prepares new studio album
It's been little more than three months since Ozzy Osbourne released his last album. Seeing how his Ordinary Man album got positively received, that the legendary rocker is already planning the follow-up.
Arguably the most famous rock star from the West Midlands, Ozzy has been keeping himself busy since retiring from the live circuit as a result of ill health. In the past couple of years, we've seen no shortage of creative outputs from the star. He appeared in a bunch of documentaries and even partnered up with the game developer NetEnt to create an official Ozzy Osbourne slot game. That many metal slot fans have enjoyed while taking advantage of the bonuses offered from brands featuring this popular slot, filled with bats and devils and darkness. But things don't seem to stop there, as only months ago an 8-bit video game dedicated to the singer had appeared, dubbed Legend of Ozzy.
So what can we expect from the next Ozzy Osbourne album, and why is the 'Prince of Darkness' so keen to get back into the studio?
Ozzy's thirteenth solo album
Ozzy was interviewed by iHeart Radio in February shortly after the release of Ordinary Man and surprised fans with the announcement that he was already planning his next album. In the interview with Eddie Pappani, Ozzy said that in regards to recording new material, 'I might as well while I'm not doing gigs.'
The rocker also confirmed that he was hoping to record the next solo album with Andrew Watt, who was the producer of Ordinary Man. It was expected that Ozzy would be recording the record in March, but there has been little evidence of any recording sessions so far.
Ozzy's choice of producer might surprise many rock fans, as Andrew Watt became famous for his production work on pop acts like Justin Bieber, Rita Ora and 5 Seconds of Summer. There were plenty of criticisms about the simplistic guitar playing on Ordinary Man that suggests that the next album could again be a little softer compared to what we would usually expect from this rock icon.
But seeing as Ordinary Man featured a star-studded line-up including modern-day rock legends like Duff McKagan, Slash and Tom Morello, we can hope that the next Ozzy record gives us another dose of classic rock.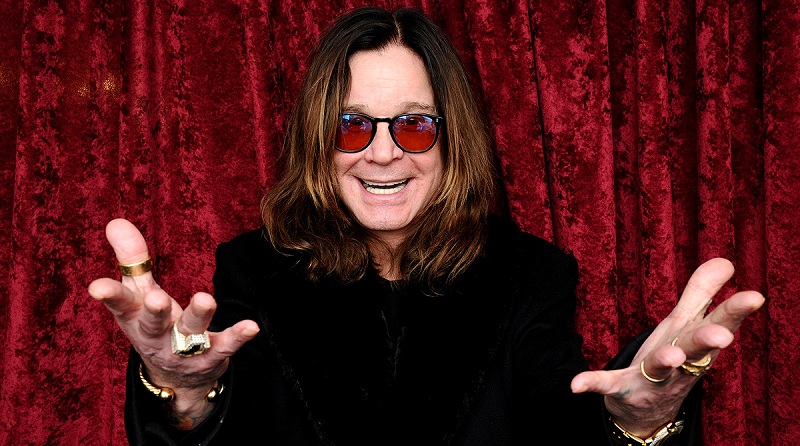 Reasons behind the studio activity
The fact that it took Ozzy 10 years to get around to recording Ordinary Man may have caused some fans to fear that we'd have to wait until 2030 to hear another record from the ex-Black Sabbath frontman.
But with ongoing health issues relating to Parkinson's Disease and other ailments, Ozzy has had to cancel tours due to ill health repeatedly. The star has stated that he won't be willing to return to the stage until he's able to give a 100% performance. All of which means that we'll hopefully get to hear plenty more studio albums from the rocker soon.
Ozzy had to cancel his spring tour of North America after sustaining injuries in a fall, and this followed on from cancellation of his No More Tours 2 farewell tour. Plus the fact that Ozzy stated that he didn't enjoy the Black Sabbath reunion suggests that we won't be seeing the Prince of Darkness on the stage anytime soon.
What else can we expect from Ozzy in the future?
The chances are that the ongoing coronavirus pandemic will hold up work on Ozzy's thirteenth studio album. But it seems as though we will be seeing plenty more of the star on our screens in the coming months.
The American TV network A&E will hopefully be showing a documentary about the rock star called The Nine Lives of Ozzy Osbourne later this summer. Plus with a full-blown biopic due about the early lives of Sharon and Ozzy Osbourne in the works, it seems as though we haven't seen the last of this legendary rocker just yet.
Founding editor of Counteract. Freelance travel and music journalist.