High Horses to launch debut album with live celebrations
Birmingham's own offering of deep folk and country, High Horses, are back with a brand new record and story to tell.
The six piece, mandolin led folk outfit have put together their debut album 'Wade In The Shallows' for release on Friday, October 12. The release will be celebrated with live music, DJs and high spirits at Digbeth's The Night Owl, with a live rendition of High Horses' new material.
Deep, melodic led folk meets a country twang in lyricism in their single from the album 'Blood On The Streets', a sombre starting number with flicks of flint and ash. The earth then splits in two and a fire roars as the song climaxes to a Tarantino-esque finale worthy of the same amount of cult status. If this single is anything to go by, 'Wade In The Shallows' is going to be a deep, atmospheric ride of folk and blues, blended together with feel good, foot stomping and chorus cheering country.
Mainly known for their excellent range of soul and retro music, The Night Owl are champions of local bands, recently hosting Swampmeat Family Band's record release as well as the likes of Sunshine Frisbee Laserbeam, Brain Food, MeMe Detroit and more.
High Horses' album launch party on Friday, October 12 will feature two sets from the Birmingham based band, along with DJs and club night after. Tickets are available now and include entry to both the gig and club night.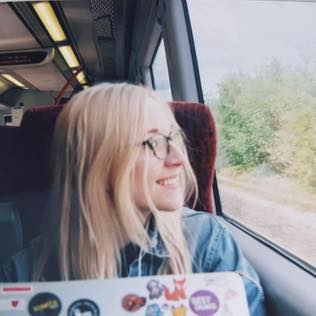 PR, events and social media by day, lover of all things geeky and retro. Can often be found scribbling notes at the back of the gig.