Deap Vally release hell raising 'Get Gone' ahead of Birmingham gig
When you think of rock and roll, what springs to mind? Surfy riffs? Check. Razor sharp attitude? Check. Hand knitted merch and crochet classes? That's where things get interesting.
[amazon_link asins='B01GIH8AH8,B00CZDUH94,B01M354V6S' template='ProductCarousel' store='counteract03b-21′ marketplace='UK' link_id='3afba980-7bd2-11e8-97c0-81b020da8a2a']

Meet Deap Vally, more than just a two piece stoner-surf-meets-grunge-rock outfit, but a movement. The human embodiment of a sarcastic eye roll to a sexist comment, and the soundtrack to every high speed getaway from a bank heist. Yet there also a duo who met through their love of crochet, and don't just "do this because they're a feminist". 
Los Angeles natives Lindsey Troy and Julie Edwards are back with one hell of a bite with the teasingly short 'Get Gone' – just scraping over 90 seconds of no frills, all attitude surfer rock. It's one hell of a welcome back to the industry after leaving their record label in 2016; it's a sequinned boot kicking down the door and rattling your bones with a unstoppable wall of sound.
After the success of 2016's anthemic 'Femijism', a seductive and commanding blues-rock record, Deap Vally didn't stop. As well as their own prodigious tour, they opened for rock greats Blondie and Garbage on the rage and rapture tour. Now, Deap Vally are stepping onto UK soil to give Brits a taste of acidic, romantic rock and roll, bringing surefire heat (and hopefully some of that L.A sun too) to The Castle and Falcon in July.
Support hails from two groups who could not be further apart, a britpop/grunge outfit with 60s psych inflections and a bruising, brutal indie rap songstress. The latter being rising star Ecca Vandal, often compared to M.I.A with her politically charged spits that challenge status quo, matched with rock riffs that ridicule the party mentality and object against classism with a hell raising scream. Local support hails from the highly praised Violet, combining carefree indie rock riffs, rule breaking 90s Britpop wit and infinite swirls of cosmic psych intricately threaded through their debut tracks.
An eclectic mix of acts, for sure, but a line up that sums up the ethos of Deap Vally. There are no rules to their rhythms – not everything has to make sense and have a resolution, and trying to change that would defeat the purpose. Sometimes you just have to scream and kick and punch your way through, and stick a middle finger up to those who object.
Deap Vally, Ecca Vandal and Violet are live at The Castle and Falcon on Monday, July 2nd. Tickets are available here.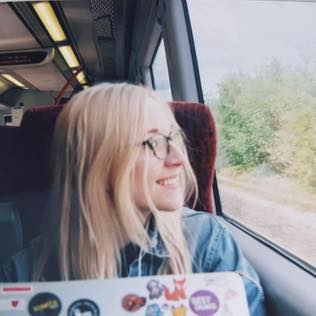 PR, events and social media by day, lover of all things geeky and retro. Can often be found scribbling notes at the back of the gig.