Interview: Wolverhampton musician ADN BST on living his BST life
What a difference some vowels make. After nearly a decade of pop-punk posturing and acoustic introspection, Aiden Best – now ADN BST – is ploughing an altogether different furrow.
[amazon bestseller="vinyl"]
When asked why the name change, Aiden Best chuckles. "I just thought it looked cool," he says modestly, before extending the point. "I kind of just had this vision in my mind of who I was and what my music was, and it was time to take it up a level." It was this mantra that led to the creation of new single 'Conquer', a riveting concoction of punishing beats, danceable rhythms and Best's own crystalline vocals.
To those who know Best, well, best, it's quite a change. Towards the start of the decade, BST was the chief riff-slinger in Wolverhampton upstarts the LimeLight!, selling out large venues and touring nationally. After adolescence firmly kicked in, he traded his angst for an acoustic, filling out pubs across the Midlands with his brooding baritone, sharp tongue and a whole load of covers. Now, BST says, it's time for the third phase.
"I love how Arctic Monkeys evolve into something completely new with each album, but I think it's important to remember your roots," he says. "Don't forget the sounds that got you where you are today. I felt I had taken the acoustic folky thing as far as I could so I just switched it up."
Switched it up he has, and not just in the musical states – now a passionate practitioner of meditation and a spiritual savant, BST's forthcoming EP reflects his newfound inner peace. "The new EP is called 369," BST begins. "I got quite into Telsa's code of the Universe – 'if you understood the power of the 369, you'd hold a key to the Universe'. It's the coolest name for an EP that symbolises a rebirth."
And with that, he's off. His mind flying, his pulse racing, endlessly and enthusiastically rifling through the influences and sounds of his new music. You try to keep up with BST's surge of adrenaline, collecting terms like 'folk', 'trap', 'big drops' and '808s' as they spill from his subconscious. By the time talk of 2019 arrives, he's back from the spiritual planes and ready to think. "I've got a whole new set up now," BST beams. "A laptop and an electric guitar. I'm honing that. When I gig, I'm looking to take it everywhere. I'm not the acoustic musician that plays covers anymore."
As he lets that statement linger, he's back out ready to meditate once more on his future, his past and how he'll fill the present. There goes ADN BST, a man who has no need for one band, one place or one sound. Or vowels.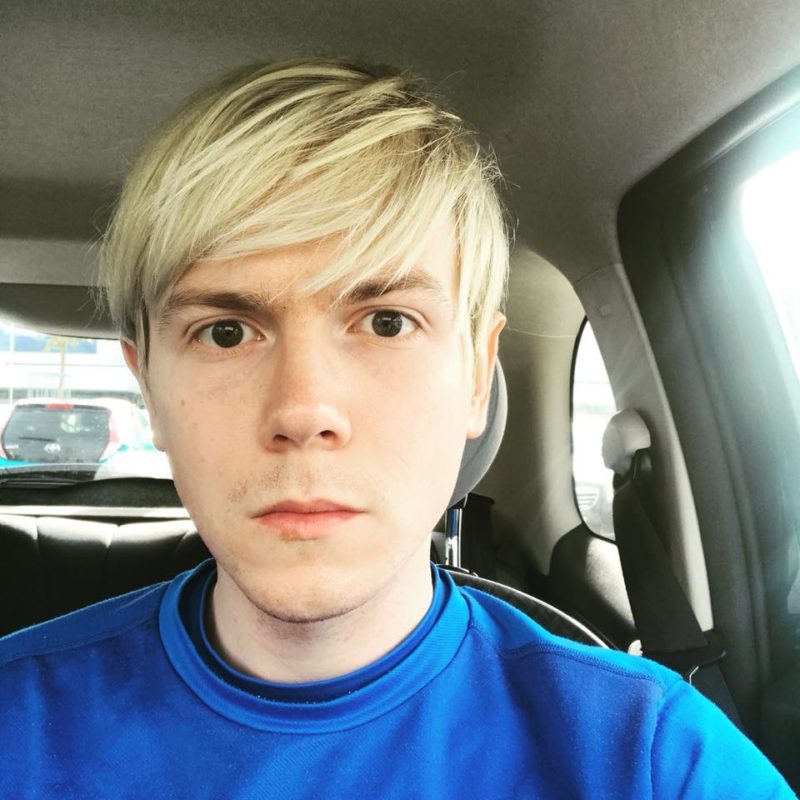 Tied to the '90s. I love anything with a good melody. Favourite acts include DIIV, Best Coast, Wavves, MBV, The Lemonheads, Bully, Pavement, Weezer, Wolf Alice, Mac DeMarco and Dinosaur Jr.