Nine places to eat in Birmingham if you're vegan
Almond milk Ben & Jerrys. Vegan cheese at Pizza Hut. Dairy free Baileys. With more and more big brands offering plant-based options, here's a few small Birmingham businesses who've been doing it right all along.
---
Cafe Soya
On the edge of the Arcadian, behind the rag market, sits Cafe Soya. This homely Chinese/Vietnamese restaurant serves a huge array of dishes derived from soy, including mains, drinks and desserts. The separate meat menu means that there's something for everyone, and the generous portions mean there's plenty to go around.
The Arcadian, 70 Hurst Street, Birmingham B5 4TD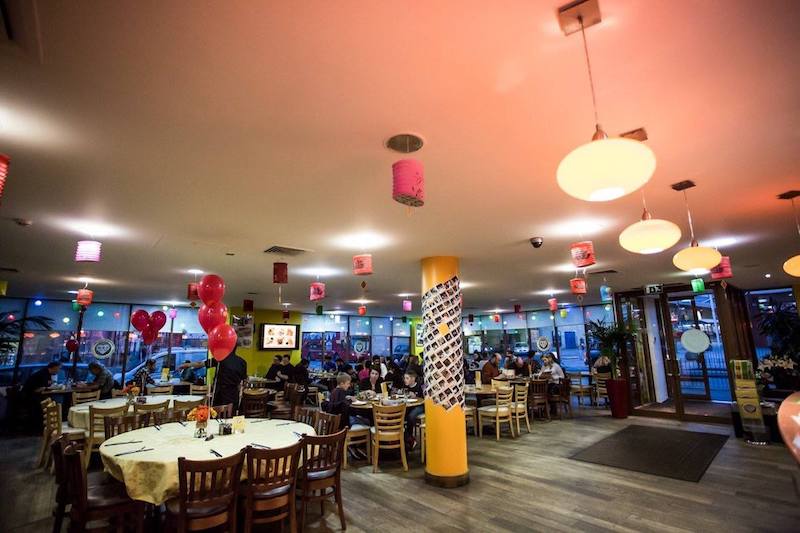 Mr. Singh's
With branches in Handsworth Wood, West Bromwich and Wolverhampton, Mr Singh's is something of a vegan mecca. Their range of American style, freshly baked pizzas laden with vegetarian toppings are all available to order with vegan cheese both in the restaurant and to take out. If you want to prove to someone that eating vegan isn't all quinoa and tofu, let Mr Singh help you out.
103 Cornwall Rd, Handsworth Wood, Birmingham B20 2HY
3 Threes
An independently run cafe where everything is vegan (save for the bottle of semi-skimmed milk they keep under the counter). Sounds too good to be true? Get down to one of their branches in the city centre or Jewellery Quarter and see for yourself. Handmade toasties, hot dogs, chaat, or bagels jostle for room on the menu alongside home baked cakes and cookies and handmade vegan gelato. With 3 Threes' guest coffees served with your choice of dairy-free milk, this is your new weekday lunch sorted.
17 – 19 Martineau Way, Birmingham B2 4UW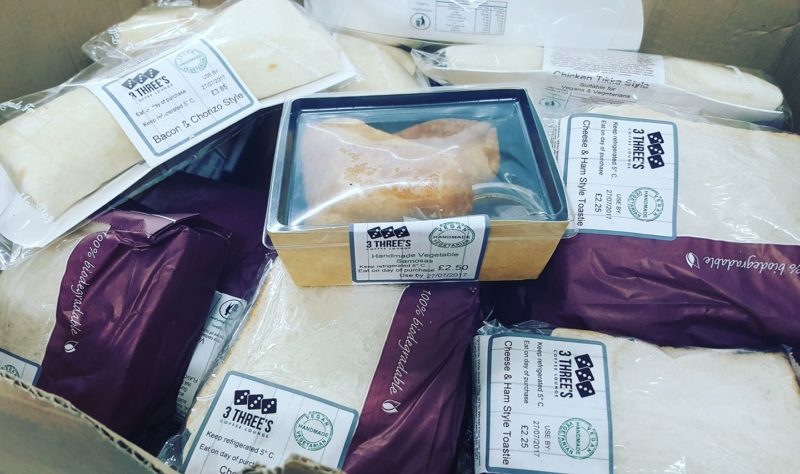 La Vera
Right next door to 3 Threes in Martineau Place is La Vera. While this unassuming pizzeria doesn't look like it would offer much for plant-based eaters, those in the know can pay £1 extra for vegan cheese on any of their hand stretched, wood fired pizzas. The Vegetariana, topped with courgette, mushroom and diced aubergine, is a must-try.
S16 Martineau Way, Birmingham B2 4UU
Natural Healthy Foods
Part health food minimart, part minimalist diner, Natural Healthy Foods on Suffolk Street is a great spot to grab lunch. The airy space of this flagship store is a far cry from the more compact shop on Allison Street. Diners can fill their plates with vegan treats, buffet style, and then pay by weight. As you would expect, you can accompany your meal with a matcha latte, kombucha, or turmeric tea, to name a few options
Unit 1 Sirius (Orion Building), 24 Suffolk Street Queensway, Birmingham B1 1LT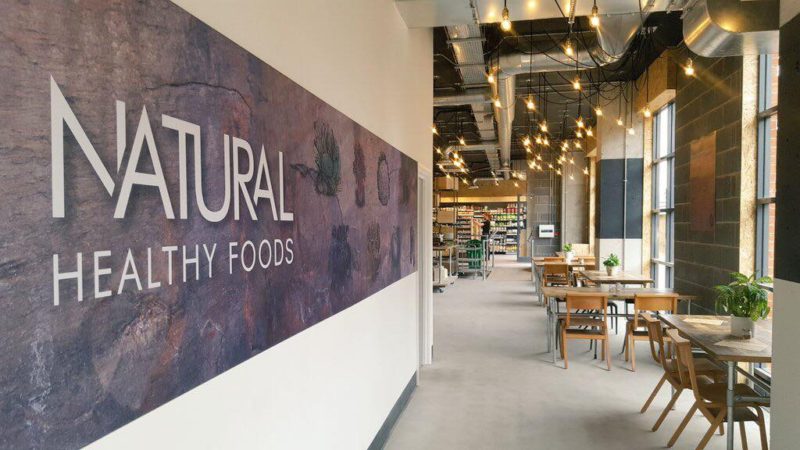 Cherry Reds
This cosy bistro-style cafe situated on John Bright Street in the city centre serves an array of home cooked meals, freshly baked cakes, and an impressive selection of drinks, both soft and otherwise. Cherry Reds' menu features something for everyone, with a great selection of clearly labelled vegan options. Their Hearty Vegan cooked breakfast, complete with deep fried tofu, is the perfect hangover buster. They're part of the Independent Birmingham card, too.
88-92 John Bright St, Birmingham B1 1BN​ 
Warehouse Cafe
Tucked away in an unassuming red brick building on Digbeth's Allison Street, Warehouse Cafe is easily overlooked. However, a menu brimming with creative vegetarian and vegan dishes awaits. This is ever changing, but often includes burgers, curries, and a choice of desserts. Winner of the 2016 & 2017 Midlands Food & Hospitality awards, the restaurant is often fully booked, so it's important to call ahead. Don't forget to flash them your IB Card to get 10% off the bill.
54-57 Allison St, Digbeth, Birmingham B5 5TH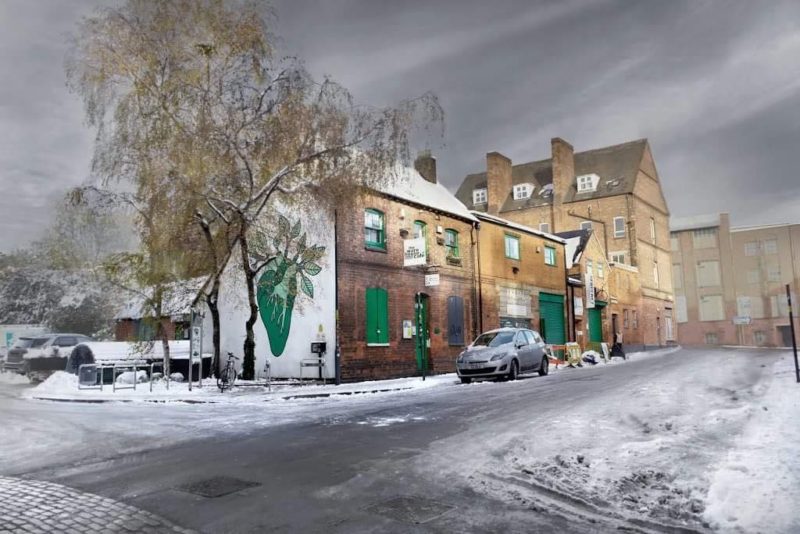 Fressh
Recently opened in City Arcade (just opposite Tilt), Fressh is one of the cities newest vegan eateries. With a stripped back interior and 100% vegan menu, all the effort goes into the food itself. Hefty burgers, made to order salads and even vegan mac & cheese make this the perfect pit stop on a busy day.
5, City Arcade, Union St, Birmingham B2 4TX
1847
Got an extra special occasion to celebrate? 1847 is the place. Stylishly situated in the Great Western Arcade, the restaurant serves high standard vegetarian and vegan dishes with locally sourced ingredients. The Express Lunch Menu (Mon-Fri, 12-3pm) offers a great chance to try their spelt, miso & cashew risotto without breaking the bank.
26 Great Western Arcade, Birmingham B2 5HU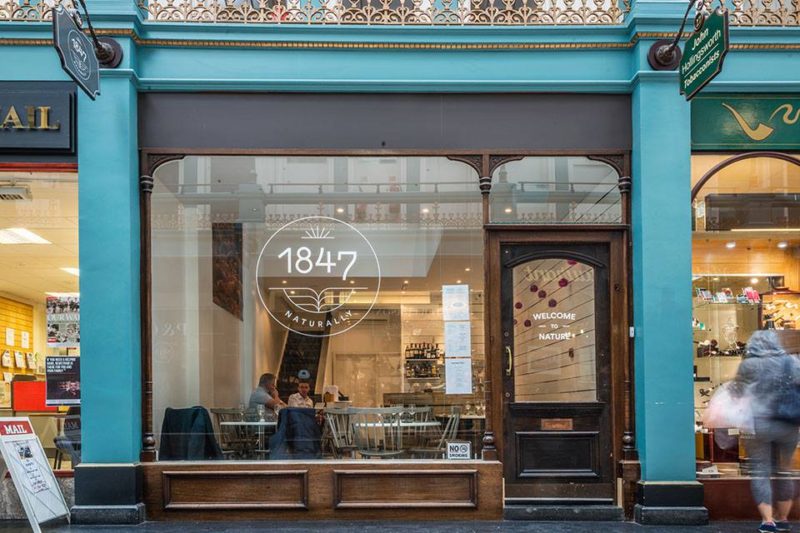 Visual artist, multi-instrumentalist, and scrounger. Always wearing headphones, probably listening to Ezra Furman, Sleater-Kinney or Goat.