Introducing Kilder: Birmingham's newest craft beer and natural wine bar
The duo behind iconic burger restaurant Original Patty Men have opened Kilder, offering craft beer on tap, natural wines, spirits, cured meats and cheeses next door to their well established restaurant.
[amazon bestseller="craft beer"]
In the historic Digbeth archways on Shaws Passage, just next to the Patty Men's current residence, Kilder is home to more than 15 types of beer on draught making Kilder one of the biggest tap rooms in the city. Wines from Europe and worldwide are also on offer, with a selection of natural wines by the glass and bottle – working alongside Wine Freedom and Unchartered Wines. All of this can be soaked up perfectly with charcuterie meats and grilled cheese and cheese boards as well as a selection of small plates.
Speaking before the venue opened, co-owner Tom Maher said: "All of the food produced will be of a high calibre, sourcing from some of the best producers Britain has to offer. Small plates will change fairly regularly as we want to keep the menu as seasonal as possible. We will keep it simple to start and expand on the offering once we're up and running."
As well as an inviting and relaxed atmosphere, inspired by Nordic style, Kilder will also be a place to wait for a table at the ever popular OPM restaurant. The restaurant is notorious for having a high demand, with queues out the door at peak times and regular sell out street food ventures.
OPM owners Scott O'Byrne and Tom Maher have been on the street food scene for five years, becoming infamous traders in the beginnings of Digbeth Dining Club. Their high quality, longhorn beef patties combined with unique toppings (such as amaretto peanut butter, pimento cheese or pineapple chilli sauce) have an iconic flavour that Brummies have loved for over half a decade. Scott and Tom opened a restaurant in Shaw's Passage, Digbeth, just over two years ago and have recently expanded their menu to high demand chicken wings solely on Wednesdays.
Kilder is open now and trades from Wednesday to Sunday every week. For information about Original Patty Men, see their website here.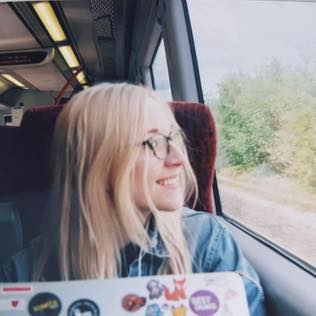 PR, events and social media by day, lover of all things geeky and retro. Can often be found scribbling notes at the back of the gig.