The best casino movies ever made
There is nothing better than settling down to watch a great movie after a long, hard day. After all, it will allow you to immerse yourself in a completely new world for a few hours or more.
As casinos movies can be glamorous, dramatic and intense, it can be easy to get caught up in an action-packed storyline, which often depict the highs and lows of gambling.
If you want to relax on the sofa to watch an unforgettable flick, you should check out the following best casino movies ever made.
Fear and Loathing in Las Vegas (1998)
Fear and Loathing in Las Vegas is based on the popular novel of the same name, which tells the story of Hunter S. Thompson, a controversial journalist and writer. In addition to offering exceptional cinematography, the movie features a superb performance by Johnny Depp, who expertly plays the unique protagonist. The writer is joined by his lawyer during a trip to Vegas to write a sports piece for a magazine, but the duo embark on plenty of wild antics along the way.
Casino (1996)
Martin Scorsese proved he was one of the finest directors in history when Casino hit the big screen back in 1996. After enjoying great success with Raging Bull and Goodfellas, he teamed up with the talented Robert De Niro once again to create one of the finest gambling movies ever made.
Unlike other films, Scorsese managed to bring the elegance and elusiveness of Las Vegas to the silver screen. De Niro also portrayed another anti-hero and depicted the two-facedness of Sin City. It is easy to fall in love with the glitz and glamour depicted in the movie, and you could even immerse yourself in the world by visiting Oddschecker to receive a free bonus when playing roulette or slots.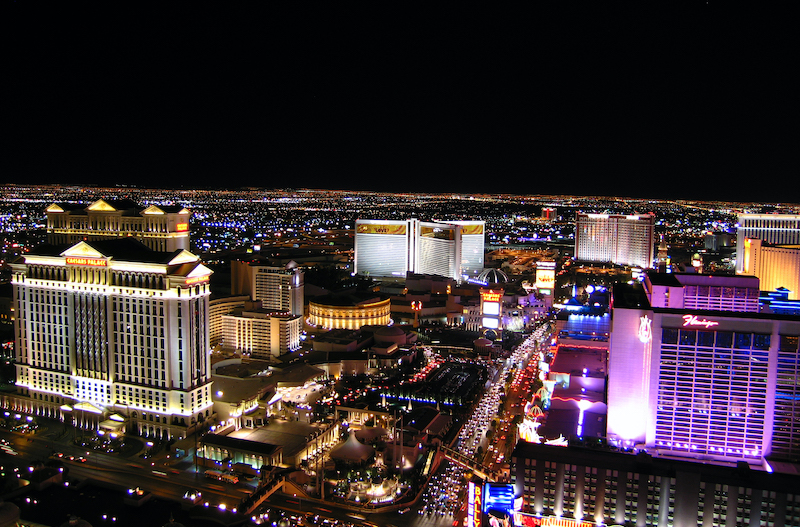 Casino Royale (2006)
You don't need to be a James Bond fan to love Casino Royale. The movie is a remake of the 1967 version of the same name, but manages to depict the sophistication of many modern casinos.
Daniel Craig takes on the role of 007, and this time the secret agent has a mission to stop a dangerous terrorist group from winning a high-stakes game of Texas Hold'em poker.
Ocean's Eleven (2001)
Ocean's Eleven features an all-star cast who each offer outstanding performances, which made the movie a box-office success. After all, how could you not want to watch George Clooney, Brad Pitt, Julia Roberts and Matt Damon portray a talented group of professionals who set about stealing from one of the biggest casinos in America? There are plenty of laughs along the way and moments that will have you on the edge of your seat, so don't forget to add it onto your to-watch list.
So, if you want to curl up on the sofa to watch an entertaining movie, the above casino flicks will not let you down.