Feature: Counteract's 20 greatest films of 2019
Another year, another glut of visual media to consume. But, where to start first? At Counteract we've got the lowdown.
2019 was a climactic year, and not simply because it saw the decade ending. Marvel's greatest heroes had one last muddy but glorious CGI hurrah (we still love fat Thor don't worry), Disney prepared to wipe out all opposition with its own streaming service, the new Star Wars trilogy ended with a whimper, and Cats finally graced our eyes with its furry, feline monstrosities.
But wait! There was plenty of good stuff too. We've put together twenty films from 2019 that we genuinely loved. All of these were on UK general release in the past year, and all of these had something interesting to say about the medium (or at the very least they were a hoot). Intrigued? Read on to find out what we thought was number one.
---
20. Knives Out (Rian Johnson)
---
With Knives Out, Rian Johnson effectively sticks two fingers up at the backlash he received for injecting Star Wars with some new ideas in The Last Jedi. Back on original territory, Johnson plays with the rich whodunnit genre to deliver one of the most comprehensively fun films of the year. Daniel Craig is a Kentucky-fried hoot as the "last gentleman sleuth" Benoit Blanc, topping an embarrassment-of-riches cast including Chris Evans, Toni Collette and Jamie Lee Curtis. Matthew Floyd
---
19. Once Upon a Time… in Hollywood (Quentin Tarantino)
---
Love him or loathe him, a new feature from Quentin Tarantino is always a cinematic event. Recently, he's trifled with Nazis and slavery, and here he looks at one of the great Hollywood tragedies—Sharon Tate's 1969 murder by the Manson cult. Of course, Tarantino's lens never points where you expect, and the era is meditatively explored through Leonardo DiCaprio and Brad Pitt's double act as a fading star and his loyal stuntman. Beautifully realised, it's equally languid and riveting. Matthew Floyd
---
18. Her Smell (Alex Ross Perry)
---
Her Smell leaves a strong sensory imprint; a stench that cloys to your nostrils and brain matter in equal measure. Set over five distinct passages during the downturn of once successful (fictional) punk rockers Something She, the whole piece simmers with a queasy, unbalanced energy. More than anything though Her Smell reeks of Elizabeth Moss, in a performance that veers between hammy and heartbroken without ever being less than arresting. Not one to sniff at. Blaise Radley
---
17. Dragged Across Concrete (S. Craig Zahler)
---
Coming in after Her Smell we have another aptly titled grungefest. Zahler has built his brand on nasty exploitation flick throwbacks told with a tightly formal hand, and Dragged Across Concrete is possibly his best yet (or worst, depending on your disposition). An exhausting journey into the heart of modern America, albeit with 70s style and 50s dialogue, the casting of Mel Gibson as a racist cop speaks best to the taunting self awareness of this gritty noir. Blaise Radley
---
16. Atlantics (Mati Diop)
---
A defiant film on so many levels, Mati Diop's genre-bending debut is one of the most original pieces you'll see all year. Part romance, ghost story, noir, and political drama, Atlantics avoids predictability and surpasses expectations, putting us in the polluted landscape of an unsettled Dakar. It made history by being the first film directed by a woman of colour to compete for the Palme d'Or and hopefully Diop will go on to make more films as challenging and rewarding as this. Harry Jones
---
15. In Fabric (Peter Strickland)
---
Strickland's love of Italian giallo horror reached its zenith in this, his sumptuous third feature. A heady spell lies thick over this tale of a murderous dress, made all the woozier by consumer culture covens and mantric charms. If it sounds silly, it is (in the best way), but it doesn't ever let the inherent camp of its concept prevent it from being artful too, providing hearty thrills and comedic spills in equal measure. It's all too easy to get enveloped in its velvet charms—enter at your peril. Blaise Radley
---
14. Ray & Liz (Richard Billingham)
---
Based on the life of director Richard Billingham and acting as a continuation of his photography book Ray's a Laugh, Ray & Liz is a picture-perfect capturing of troubled family life in Thatcher-era Britain. Detail is everything in this Black Country-specific microscope that Billingham holds over his family. The depth of colour in the carpet, the scattered placement of toys and the constant presence of cigarette smoke magnify the intensity of the film's darker subject matter, making for something that is as touching as it is painful. Harry Jones
---
13. The Farewell (Lulu Wang)
---
The set-up for Lulu Wang's The Farewell is a simple one: goodbyes are never easy, not least when they go unsaid. Awkwafina stars as Chinese-American Billi Wang, as she's forced into a family-wide conspiracy to keep her grandmother's terminal diagnosis from her. Billi's internal cultural split permeates the entire visual palette of the film, particularly in the soft neon that soaks the night scenes (even as most everyone is left in the dark). Morbidly comic, and quietly powerful, The Farewell amounts to a lovingly-rendered slow-motion car crash. Blaise Radley
---
12. Burning (Lee Chang-dong)
---
Burning is by no means an easy ride. What starts as an introspective romance accrues different hues as it slowly shifts up the gears. By the time it's morphed into an oblique paranoid thriller, you've hardly noticed that your eyes are scratching. Motives remain muddy as the three principal characters circle one another surreptitiously, with past, present, and the uneasy prospect of what might pass clouding all rationale. Smouldering might be a more appropriate title, but the dread of fire lingers all the same. Blaise Radley
---
11. The Favourite (Yorgos Lanthimos)
---
Olivia Colman's Oscar-winning performance as Queen Anne is an intimate and funny reminder that royal life is not always polite or subdued. Yorgo Lanthimos' historical drama is a weird, contorted look at two cousins' (Rachel Weisz, Emma Stone) attempts to become Anne's court favourites. Lanthimos' absurdist vision is realised by way of cinematographer Robbie Ryan's visuals, consisting of fish-eye lenses and extreme wide angles inspired by surrealist artwork of the period. True to the queen at the heart of the story, The Favourite is nothing if not unconventional. Sophie Sutcliffe
---
10. Booksmart (Olivia Wilde)
---
Instant classics are hard to come by these days, especially coming-of-agers, yet Booksmart immediately became one. With the gag rate and emotional resonance to pull aboard even the most cynical viewer, Olivia Wilde's directorial debut is a winning, unexpected sugar rush. The storyline is familiar—effectively running as a girls' Superbad for 2019—but feels fresh enough to exist outside of any shadow.
Kaitlyn Dever and Beanie Feldstein are a riot as best friends who embark on a last-ditch attempt for fun before high-school graduation, complemented by a cracking soundtrack, zippy plotting and a hilarious gallery of supporting characters, including Carrie Fisher's daughter Billie Lourd as the enigmatic Gigi. Its greatest success is feeling contemporary without being box-ticky. Matthew Floyd
---
9. Minding the Gap (Bing Liu)
---
The questioning of masculinity—how we move away from its toxic roots and how we show vulnerability as men—has been something that has permeated art of recent years. With Minding the Gap, Bing Liu focuses his assessing of masculinity on himself and his skater friends growing up in Illinois.
The re-evaluation of poisonous past relationships is something that strips bare the psychology of these young men. Diving into how fatherhood, abuse, outsiderhood and friendships can shape men, Minding the Gap reveals the gaping holes that masculinity's expectations on boys leaves in their adult lives.
It's a truly affecting piece of filmmaking, a warts-and-all presentation of flawed people we can both love and resent. Harry Jones
---
8. If Beale Street Could Talk (Barry Jenkins)
---
Tish (KiKi Lane) and Fonny (Stephan James) are young and in love in 1970s New York. Just as the possibility of sharing a life together begins to take shape, Fonny is racially profiled and imprisoned for a crime he didn't commit. Barry Jenkins' mesmerising visuals bring to life James Baldwin's popular novel in this timely adaptation.
Jenkins' ability to allow his viewer to look into his characters follows through from Moonlight, and is executed with particular effectiveness by Regina King as Tish's mother. King gives the impression of having teased out the very essence of the character, providing a beautiful performance which teems with humanity.
Whilst If Beale Street Could Talk refuses to shy away from the heart wrenching lows of a stolen future, hope and promise are instilled by force of unwavering love between the young protagonists. Sophie Sutcliffe
---
7. Eighth Grade (Bo Burnham)
---
It's the end of the noughties and Kayla (Elsie Fisher) is thirteen, which means juggling teenage crushes and pool parties with Snapchat stardom and school shooting drills. We meet Kayla via her online persona, but the tutorial videos she posts online take on tragic significance as her real self-conscious self shines through. Offline, it's Kayla's last week of middle-school and she just got voted "most quiet" by her classmates. Eighth Grade follows Kayla's attempts to shake off this title through a series of forced social encounters and arguments with her embarrassingly loving single-father (Josh Hamilton).
Fisher's freshness paired with Bo Burnham's authenticity make Eighth Grade an utterly loveable exploration of the agonies of growing up in Generation Z which will resonate with anyone who has been a teenager before. Sophie Sutcliffe
---
6. Marriage Story (Noah Baumbach)
---
Divorce is a messy business, but rarely has it been as painfully, honestly exposed as in Marriage Story. Noah Baumbach's real-life inspiration is overt, drawing upon his divorce from actor Jennifer Jason Leigh in the film's separating pair, also a director and actor.
A never-hotter Adam Driver and Scarlett Johansson are Charlie and Nicole, whose New York life has unraveled and whose break is complicated by their shared son. Both excel in a film of startling closeness, holding focus on their changing hearts.
Though ultimately optimistic, Marriage Story is unflinching in depicting the guttural lows such processes reach. Lawyers become savage attack dogs, and grievances boil over into wall-punching rage. Nevertheless, Baumbach finds the humanity and humour in the worst of times. Matthew Floyd
---
5. The Irishman (Martin Scorsese)
---
Scorsese is one of the few ties we have to a different era of filmmaking, and the only figure that can still command a gargantuan budget for a meandering epic. It's fitting then that The Irishman is as much a statement on this time dilation as it is the mysterious disappearance of union leader Jimmy Hoffa. By digitally tugging his cast through the ages, Scorsese has made a mob movie that's simultaneously much more.
If Wolf of Wall Street lent credence to those that suggested his material revelled in its filth more than indicting it, The Irishman is a firm rebuttal (if Silence wasn't already one). Of course, Scorsese never gave two shits what such critics thought either way, but this is such a contemplative piece that it's hard not to view it as a resounding rumination on his career. Blaise Radley
---
4. For Sama (Waad Al-Kateab, Edward Watts)
---
Bridging the gap between documentary and narrative feature, For Sama strings together journalist Waad Al-Kateab's own footage to storify five years of war in Syria. Al-Kateab began filming her life as a student full of hope for a new life in Aleppo. When civil war broke out she and her husband Hamza defied all advice and committed to staying in the city for as long as possible, feeding footage to Channel 4.
By compiling this with other, unseen footage, the film privileges viewers with a rare window into the lives of a family forming against the background of intensifying conflict. As their lives become almost unbearably precarious, the Al-Kateabs band together with rebels to open a hospital for victims of the siege. Both difficult to watch and impossible to turn away from, For Sama is an incredibly raw and personal look at the female and familial experience of a devastating war, and might be the most powerful film of the year. Sophie Sutcliffe
---
3. Happy as Lazzaro (Alice Rohrwacher)
---
If there's one surprising development that's defined our internet age, it's the concept of retrograde cyclicity; what was envisaged as a tool to push us forward, has doomed us to repeat ever-more visible mistakes. In her similarly time-split pastoral parable Happy as Lazzaro, Rohrwacher casts her eye on Italy's progression from its colonial era, and how its limits were included by design.
Centred on the blissfully compliant titular protagonist, Rohrwacher provides a microcosmic look at the origin of global capitalism in an isolated farm community as led by the mysterious Marquise. Labour is exchanged, limited, contorted, and rarely appreciated, as the dominos tumble forward in an infinite chain.
Rohrwacher also fuses together two distinct eras of cinema, creating a Magical Italian Neorealist fairytale that's charmingly oddball and incisive in equal measure. Happy as Lazzaro is a totally unexpected delight that raises endless questions about the costs incurred by wealth on both sides of the coin. Blaise Radley
---
2. Bait (Mark Jenkin)
---
No one expected Mark Jenkin's experimental, heavily juxtaposed tale of community division in a Cornish seaside town to be such a resounding success, but that's exactly what it's been.
Shot on vintage film and hand-developed by the director himself, Bait is a hugely evocative and intensely physical film that envelops its audience in a salty, wiry battle between tradition and the ever changing societal structures of modern holiday resorts.
It's a film that's committed to digging its hands into the very fibre of film; a film that's concerned with the current climate of capitalism and the dwindling profitability in traditional work. Always pushing us towards a breaking point, Bait believes in the power film has in exposing the discomforts of living in modern Britain. Harry Jones
---
1. The Souvenir (Joanna Hogg)
---
When you look back on a relationship, how do you remember it? A contiguous chain of cause and effect, or in flashes of emotion, positive or negative? In her carefully drawn semi-autobiographical piece The Souvenir, Joanna Hogg sketches a series of moments that bleed into each other, refusing the idea of a smooth interpersonal journey from A to B.
This slippery trajectory is compounded by the toxicity of the relationship at the film's centre. Hogg's avatar Julie (Honor Swinton Byrne) is less swept off her feet by haughty heroin user Anthony (Tom Burke) than swept up behind him; a leaf drawn along by a blustering wind. Despite her obvious privilege, Julie's artistic and personal doubts lend her a fragility that's equally endearing and frustrating.
It takes a keen eye and a steady hand to dissect your own past with such balance, but Hogg wastes no time on foolish sentimentality. Her depiction of her '80s London bubble lacks a conceited edge, yet still generates a tempered empathy for all involved. As with real life, there are no villains, just victims of that very human tendency to push ever forwards with blinkered eyes. Somehow, Hogg makes such folly beautiful, and an easy pick for the best film of 2019. Blaise Radley
---
Like this? Try these…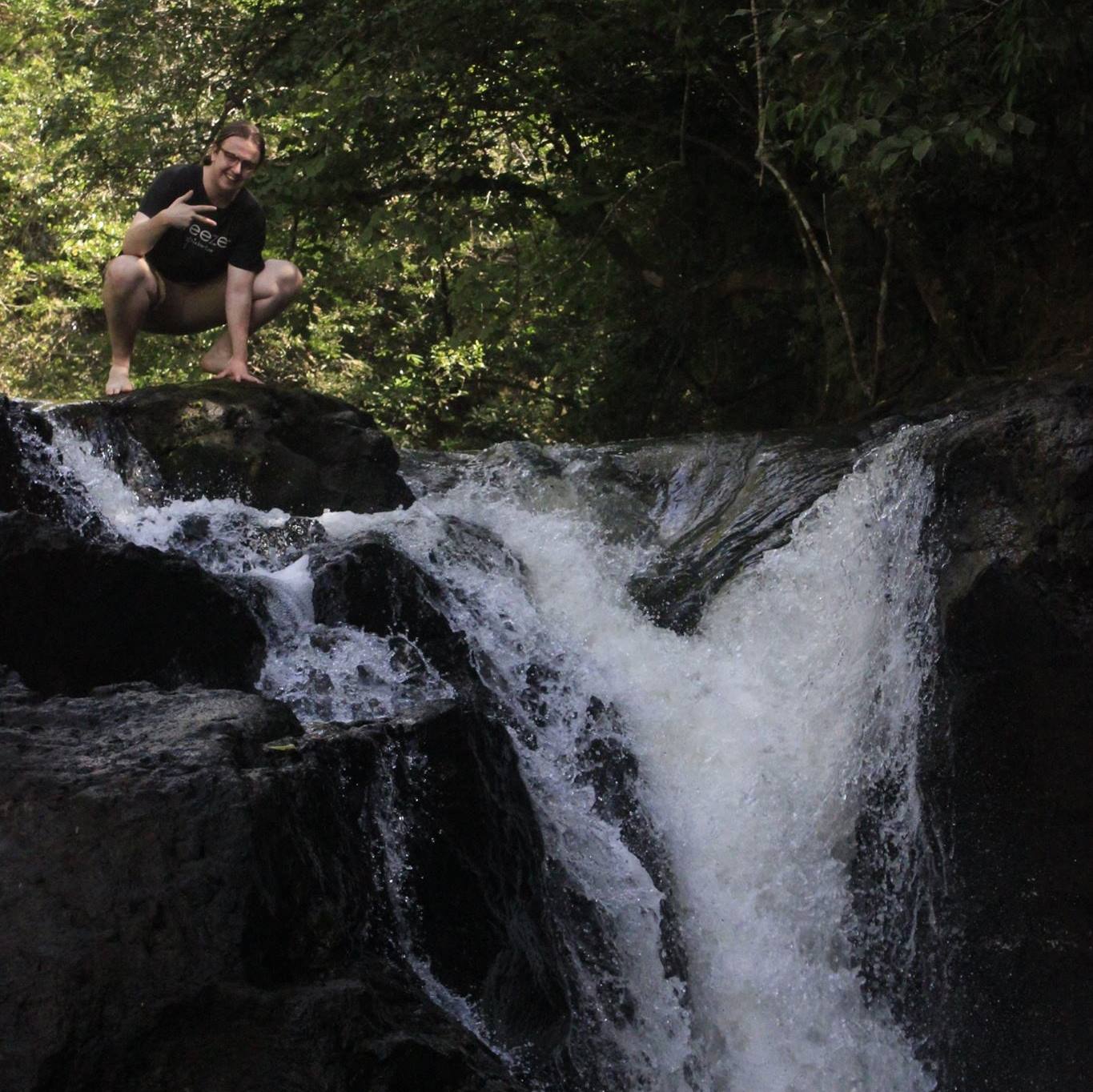 Film editor, occasional writer, and sporadically coherent ranter. Bear in mind that if it stars Robert Pattinson or is directed by Bong Joon-Ho it's probably getting an extra star off the bat.