Why attempting Dry January shouldn't mean you abandon your local pub
Let's face it. At some point in our lives, we've all tried the January health kick. Whether it's kicking out takeaways, cutting out booze with Dry January or leading a healthier lifestyle with Veganuary – there's a trend for just about everything nowadays. While you may have the best of intentions to to cut out the beer and forget the week long Christmas hangover, this doesn't mean you should desert your local pub.
January is notoriously one of the most difficult months of the year in the hospitality trade. A YouGov poll indicates that up to 3.1 million Brits are going to be attempting Dry January this year, which only hits your local pubs and bars in the pocket. Of course, the health and financial benefits are there for all to be seen; an estimated 49% of people who complete Dry January lose weight, while 79% of people claim they save money.
We're not saying for one minute that people shouldn't give Dry January a go in an attempt to become more healthy, save money or feel better than themselves. But it's important to remember that your local, independent businesses will struggle this month, so here are some tips to keep up with Dry January while at the same time, giving your local economy a helping hand.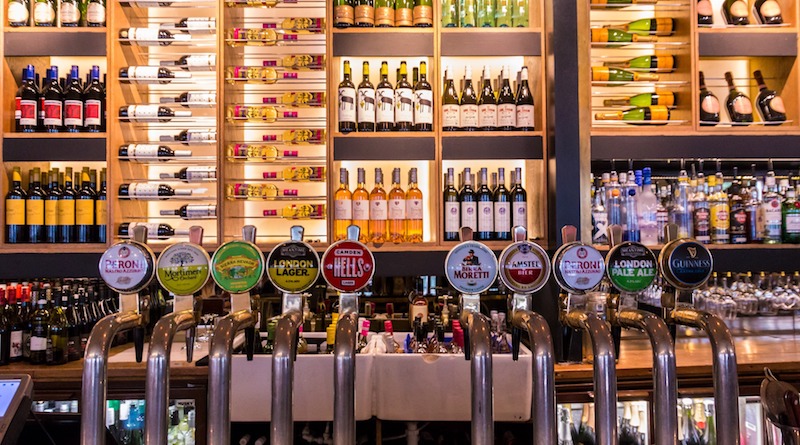 Use your local pub as a meeting place
If you're having a few mates over to watch the football or catch up, why not head to your local? They'll really appreciate the trade, and you could always have a soft drink or grab a bite to eat.
Try non-alcoholic versions
Most bars and pubs will offer non-alcoholic cocktails, also known as mocktails. You don't have to break the bank either as they tend to be a lot cheaper than an alcoholic cocktail.
Kicking the booze but trying veganuary? Check your local pub's vegan options
You'd be surprised to know just how many vegan and vegetarian options your local pubs and restaurants will have on their menu – why not pop in and see? These local restaurants are perfect for vegans too.
Hit up an event at your local
Many pubs and bars will be holding events in attempt to try and make up for the loss of customers this month, including quizzes, film nights and more. Take a look and get planning!
Trying to save money as well as kick out the booze?
Treat yourselves with some of the money saved from not going out on the weekend and book a table at your favourite local pub. Set yourself the target of trying something completely new to make it a little bit more exciting than a mundane burger and chips.
Don't fancy spending or going out at all this month?
Why not make a February booking that you wouldn't usually make? Who knows, you may be key to a balance of the books from a poor January…
Founding editor of Counteract. Freelance travel and music journalist.