Birmingham's best vintage shops, markets and fairs
With an increasing number of people choosing vintage fashions and retro design over the uninspired monotony of commercial high street offerings, it is no surprise that vintage shops are popping up all over the country intent on satisfying the craze for all things authentic. Thankfully Birmingham is no exception and to help you hunt out that perfect retro find we have compiled a list of the best vintage shops that the city has to offer. So, whether you are an experienced vintage hunter with a penchant for anything 70s, a newcomer clambering aboard the retro revival bandwagon, or someone simply looking to find a unique treasure, be sure to pay a visit to our recommendations below.
---
82-85 Digbeth High Street, B5 6DY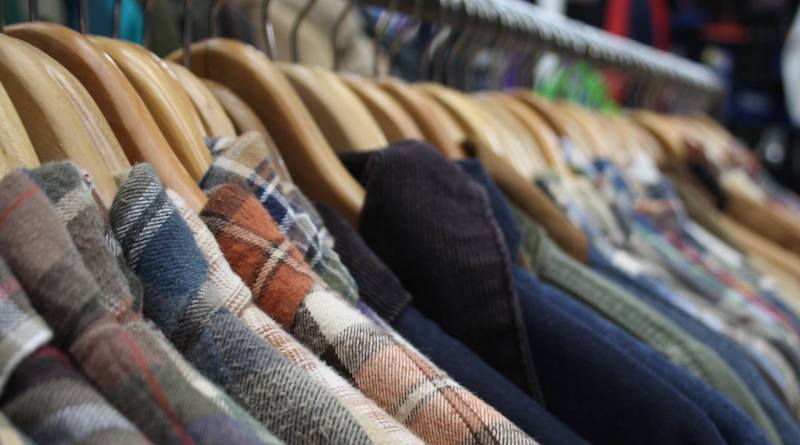 With outlets in Birmingham, Manchester, Sheffield and Nottingham, Cow Vintage is the largest and most well known of the shops on our list and the large variety of items they stock means you may want to set aside a good hour to rummage through their racks and rails. Having a warehouse style display and stocking affordable vintage one-off's, designer styles and reworked garments for both men and women, Cow is a store that keeps everyone coming back due to their regular stock rotation. If you don't find what you're looking for on the first visit, chances are you'll find it on your return.
---
579 Bristol Road, Selly Oak, B29 6AF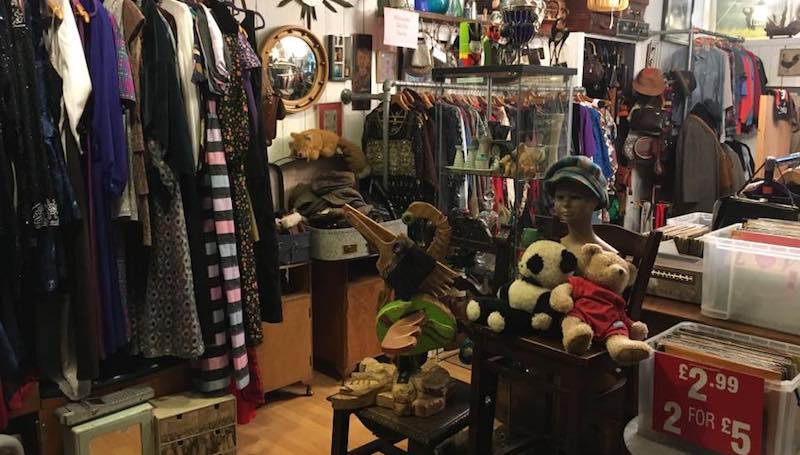 Originally based in the Custard Factory and now having relocated to their Selly Oak premises, the Vintage Hideaway is a small independent shop specialising in retro and vintage clothing, antiques, collectibles and hand made items. Busting at the seams with unique pieces from various era's this walk-in wardrobe makes for happy rummaging through shelves and racks of dresses, coats, bags, men's blazers and jackets along with ornaments, clocks, records and unusual finds, all backed by a soft jazz soundtrack. The perfect place to find one off rarities, the shop owners also offer services to rejuvenate furniture back to its prime such as, French polishing and restoration.
---
Unit 4, First Floor, 42 Vyse Street, B18 6HF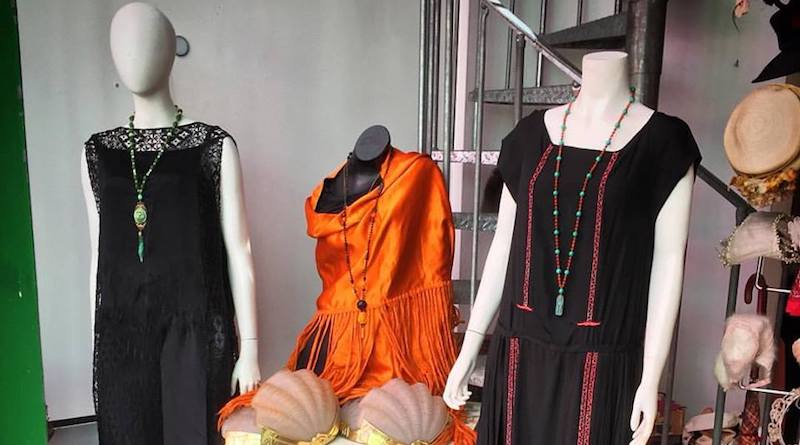 A quaint boutique nestled in Birmingham's Jewellery Quarter, this Aladdin's cave specialises in items from the 1920s to the 1950s, including 'A' grade vintage dresses, wedding gowns, coats and accessories. The shop has a niche collection of rare Art Deco pieces along with a veritable hoard of 1950s costume jewellery, so if vintage Hollywood glamour is the look you are going for you might want to pay Gingermegs Vintage a visit.
---
14a York Road, Kings Heath, B14 7RZ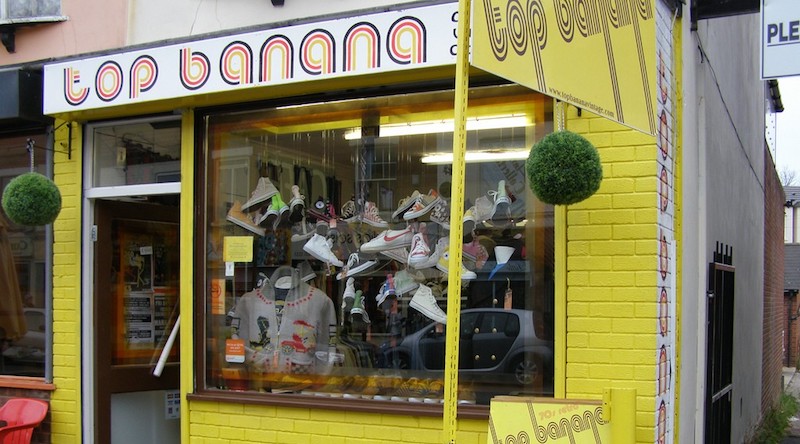 With its location in the heart of Kings Heath near to popular venues such as the Hare and Hounds and Cherry Reds, Top Banana is a small shop with a large personality. Boasting an enviable collection of footwear including original Converse and Vans, Top Banana also stocks a collection of men and women's clothing including original Levis and labels such as Ralph Lauren and Fred Perry. With a price list that does not break the bank, this shop is a favourite among the Birmingham student community.
---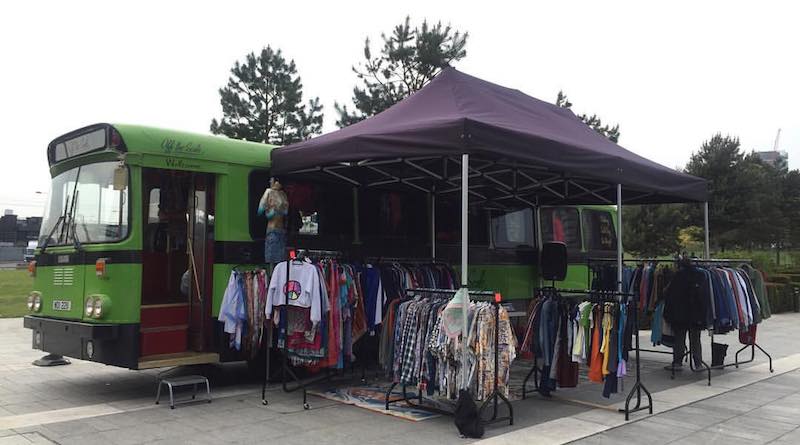 Originally based at York Road in the vibrant hub of Kings Heath, Off The Scale Vintage is a profit free enterprise that sells recycled clothing by the kilo. Although Off The Scale Vintage no longer trades from the York Road premises, they still maintain a vibrant business via their mobile shop which comes in the form of a converted vintage bus. With a large range of hand picked items including jeans, dresses, shirts, hats and boots catering to a variety of tastes, the mobile shop pops up at University campus's and festivals in the West Midlands and further afield throughout the year. With all the profit going towards relevant charities and organisations, jumping aboard and spending money in this store offers you the opportunity to help a good cause whilst filling up your wardrobe.
---
2 Bowyer Street, Digbeth, B10 0SA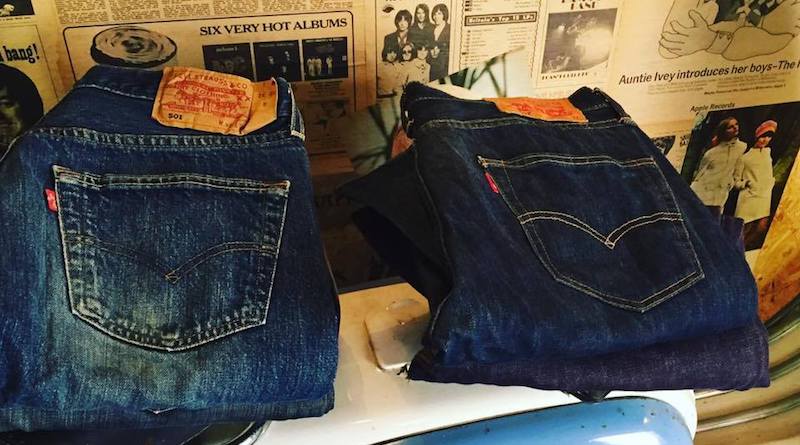 Following the opening of their new store on 4th February at their Digbeth location, Urban Village now trade to the public between the hours of 10am to 5pm on Saturdays only. Along with selling top quality vintage clothing at trade prices and a large amount of stock catering to fans of the 'Mod' era, this shop also maintains a good reputation for buying and selling anything from vinyl LP's and furniture to scooters. So, if it's not just clothes that you are after, get there early to grab the best buys.
---
Vintage Fairs and Markets
Birmingham also plays host to a number of touring vintage fairs which regularly set up shop at various locations within the city centre. If rummaging through jumble sale mountains of clothes is your thing then pay a visit to The Vintage Kilo Sale and The Vintage Weigh and Pay next time these markets are in town. Other regulars in the city  are Judy's Affordable Vintage Fair and Lou Lou's Vintage Fair, which include numerous stalls selling all manner of things from clothes, records, home-wares, furniture and wallpaper. Moseley All Services Club also hosts the Moseley Vintage Fair which takes place on various dates throughout the year. For the £1 entry fee attendees can browse numerous indoor and outdoor stalls ran by traders selling everything from clothes and jewellery to artwork and home-wares with a licensed bar and food vendors on site. Anyone wishing to have a stall at their events can also email them for information on how to obtain a pitch.
---
Check out the websites and Facebook pages for details of upcoming events and locations.
Happy Hunting!
English and Media Studies graduate, frequent traveler, vinyl and vintage enthusiast….fan of delta blues, folk, 60s/70s rock, psychedelia and the many gaps in between. Favourite artists include Wooden Shjips, Radio Moscow, All Them Witches and too many others to mention.