14 must-have luxury camping gadgets and accessories for festival season
Festivals are great. Your favourite bands, the sun (sometimes) and friends, but to many, camping is a hassle. You always forget something, realise you can't actually put a tent up properly and you're so out of breath from carrying copious amounts of alcohol, your tent, clothes for the weekend and all of the unnecessary things you decided to pack, that you can't be bothered to inflate your air bed.
Fear not – as festival season is nearly here, we've compiled a list of cool camping gadgets and accessories we think you should take with you, should you like to camp with a little more luxury. All of them are ideal whether you're going to Glastonbury, Primavera or Lunar Festival!
Portable coffee grinder cup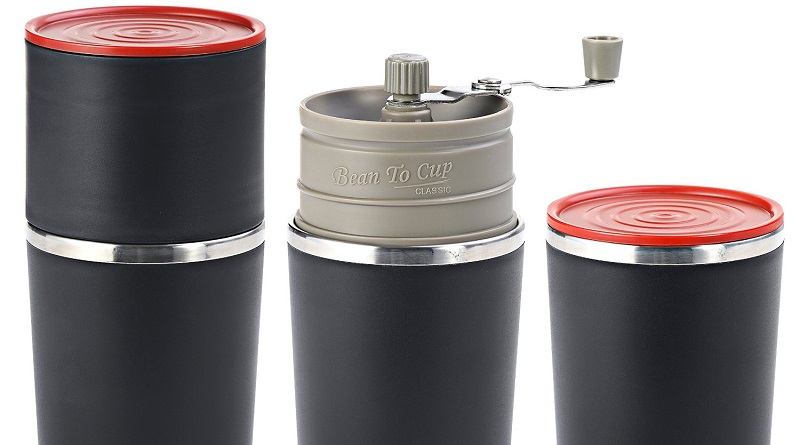 Yeah, sure, you can pick up a horrible coffee from the food stalls but what about grinding your own coffee in the comfort of your own tent? With this all in one coffee maker, simply pack the beans and heat up some water, spin the grinder and hey presto. An authentic cup of Joe made in minutes and an easy pick me up after a heavy night…
GoPro camera
Everyone's heard of the GoPro but providing you have somewhere safe to store it, it's definitely a sturdy investment. With a wide range of cameras available you'll be able to find one which suits both your needs and budget and will allow you to reflect on the weekend from the comfort of your own home when you return home. Don't forget to take a look at the various accessory packs too.
Portable washing machine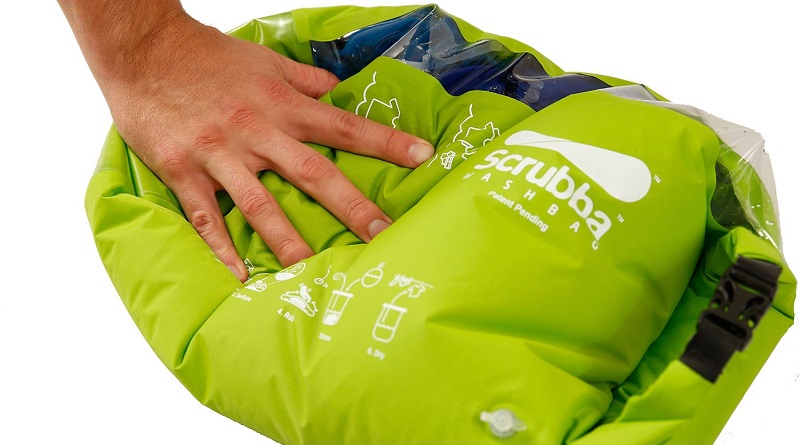 The Scrubba wash bag allows you to wash your clothes easily, without leaving mess or excess water around your tent. Simply add water and a drop of washing liquid to the bag, seal, rub the bag for around three minutes and you'll see the same effects as a full washing machine cycle spin. Competitively priced, this will be one of the best purchases you'll make ahead of festival season, and means you can forget about that slip on the mud in front of the main stage…
Wireless mini speaker
This wireless mini speaker activates simply by placing your phone on top of it – ideal for sitting around the campfire at night. No wires or Bluetooth required – it activates using your phone's frequency and is a must have camping gadget.
Big Big Body Wipes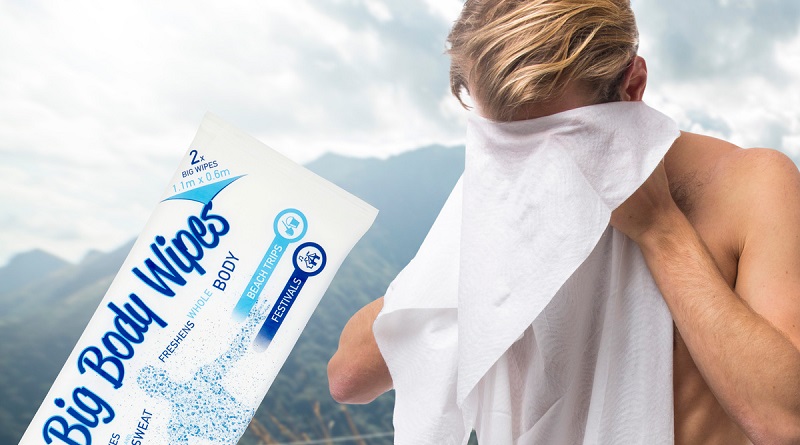 The shower queues are a mile long and one of your favourite bands is about to start playing. What do you do? Here's what you do – these Big Big Body Wipes act like a huge baby wipe and will allow you to give yourself the clean you deserve after a long night partying. They sound crazy – but when you think about it – it's a genius idea really…
Solid fuel mini stove
Speaking of boiling water… why not use this mini stove? Using small fuel tablets, the Strider solid fuel stove is easy to transport and even easier to use – simply light a tablet or two and place your mess tin or camping kettle on top. And at this price, it's definitely worth a try.
Volkswagen (VW) Camper Van tent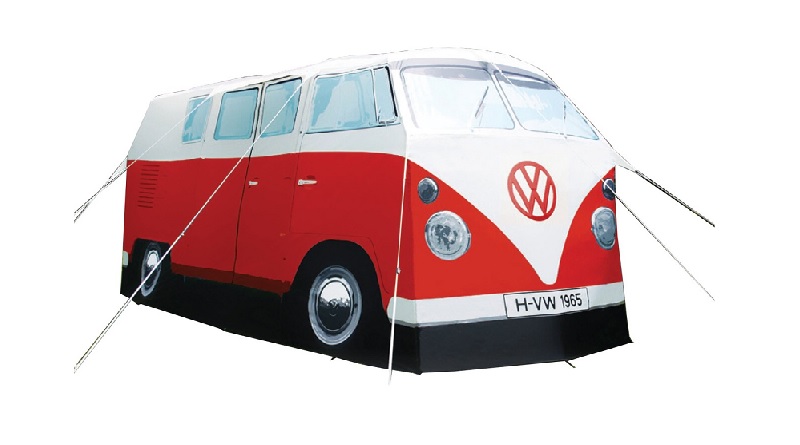 Looking to camp in style? Without having to buy and use One Sure Insurance to protect a camper van? Look no further. You'll be the coolest cat on the campsite with your very own VW camper van tent. They might be a little pricey but they'll last for ages and anyway, it's a lot cheaper than buying the real thing… but if that's a little out of your price range, you could always pick up the wash bag.
Anker portable phone charger
With this easy to use portable phone charger from Anker you'll get seven charges of an iPhone 6 – perfect for when you're away for the weekend. Not only will you no longer have to pay to charge your phone for an hour, you'll be able to pop this in your bag and re use it over and over again, not only over the course of the weekend, but wherever you go. And for less than £30, it's a snip!
Sleeping bag suit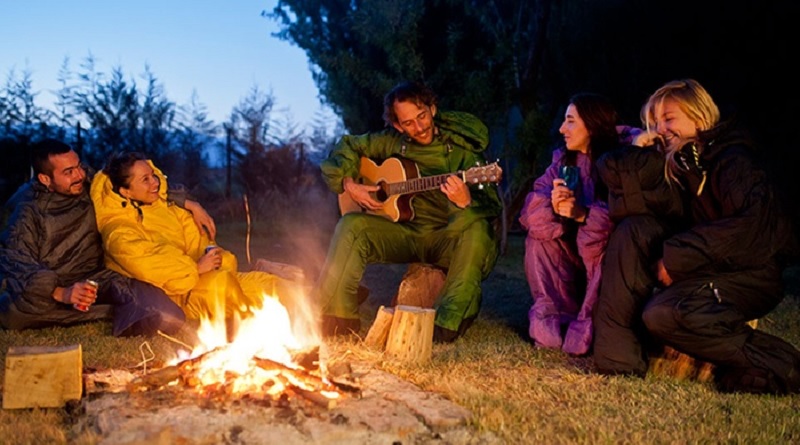 Feel like Neil Armstrong with this astronaut-like sleeping bag suit! Not only will you be warm all over, you won't need to get out of your sleeping bag to find things in your tent in the night. It also comes with pockets for your valuables and is easy to pack away in a small sack for transporting. We love this and you should too.
Double-wall plastic wine glass
Have you ever tried balancing a wine glass on the grass?! You'll never need to anymore, with this double-wall plastic wine glass from Sagaform. It's designed to keep wine at the perfect temperature and prevents spills due to its lid and outer container, so no more spills or warm white wine!
Treo camping chair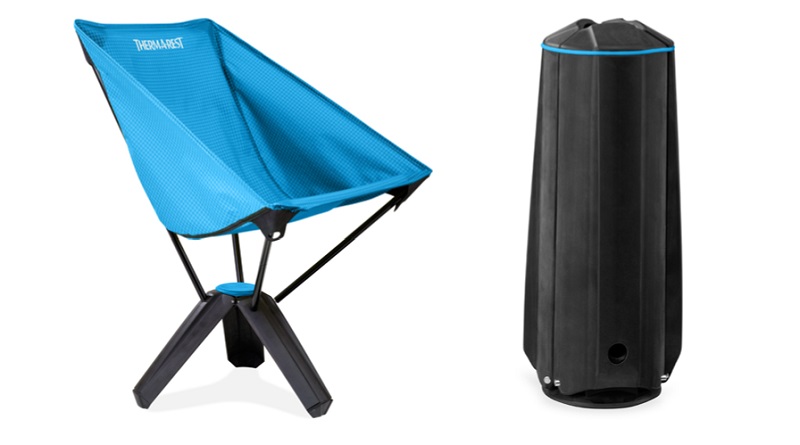 The incredibly compact camping chair from Thermarest folds away into itself, making it extremely useful in tight spaces. Built with a realistic seat height and width, the chair opens and packs away with minimal effort and can be stowed away in your backpack for the day while you head off exploring the festival.
Microfibre towels
Absorbing as much water as a normal towel, these microfibre towels are cheap, lightweight and easy to carry – perfect for festivals. Featuring a carry bag with pull cord, it can easily be tied to your camping rucksack and as they weigh virtually nothing, you'll really appreciate having that valuable space back for beer… I mean… all of these other camping essentials…
Solar powered inflatable light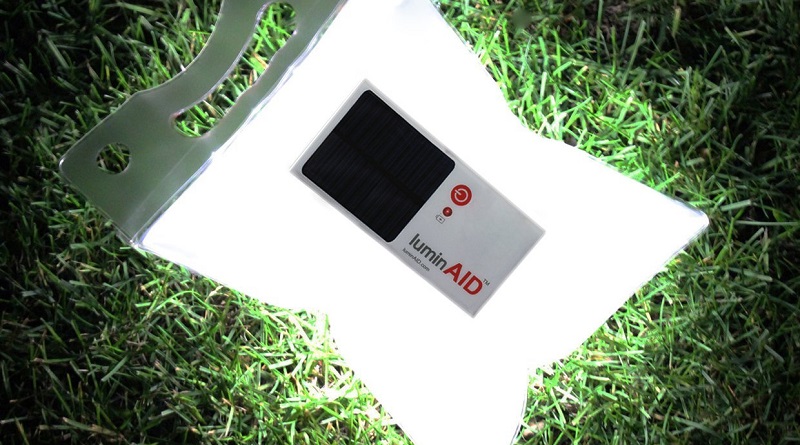 No more tripping over camping chairs or guy ropes in the night, this extremely lightweight solar powered inflatable light from LuminAID charges fully in around 7 hours of exposure to sunlight and inflates once lit. It has two brightness settings, can provide up to 16 hours of light and as it's waterproof, it can also float.
Self-inflating camping mattress
No more camping on rocks or lugging a heavy air bed around as this self-inflating camping mattress from Trail does the job perfectly. With memory foam, a built in pillow and a compact size when rolled away, you'll be able to attach this to your camping rucksack with ease and laugh at everyone else trying to blow their inflatable air beds up while you're kicking back with a cold drink.
For more tips and tricks on how to get even more fun out of camping, check out offgridspot.com.
Founding editor of Counteract. Freelance travel and music journalist.