Review: Matt Millard's new single 'Falling Now' is a haunting masterpiece
Birmingham based folk/pop musician Matt Millard has released the video for new single 'Falling Now', his second single off of his self produced EP Take Me Anywhere. 
'Falling Now' is the successor of lead single 'Take Me Anywhere' – a warmer track, but one that still contains Millard's heart on sleeve honesty. 'Falling Now' is like stepping out of the fog into the clearing, a bright, glowing warmth created through haunting vocals and beautifully clean chords.
The track feels calm and serene, almost commanding as the heat raises in the crescendo. Atmospheric and foreboding, 'Falling Now' carries that same lust for feeling forever young, focusing on the struggles and frustrations of life along with the idea of dreams and ambitions fading away.
Millard admits how he was inspired by the folk revival artists such as Bon Iver and Ben Howard – artists who have taught the mainstream chart listeners how to enjoy heartfelt and vulnerable records. This inspiration from acoustic melodies is met from a love of post punk artists such as Joy Division and Interpol, both cutting edge bands of their time.
Although these themes may seem melancholic, they're met with a glowing warmth from Millard's vocals and a careful intricacy from carefully selected sequences. Combine that with a fresh, blend of folk, pop and indie/alternative and you have a masterpiece such as 'Falling Now'.
Still with his roots firmly planted in Birmingham, Matt Millard has caught the attention of Birmingham music fans. Fan of the brutal, yet haunting Daughter and the rawness of Ben Howard's early work will find themselves hooked on Matt Millard from first listen.
Matt Millard will be playing alongside George Wilson,Veda, Ed Geater, Exotic Pets, Flamingo Flame and Lions of Dissent at Hott Date BBQ at The Night Owl on Sunday, August 5th. Tickets are available here.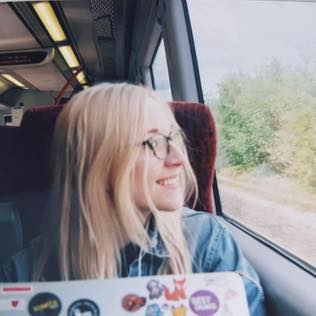 PR, events and social media by day, lover of all things geeky and retro. Can often be found scribbling notes at the back of the gig.