Review: Ben Howard's Symphony Hall show is an exercise in atmosphere and patience
The final show of Ben Howard's UK run on 21st January provided a glimpse into the mind of one of Britain's most enigmatic, mercurial songwriters, which meant that it probably wasn't for everyone.
[amazon bestseller="ben howard vinyl"]
The lo-fi dream pop of Hater feels like something of a leftfield, if positive, choice of support for a night of indie folk, yet the Swedish four-piece's tendency towards softly distorted guitar riffage (a la. Alvvays) and long-wined soundscaping establishes a mellow, relaxed vibe that soaks the packed Symphony Hall on the evening of January 21st. There's a sort of ethereal ambience to the majestic hall that allows vocalist Caroline Landahl's bittersweet cries to rise through the room elegantly. Hater feel like they're on the cusp of breaking the Bandcamp mold from which they were birthed, searching for individuality and, very nearly, finding it.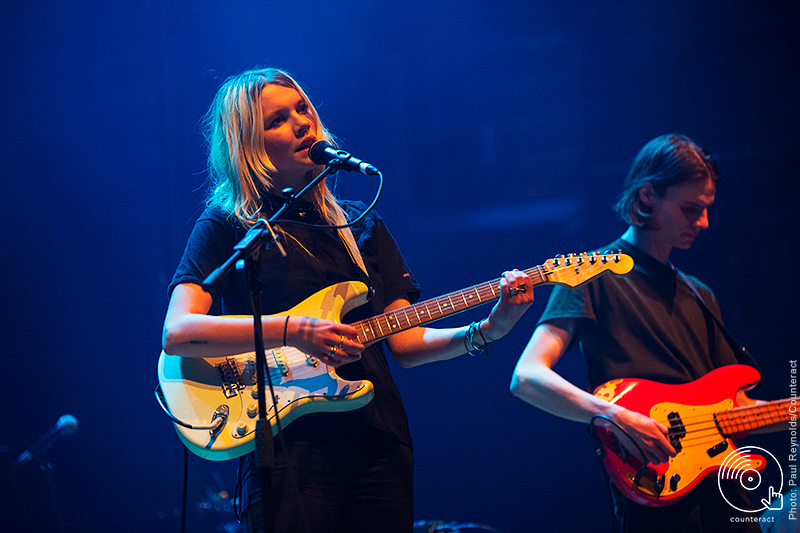 Hater
Ben Howard wants to forget about Every Kingdom. The album that saw him nominated for a Mercury Prize and provided countless twee indie film trailers with twee indie folk soundtracks clearly seems repulsive to the slender 31-year-old who hunches over his guitar on the Symphony Hall stage. His latest album, 2018's Noonday Dream, is a suite of dense electronic rock worlds apart from anything like his pastoral debut, and it gets aired in its entirety during the evening. And despite a strong salvo of opening tracks – from the slowly building intensity of 'A Boat to an Island on the Wall' to the gentle vocoder ballad 'Towing the Line' to the sweet abandon of 'Nica Libres at Dusk' – there is a fairly obvious sense that the crowd's interest is waning, and it never quite comes back.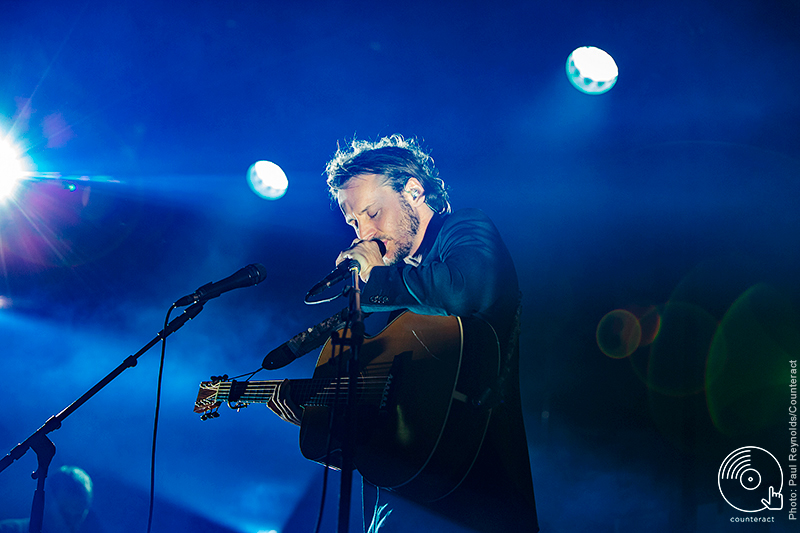 Ben Howard
Howard, for all of his songwriting merits, tends to disappear into the music in a live setting, with a formidable 7-piece backing band providing him with the means to craft long instrumental soundscapes as opposed to sticking with familiar material. Outside of a skeletal performance of 'Conrad' and throwback 'Everything', flanked only by a drum machine, Howard's 2018 output forms the meat of the setlist, and no amount of howling the hook to 'The Wolves' can convince him to play it (though he does seem to tease it momentarily during the encore). The brief encore – comprising solely of the brand new track 'Heave Ho' – ends abruptly with what feels like more to be said.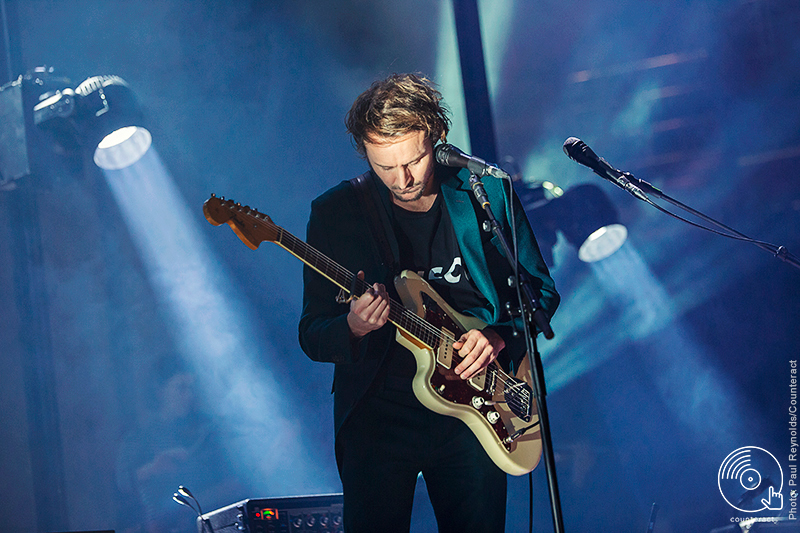 Ben Howard
"We had a few more, we'll play 'em next time," Howard assures the crowd before leaving the stage for good. Yet after a self-indulgent hour and a half set, it was clear that fans hadn't found the payoff they were looking for.
Is it presumptuous, or entitled, for an audience to expect an artist to shut up and play the hits? Probably, and Ben admits mid-set that his latest record was "basically a love affair with [him]self," so maybe it was naïve to expect the notoriously fickle songwriter to do anything other than indulge himself. Yet for the unengaged audience in the hall, battling through countless album tracks for an incomplete set undoubtedly leaves a sour taste.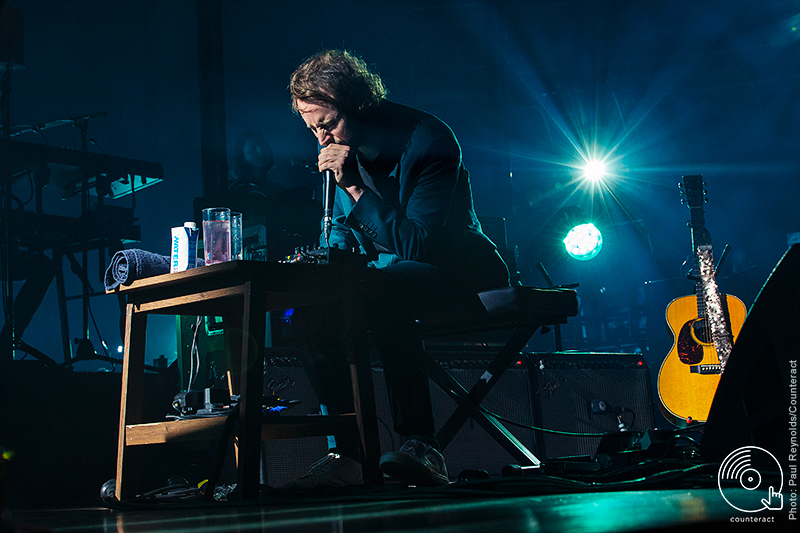 Ben Howard
The intensity and artistry with which Noonday Dream comes together live indicates that Ben Howard is still one of the UK's most iconoclastic and engaging, if unapologetically solipsistic songwriters, yet the uneasy, unfulfilled sense that clearly permeates the crowd leaving the Symphony Hall suggests that his stubborn refusal to meet his fans halfway is having a negative impact. Or maybe he just has to wait for the rest of the world to catch up. Only time will tell.
Photographs by Paul Reynolds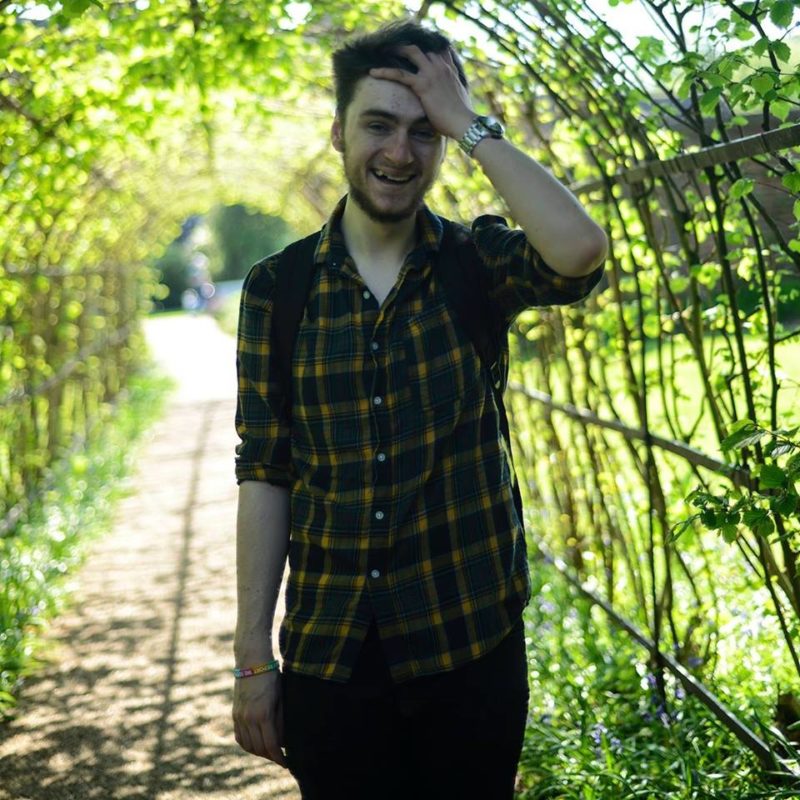 Counteract Assistant Editor. Eternal student, indie darling and lover of all things corduroy.