Review: Nothing But Thieves show their potential at a sold-out Rainbow Courtyard
Nothing But Thieves stopped off in Birmingham on Wednesday October 28th 2015 during their sold-out UK tour
Southend five-piece prove why they should be headlining venues much bigger than this
Nothing But Thieves are one of the emerging bands of 2015 that are destined for a bright future. Having received a huge amount of hype and radio one play, they commenced on a completely sold out UK tour stopping off at the Rainbow Courtyard in Birmingham. Their debut album charted at number seven in its first week and reached number one on the vinyl chart, making expectations for their live performances set high as they've already gathered a loyal following in a short period of time.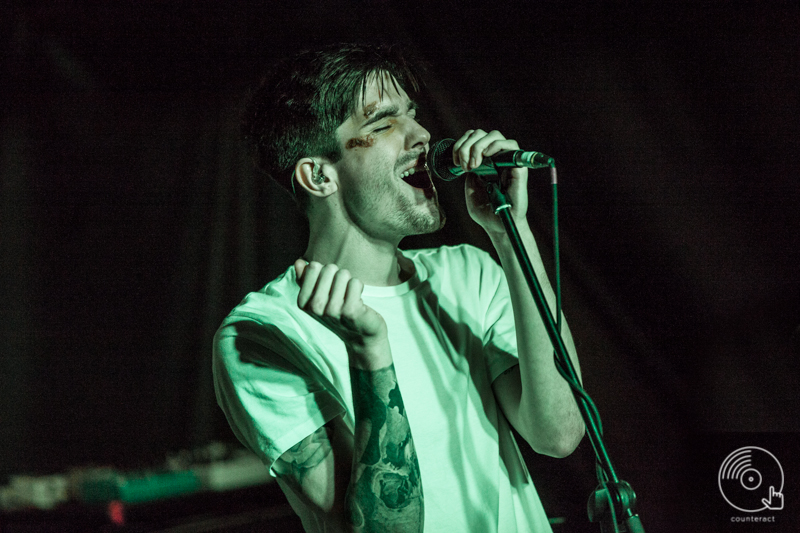 Witterquick
The first opening act was the alternative rock band from Exeter, Witterquick, with a set consisting of inoffensive light rock tracks with mellow vocals. The layered instrumentals created a smooth flowing sound reminiscent of that of bands such as You Me At Six or All Time Low. An interesting addition to their set came in the form of a fun Punk Goes Pop-esque rendition of the Miley Cyrus ballad 'Wrecking Ball'. It was slightly humorous and a well done alteration of the well-known pop anthem to create something intriguing. The band had decent chemistry and performed every song at a consistent standard, showing potential for progression and popularity in the future.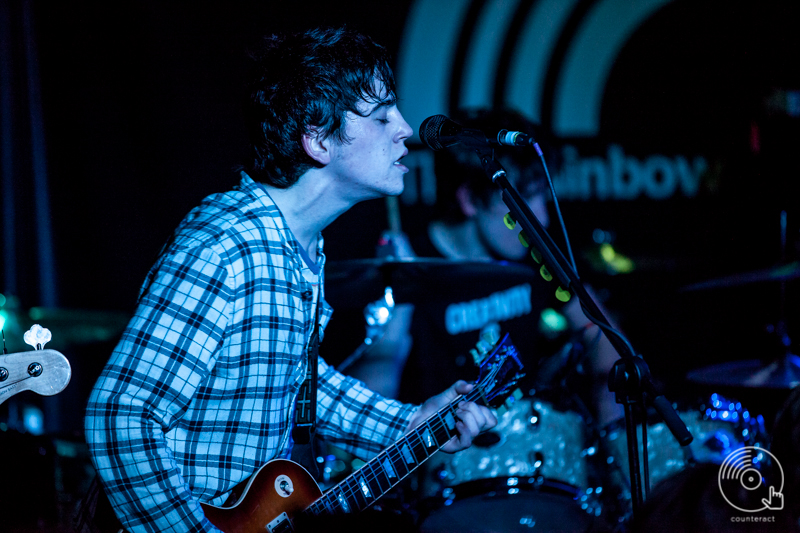 Pretty Vicious
South Wales four piece Pretty Vicious followed with an electric high octane set that pulled the audience's attention. The lead singers vocals were sharp and struck like a venomous snakebite, over the clanging drums and relentless guitar. Single 'National Plastics' was explosive with its soaring guitar riffs, machine gun drum beats with brilliant vicious quality. It's clear they're not a force to be reckoned with and will likely be everywhere within the next year.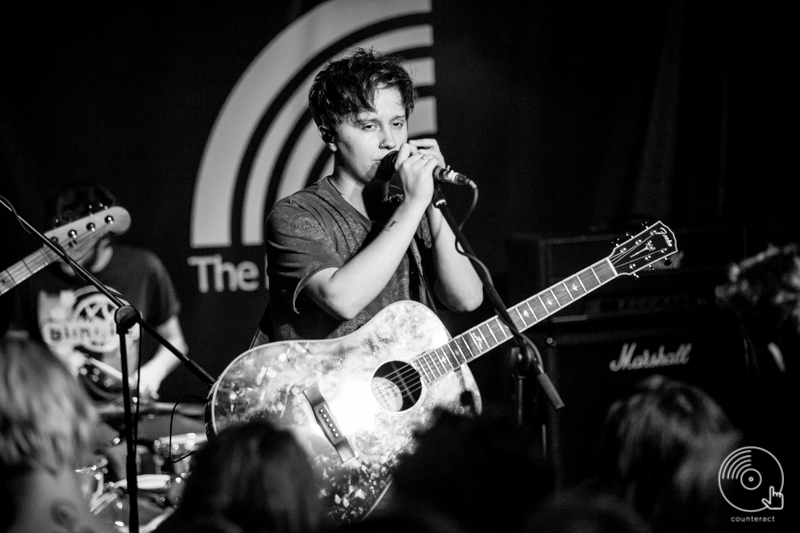 Nothing But Thieves
Nothing But Thieves delved straight into their set with album opener 'Excuse Me'. Conor's chilling vocals were haunting with an incredible range as he belted out the verses. 'Itch' followed with a spiralling riff and creeping drumbeat, slowly rising into the powerful chorus like a sudden punch in the face. They had a rock star presence about them burning through songs with ease and confidence, without coming across as cocky as they expressed their gratitude to their fans throughout. Philip Blake's steady bass gave 'Honey Whiskey' a firm density that was fixating and slick, topped with Conor's cool and sultry singing comparable to something from Arctic Monkeys.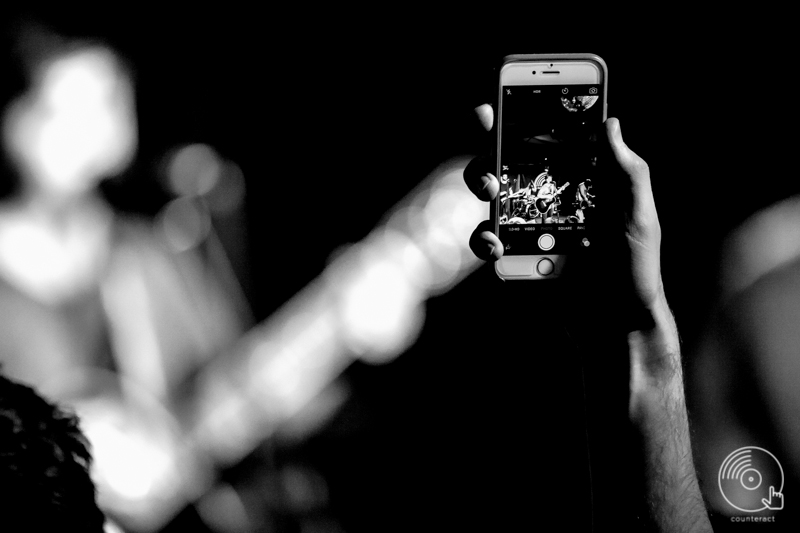 Whilst the venue was intimate, the room was filled with waves of epic euphoria that could take control of a sold out arena. 'Trip Switch' and 'Wake Up Call' were performed with vibrant passion and cohesive flare, and the climactic 'Ban All The Music' had fiery riffs combined with the pounding drums and continuing passionate vocals made for an eruptive finish.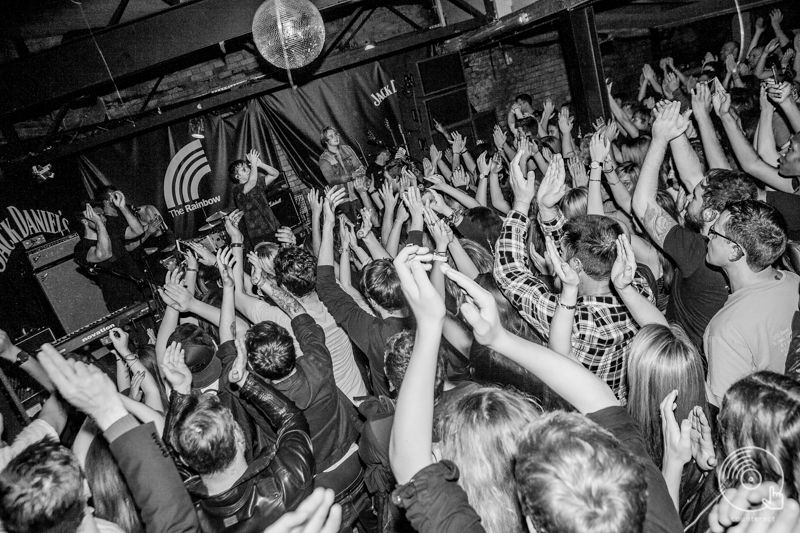 Nothing But Thieves
Nothing But Thieves have star like quality that suggests a promising and successful future, as they're capable of putting on a tight performance that pulls in the attention of the crowd. They have potential to grow and headline massive venues in no time, whilst still suiting a more intimate setting as well.
Photographs by Jonathan Morgan
View the full set here.
Media and Communications student with a passion for music and discovering new artists. 90% of the time you'll find me at a gig. I listen to a really wide range of artists such as The 1975, Two Door Cinema Club, Bombay Bicycle Club, Ed Sheeran, Disclosure, Lorde, Florence and The Machine, Ben Howard, as well as a tonne of pop music like Taylor Swift and Ellie Goulding.