Bongo's Bingo to launch in Wolverhampton this April
Bongo's Bingo is making its debut in Wolverhampton this spring, as the magic and mayhem launches at the city's Starworks on Saturday 21st April.
The crazy Bongo's Bingo show already takes place across the UK in countless locations including Birmingham, as well as overseas in Australia, Dubai, Amsterdam, Paris and Ibiza.
For the uninitiated, the Bongo's Bingo phenomenon is a catalyst for a shift in the night life scene across the country, with many people eschewing the usual clubs, festivals and bars for an altogether different experience of bingo wildly reinvented into a whole new way of having fun, which has captured and inspired the imaginations of many.
And it really is wild. We sent our reviewer Millie Finn down to check out Bongo's Bingo in Birmingham – read about it here.
Bongo's Bingo is an insane mix of a live show, a rave and heads-down game of bingo, with dance-offs, rave intervals, plenty of heckling, audience participation, countless hands-in-the-air anthems each night.
A wildly diverse demographic flock to Bongo's Bingo not just for a night of incredible joy, singalongs and false calls, but something much more – for escapism, for nostalgia, for dancing on tables and also the chance to win a pink unicorn amongst many other prizes, including Henry Hoovers, boxes of Coco Pops and life-size cardboard cut outs, to big cash prizes. It's a crazy mix which continues to see sell out shows taking place weeks in advance.
The show's debut in Wolverhampton is all set to be an epic night for the city.
Tickets are on sale now at www.bongosbingo.co.uk.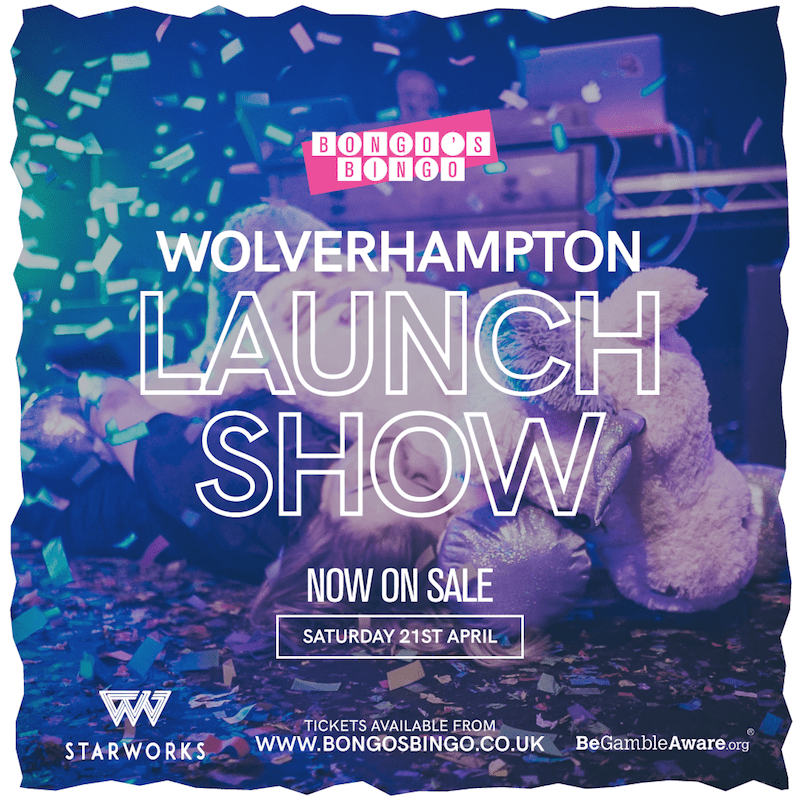 Editor and founder of Counteract. Freelance travel and music journalist.