Kings Heath's newest bar, The Juke, reveal their top five jukebox records
A new bespoke craft beer bar and eatery is soon to open its doors on Kings Heath's York Road, with something special that all music fans will love.
Inspired by the legendary Ritz Ballroom that was just a few doors down in the 1960s, The Juke have kitted out their bar (previously owned by Cherry Reds) with a Rock-ola Regis 120 Jukebox, filled with record after record of 60s, 70s, 80s and modern day gems including international performers, local music and forgotten favourites.
Whilst the Jukebox provides the soundtrack, The Juke themselves promise excellent craft beer, hand picked organic spirits, fair trade coffee and more as they open on July 27th.
"We've always been passionate about music and an area like Kings Heath which has such a rich musical history seems the perfect location to open a bar like The Juke." Said owners Thomas Mee and Chelsie Eason. "We're so excited to open our doors and hope that our fusion of great music & beer will be a big hit with locals and more. We're sure people will love it!"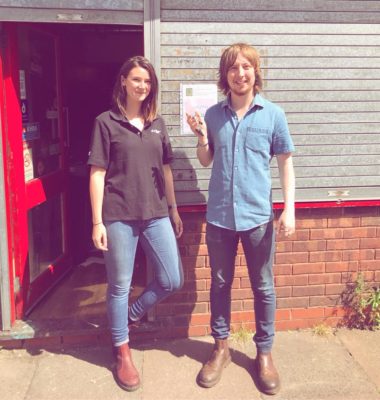 With tap takeovers, street food residencies, listening parties, intimate live performances and more in the works, The Juke could be your new favourite local with a lot to offer.
What tracks can we expect to find inside Thomas and Chelsie's Jukebox? We asked them to pick five tracks that were the soundtrack of the build and resemble The Juke from getting the keys to preparing to launch.
God's Favourite Customer by Father John Misty
"We both love Father John Misty and this album has pretty much soundtracked the refurb of The Juke, we couldn't pick one song so we've included the whole album. He's amazing live and is welcome to pop in when he tours the UK in October! Really, if anyone can get him to come you can drink at The Juke for free…"
The Man Comes Around by Johnny Cash
"Something about Johnny Cash sounds better when it's played through the speaker of a jukebox, this tune especially. The B-side is "Personal Jesus" which is another brilliant track. Expect to hear a lot of Johnny Cash coming through the Jukebox!"
Et Moi, Et Moi, Et Moi by Jacques Dutronc
"When we first came up with the idea for The Juke we wanted to make sure that the songs on the jukebox would vary, and were not what people would expect to hear. Jacques Dutronc immediately sprang to mind, The Last Shadow Puppets covered one of his songs last year called 'Les Cactus' which is also a favourite.
Freedom! '90 by George Michael
"We've really struggled to find decent records from the 90's as vinyl was so uncool and not many artists bothered to release many singles. So when we found a George Michael single sat in an old Jukebox we were over the moon!"
You Are The Sunshine of My Life by Jack White and the Electric Mayhem
"It's Jack White covering Stevie Wonder with the Muppets acting as his backing band. Doesn't need much more explanation really!"
The Juke will open its doors on Friday, July 27th, joined by street food trader Pietanic. To find out more, head to The Juke's Facebook page.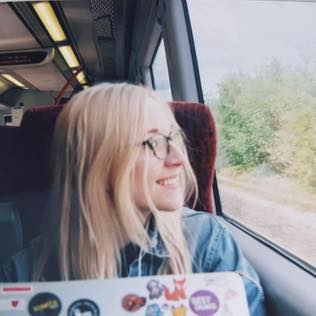 PR, events and social media by day, lover of all things geeky and retro. Can often be found scribbling notes at the back of the gig.