Review: Plastic Scene's dreamy, psychedelic tunes enraptured Birmingham
Worcestershire psych quintet Plastic Scene headlined the evening of musical discovery at The Victoria on July 20th
Emerging local bands What's Left, The Creature Appeal, Johnny Kills and M A R C performed some of their most recent, stellar releases
Plastic Scene transported the audience on an explorative journey through their kaleidoscopic discography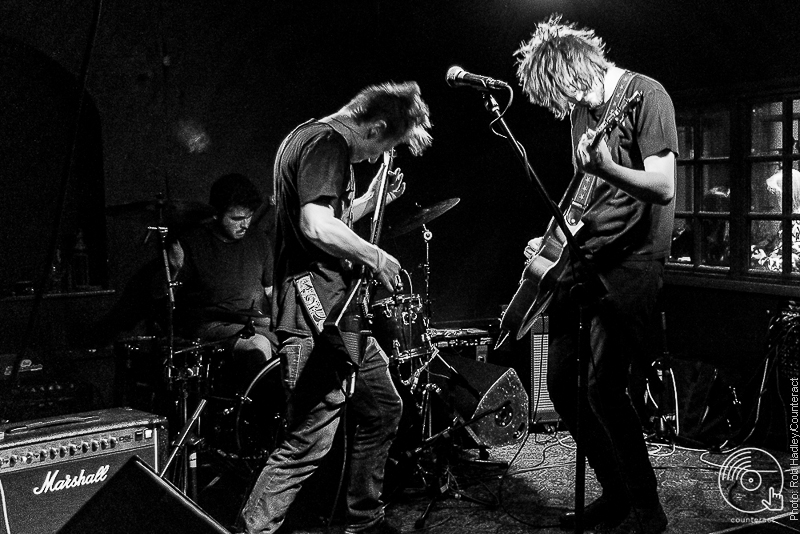 What's Left
Skinny black jeans and oversized shirts: the unofficial dress-code for the evening of local talent showcase at The Victoria. What's Left, emerging alternative rock band from Nuneaton, opened the night with their shamelessly loud and uncompromising sound. They began shaking the ground of the small, dark upstairs room of The Victoria with a brand new song, 'Sally'; the bass player's hair swinging effortlessly back and forth and the lead singer's Soundgarden t-shirt inevitably standing out as they played. Remarkable drums dominated their tracks, as the trio moved from yet-to-be-recorded songs with punk ambitions to recently-released angrier anthems like 'No One's Home.'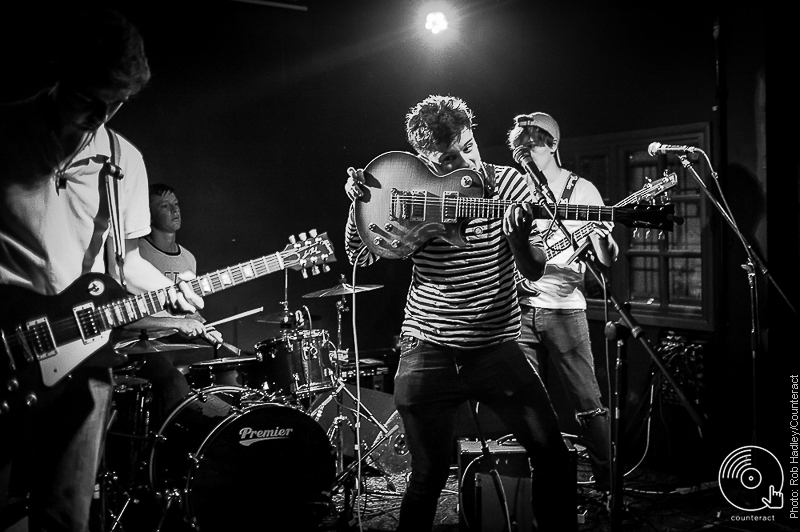 The Creature Appeal
The Creature Appeal soon took over, attracting people back to the room with their audacious cover of Arctic Monkeys' 'Don't Sit Down 'Cause I've Moved Your Chair.' Polo shirts and striped t-shirts accompanied the announcement of their first EP coming out in two weeks: a couple of songs from the upcoming record are played. "Would you like some rock and roll music?" enquired lead singer Toby Turner, as the band continued to deliver groovy rhythms and tenacious basslines, alternating between bass-heavy tracks and indier gems like their recent debut single, 'On My Mind.'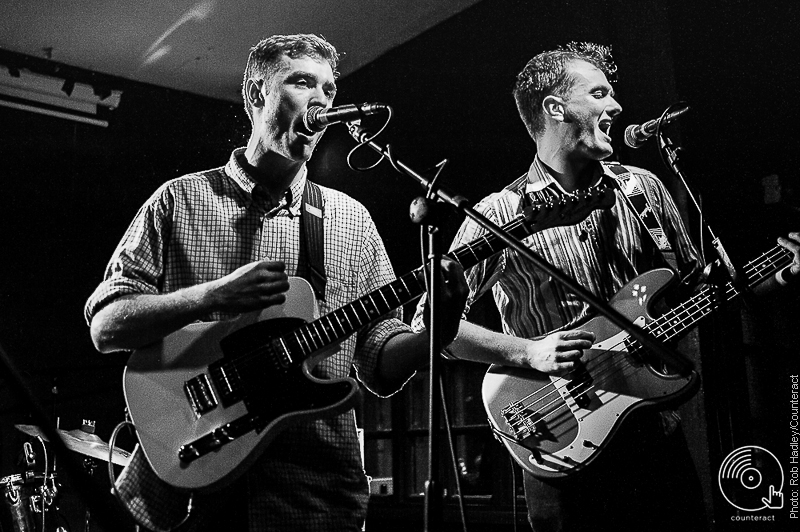 Johnny Kills
Surf-rock power trio Johnny Kills subsequently filled the room with "Lalala"s "Uuuh"s and "Aaah"s, making everyone wish they could sing along to their many hysterically catchy choruses. Ticking all the dress-code boxes, Johnny Kills performed their playful and energetic songs, like the witty and vibrant 'Let's Talk About Me', with the lyrics recalling the likes of Modern Baseball and Car Seat Headrest, and the somewhat laid-back 'My Shirt Guy Is High' with its faint hints of shoegaze. Like What's Left, Johnny Kills dared to dive their feet into a tidier version of punk rock – short and thunderous, Johnny Kills cry out: "You take it easy man." The audience seems to approve: "That was beefy," the lead singer of What's Left screams.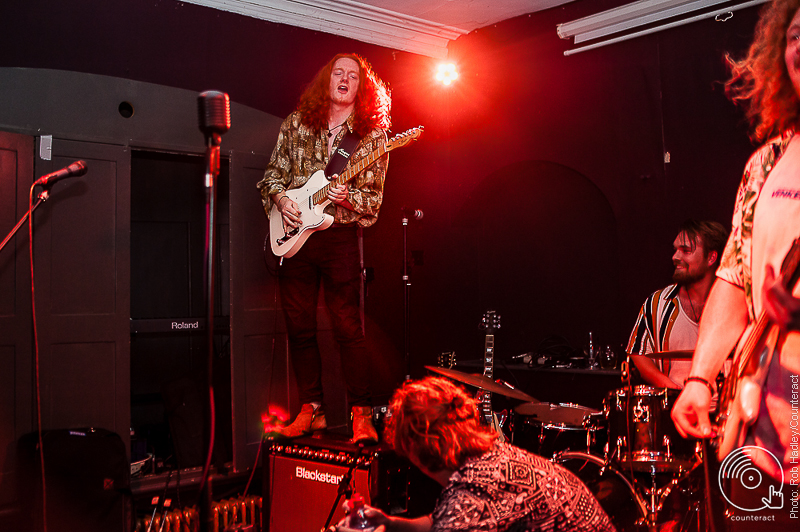 M A R C
Ending their set singing "If I could disappear…," Johnny Kills soon achieve their wish and left the stage to the indie quintet M A R C. The dress code is rejected – leather jackets, luscious long, curly hair, and baggy, half-open shirts make a sudden appearance. While loudness seems to be a common feature of all bands, M A R C's sound blends fiery guitar riffs and rich basslines with indie and pop twists, generating a kind of "relatable rock 'n' roll" with an extra side of tambourine. Lyrics span from cheesy "I love you"s, passionate ballads demanding to "Lay down, take it easy," to exuberant tunes declaring that "She's always a 10 to me." As the tambourine moves from the hands of the lead singer, to the floor, to the audience, so does the band explore the space of the stage; sitting down on the floor to sing, playing guitar whilst standing on top of the amp. The audience is enthralled; everyone is the room is dancing to the last song of the set; a group can-can is initiated.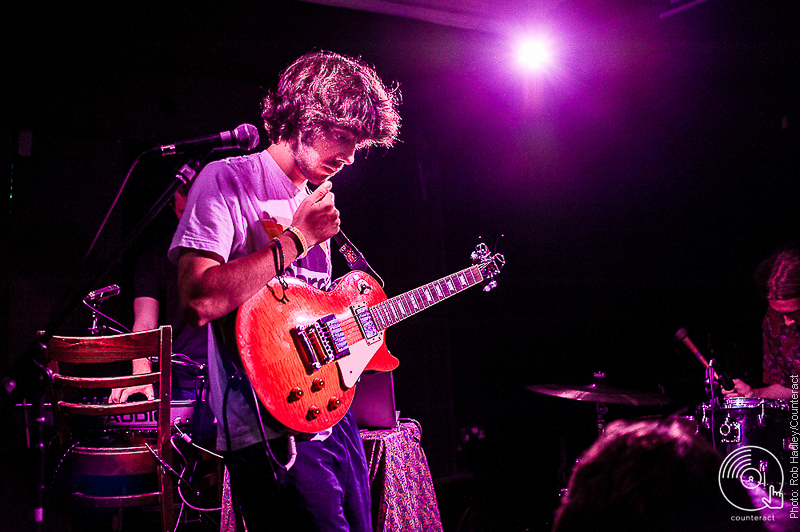 Plastic Scene
But for Plastic Scene, the mood changes: a keyboard and a Macbook are set up on the stage, as well as a striking neon forest green amp chord. The room gets quieter: eccentric psychedelic sounds now fill the space, as unreleased, intoxicating tracks like the spellbinding 'Wait Out' and the instrumental tour de force – appropriately called – 'Instrumental' are performed one after the other. Songs like 'Yoghurt', with its jazzy undertones and a tremendous bassline, stand out for their overt charm.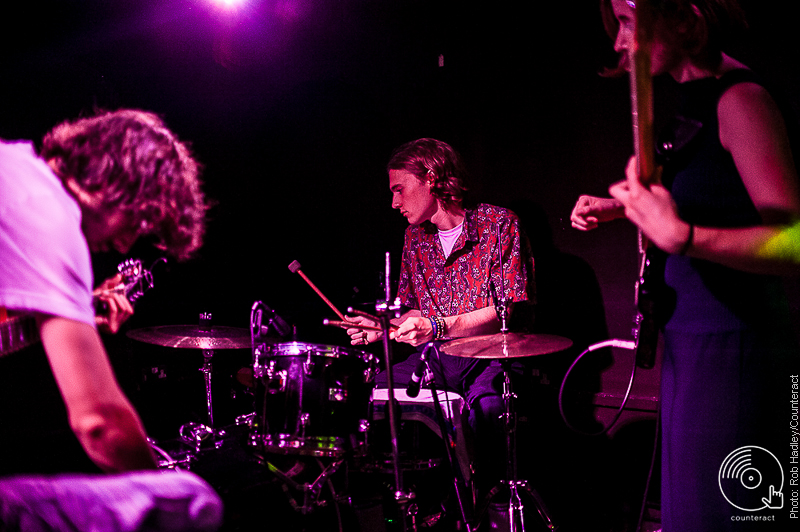 Plastic Scene
Before playing a new track, 'Changes', lead singer Ben Ludlow takes a few minutes to thank the other bands, exhorting: "Support each other, that's the thing." Ending the night with an undeniable bang, for their last song Plastic Scene choose to play "The first song they ever played in Birmingham," a tribute to their beginnings and a homage to one of their musical inspirations: a cover of Tame Impala's 'Half Full Glass of Wine', with its glamorous guitars and compelling drums.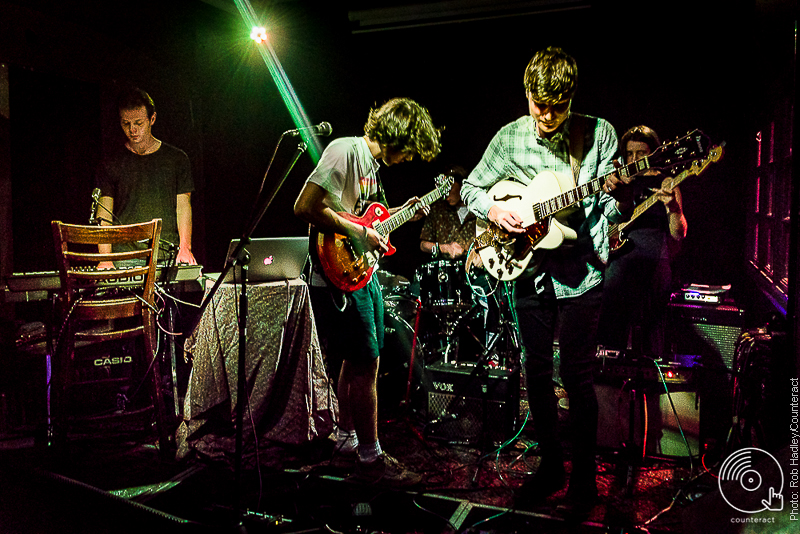 Plastic Scene
In many ways, the night of the 20th at The Victoria was a triumph: it provided a space where some of the best emerging bands of the Midlands and beyond could demonstrate their talent, and showcase their exceptional promise. It was as much an evening of musical discovery as a preview of the kind of artists that are sure to take the music industry by storm in the coming years.
Photographs by Rob Hadley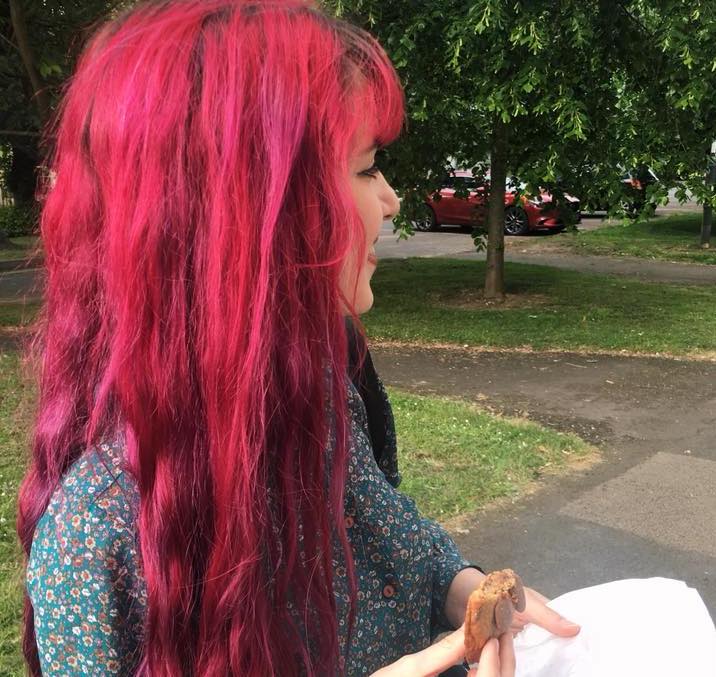 Psychedelic rock, electronic, post-punk and everything in between. Also, dogs.
---
While you're here...
Thank you for visiting Counteract. This article may contain affiliate links which help contribute towards the website's running costs. If you were planning on buying tickets, accommodation or music, please purchase through any of the links or banners on our website as we receive a small amount of commission on all sales driven. Without this, we're unable to keep publishing content. Thank you in advance.