What's next for video games music?
A long time ago, we figured out that music can control the emotion and the tone of the story that is being told. From theatre plays and film scores to video games, music has been an essential part of storytelling. From the days of enduring video game music with distorted bleeps and maddeningly repetitive 8-bit music, we arrived at the point where all of the multi-million dollar video games come equipped with soundtracks that are creating headlines of their own.
From the in-game music of The Legend of Zelda getting its own orchestral performances to indie bands like 65daysofstatic creating immersive scores for open-world games like No Man's Sky, it seems that in-game music is now a very serious business.
Why Video Game Music Matters More Than Anything
As video game consoles and PCs have evolved, it has become clear that it's the audio that can certainly add something to the atmosphere of a game. From the impressive radio stations playing gangsta rap as you drive around the streets of Los Santos in Grand Theft Auto to Nobuo Uematsu and his immersive soundtracks for the Final Fantasy franchise, music has a powerful effect on our gaming moods.
Because of this, game developers now take in-game music very seriously. It's equally important as the basic gameplay, as well as the graphical experience of the title. Many thriving industries have already adopted this momentum, like online casino providers, where many popular PayPal casinos in UK offer various casino games packed with engaging and compelling soundtracks.
But for the vast majority of games like first-person shooters, battle royales, and open-world adventures, it's clear that music can play an essential role in our enjoyment of the gameplay.
More Than Just Background Music
For some games, music can be an essential part of the action. We've seen the rise of music games evolving from the likes of Guitar Hero to the point where an open-world adventure games like Assassin's Creed will need a similarly open-ended approach to music.
As a result, there has become a mini-industry of composers who have made their names by creating specialist video game music. Yuzo Koshiro became hugely famous for his instantly recognizable music on Streets of Rage, while Akira Yamaoka worked wonders in creating an otherworldly soundtrack for Silent Hill 3.
Bear McCreary's epic soundtrack for God of War went all out on creating a stunning atmosphere with Icelandic choirs and hurdy-gurdies, while Doom would have never been the same without the typically devastating heavy metal music created by Mick Gordon.
Rather than being just bolted on to the game after development, these musical scores play vital roles as cues to heighten the gamer's senses so that they get the equivalent to playing a lavish Hollywood blockbuster.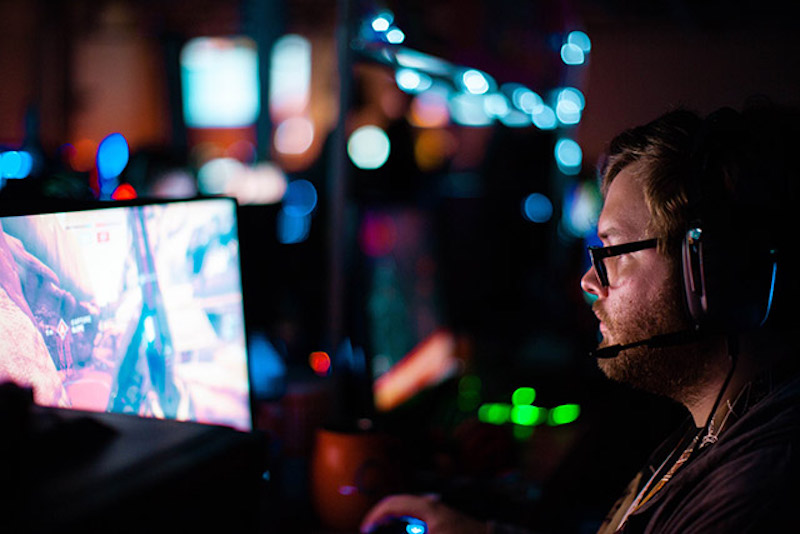 New Avenues For Music Creation
One of the main reasons as to why so many musicians are keen to get involved with video game music is the sheer freedom that it offers. Rather than being restricted to something that's going to get whittled down to two minutes to fit on the radio, video game music can be as free-flowing and ethereal as the musician chooses. Plus, we should also say that video game music can offer a musician an extra stream of income apart from physical sales.
Similarly, there's no need to play this kind of music live since it's already an integral part of the game. While rock bands like Feeder can happily go through the motions of playing their three-minute songs, video game music exists in its own space. All of which points to a fascinating future for the phenomenon of video game music.
Music, gigs, beer, football. Like to discover new music, and support local acts. Favourite bands include Beatles, Elbow, Frightened Rabbit, The Walkmen amongst many others. Journalist for local news providers, including Trinity Mirror and BBC.