Streaming round-up: Films and TV shows available from February 27th
Every month the masses expect the newest batch of entertainment to be released across streaming services. The choice in content providers seems to be growing every month, but Netflix and Hulu remain leading the pack. Both platforms have invested a lot of capital into their catalogs, and it is paying off for the customers. A little competition isn't always a bad thing.
Regardless of what you may be looking for, there should be something for everyone in this month's selection of series and movies. Netflix has plenty of original programmes that are hitting the platform, and this month is no different. Hulu, at the same time, has a host of older goodies available.
Netflix
The Chef Show (Volume 3)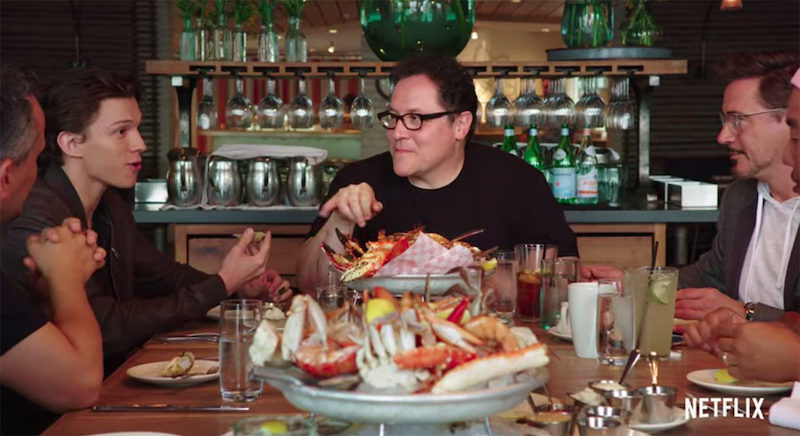 Image: The Chef Show/Netflix
This reality show comes from a well-renowned actor and filmmaker in Jon Favreau (Chef) and highly-acclaimed chef Roy Choi. These two pals are in their third season of exploring the different sides of food, whether that is inside the kitchen or not. You will get to see them at their most real with a host of varying celebrity appearances.
Altered Carbon (Season 2)
Altered Carbon became a major science fiction hit with its debut season. Fans are still trying to grasp some of the surreal concepts this series is trying to establish in its world. When even consciouses are digitized, figuring out a puzzling murder becomes all that much more mind-altering. How can you tell what is real?
Queen Sono (Season 1)
In its debut season, Queen Sono delves into the life of a deep-cover secret agent in South Africa. The protagonist is doing her best to handle all the criminal world can throw at her, as well as her personal life. Does she have what it takes to deal with it all, or will she crumble under pressure?
Hulu
Important: Currently, Hulu is only available in the United States. Before Hulu launches in the UK, you can sign up for Hulu and stream its content using a virtual private network (VPN) service. A VPN is going to help by masking your IP address and making it look like you are in a different location. Then geo-restricted content becomes watchable as the streaming service thinks you are in the right area. For example, if you connect to the UK-based VPN server (for example this one), you can watch all content available for UK residents. If you connect to a server in the US, you can watch shows available in the States, including anything on Hulu.
High Fidelity (Season 1)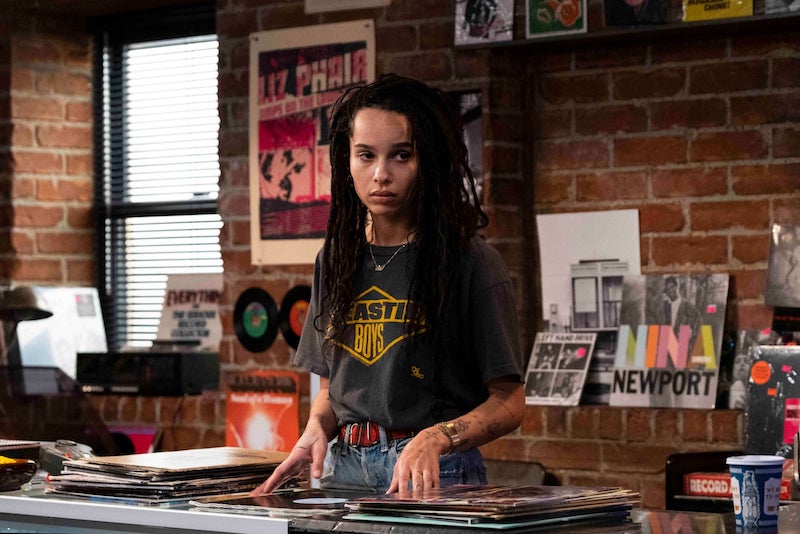 Image: High Fidelity/Hulu
The cult-classic novel-turned-movie has now been reinvented as a television series. Based in Brooklyn, New York, it follows a record store owner who is still at the height of his love for pop culture. This ultimate music fan has a thing for "top five" lists and tends to wear his heart on his sleeve.
Utopia Falls (Season 1)
Set in the distant future, Utopia Falls focuses on a group of teenagers and the discovery that they come across. When they find a cache of historical records, music, and artifacts, they start to wonder about everything they have ever learned. Music can be a powerful tool when wielded by the right person.
Beverly Hills Ninja
It is a classic tale of the "great white ninja" and his destiny to become the greatest of all time. Haru, played by the irreplaceable Chris Farley, is an orphan who washes ashore of an ancient ninja home. He grows up learning the ways of the ninja, until the day a beautiful blonde woman appears needing his help.
It has never been a better time to stream
As you can see, there are many different options available for streaming this upcoming month. Along with these, you are going to gain access to a whole host of other content as well, so you should be covered for the month. And you can be sure everyone will find something for their taste. If anything, one can have trouble choosing what to watch next.
New movies and series appear online at a very high rate these days. And you get to take advantage of a lot of it with streaming. If you are not currently a member of either of these services,  it is worth the time to check out a free trial. There are thousands of hours of entertainment at your fingertips, with more coming all the time.