A Look Back at Brütal Legend: The Video Game Featuring Birmingham's Own Ozzy Osbourne
In February 2020, the Prince of Darkness Ozzy Osbourne released his twelfth solo studio album, Ordinary Man. To celebrate Ozzy's first album in a decade, an 8-bit video game called Legend of Ozzy was released around the same time. It is a simple but fun game in which you guide a bat with Ozzy's head in a 2D universe, avoiding obstacles like evil eyes, wolves, and devils, with the aim of collecting blood droplets. But Legend of Ozzy is not the first video game to feature Birmingham's own Ozzy Osbourne. While the purveyor of heavy metal may not be the star of the classic game Brütal Legend, Ozzy's appearances in the game are extremely enjoyable and memorable. In fact, Ozzy's vocal acting in Brütal Legend, along with that of other notable stars, is one element that elevates Brütal Legend to legendary status.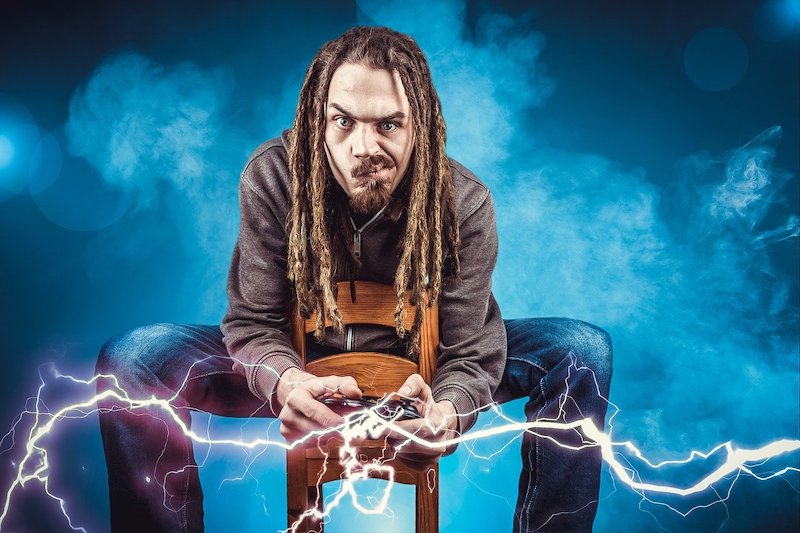 What is Brütal Legend all about?
There are some great games out there for rock fans, from games like Guitar Hero where you get to play along with your favourite rock songs to games inspired by specific bands like the pinball video game Crüe Ball that features Mötley Crüe. There are even some great slot games, like those available at Kazoom Casino, that fans of heavy rock are sure to enjoy. But one of the best video games for metal fans is Brütal Legend. It was released in 2009 on PlayStation 3, Xbox 360, Microsoft Windows, OS X, and Linux.
The third-person action-adventure game is set in an open-world environment and incorporates real-time strategy elements. The plot involves a roadie called Eddie Riggs, who works for the worst heavy metal band in the world, called Kabbage Boy. Riggs is voiced and modelled after the actor Jack Black, who is well known for his love of heavy metal, as seen in his popular film School of Rock and his comedic metal band Tenacious D. Eddie Riggs is transported to a fantasy world that is based on the artwork of famous heavy metal bands' album covers. It soon becomes Eddie's mission to save the world from a bunch of no-good supernatural overlords, using his Flying V battle axe guitar.
The Stars of Brütal Legend
The pool of voice talent in Brütal Legend is incredible. Alongside Jack Black, the game stars renowned actor Tim Curry as the evil emperor Doviculus, who is accompanied by his glam metal minion General Lionwhyte, voiced by Judas Priest's Rob Halford. Brütal Legend features a host of other well-known celebrities, like Kath Soucie, Jennifer Hale, and Alex Fernandez. But it is the heavy metal stars that feature in Brütal Legend that make it so appealing to rock fans. First off, there is Lita Ford, the lead guitarist of The Runaways. Then, there is the game's bass-playing healer Kill Master, who is voiced by and modelled after the one and only Lemmy Kilmister of Motörhead fame. Finally, Ozzy Osbourne plays the Guardian of Metal, who assists Eddie Riggs in upgrading his equipment.
The Soundtrack Rocks
One thing that makes Brütal Legend stand out is its accompanying songs. The game features more than 100 heavy metal tracks from 75 different bands, ranging from classic heavy metal to industrial metal to doom metal. And Ozzy's band Black Sabbath provided the soundtrack to Brütal Legend's first game trailer with the fantastic track The Mob Rules.
The Man Behind the Game
Tim Schafer, Brütal Legend's writer and director, was inspired to create the video game by his own past musical experiences. He had been a heavy metal fan since high school and roadies had long been a fascination for him. Schafer says the game's protagonist is loosely based on a Megadeth roadie called Tony who he once met.
Enthusiastic writer with an eclectic taste in music. Will listen to and enjoy (almost) anything.